There has never been a time when Kirsty Deans wasn't in love with sport, from the days when she dragged her father, Kenny and sister, Lindsay, out for games at their Kingussie home.
And even though she admits her boisterous fun "did a fair bit of damage to lights, pipes and other parts of the house, which didn't always go down well", these early adventures reaped a rich dividend.
Kirsty, 27, who has just become The Press and Journal's inaugural Sports Personality of the Year, has enjoyed a fantastic 2018, excelling in shinty and football, and overcoming a serious injury to lead her club and country to glory.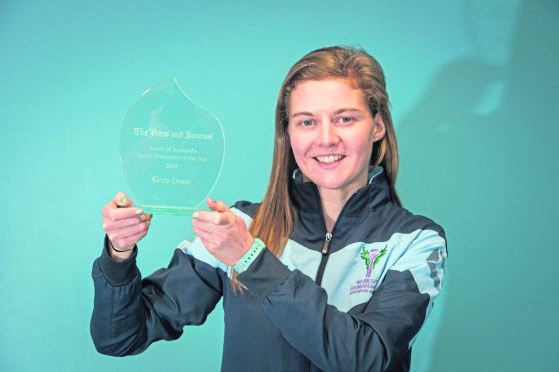 She won the Camanachd Cup with Badenoch and Strathspey in her home town in what was the first live televised women's shinty match.
Then she captained Scotland to an emphatic 13-2 triumph over Ireland at the Bught and felt an immense degree of pride as the crowd launched into a raucous celebration of the team's achievement.
Kirsty has an abundance of memories and, as a PE teacher at Forres Academy, is nurturing future generations of kids with the mantra: "Everyone reads about fairy tales in sport. They can happen to anyone, they can happen to you."
It's an inspiring message and it sums up the Scot's positive approach to her vocation. Indeed, her enthusiasm is so infectious it should probably come with a health warning.
She said: "One of my earliest memories in sport is sitting at the side of a ski tow, having just fallen off with my best friend, Kirsty, and my mum (Marj) skiing past and giving us a piece of fudge to keep us going while we waited for our class to rescue us.
"My friends and I also used to go down to a local park and play football some weekends and, at one point, a local shopkeeper offered to start training us and we turned up every week and loved it.
"My family have played a massive part in my sporting career. I was a very shy child and it probably wasn't easy to get me involved, so I owe my mum and dad a lot."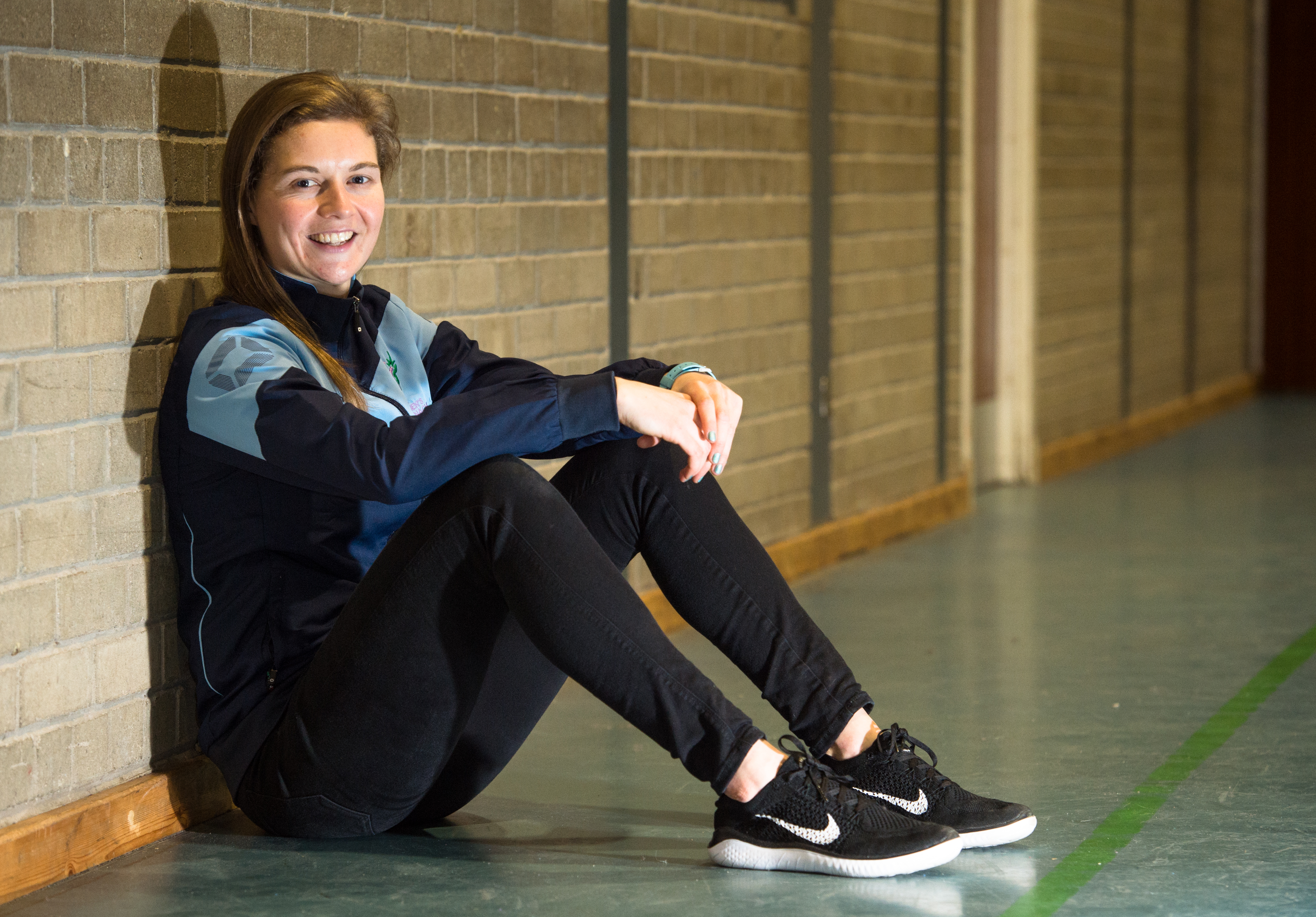 Shinty is ingrained in her DNA, as you might expect with anybody from Kingussie, a shrine to the game.
But she has demonstrated such prodigious talent that many observers believe she has boldly gone where no other woman has gone before.
She added: "This has been by far my most successful season and it has been a dream. Winning the Camanachd Cup was the most incredible day. After being named player of the match, I was interviewed by BBC ALBA after and I was pretty much speechless.
"The only word I could think of was 'delighted' and I repeated it like a broken record. But it demonstrated how much it meant to us and I was so proud of all the team. I honestly didn't think I would come close to that feeling again, but when I got the call to captain Scotland, it just put the cherry on top."
Football has been another of Kirsty's passions, but it proved a mixed blessing last season.
Yet while it brought a setback, her response to adversity was to stare it firmly in the face and give it a red card.
She said: "I've been playing with Forfar Farmington and, having just been promoted back to the SWPL 1, we finished fifth and reached the League Cup semi-final.
"It was this match against Celtic, though, that caused problems.
"I was tackled from behind within 15 minutes and forced off with what I thought was a calf tear. It turned out to be a fracture, and I was sidelined for 13 weeks.
"However, I was very well supported in my rehab and that allowed me to come back stronger."
Females fill top three places
There was no sidestepping women's pursuits when it came to the north public casting their votes for the inaugural Press and Journal Sports Personality award.
On the contrary, all three top places were filled by females, with shinty and football star Kirsty Deans collecting a massive 46% of the votes.
In second place were north-east tug o' war world champions Julie Bannerman and Louise Mckenzie, who polled more than 18%. And youth windsurfing world champion, Islay Watson, was third with more than 10%.
Bannerman said: "It's a brilliant result for women to finish in the top three places for this award and nice to see the more minority sports in shinty and tug o' war being recognised.
"Thanks to everyone who took the time to vote for me and Louise. And congratulations to a well-deserving winner in Kirsty."