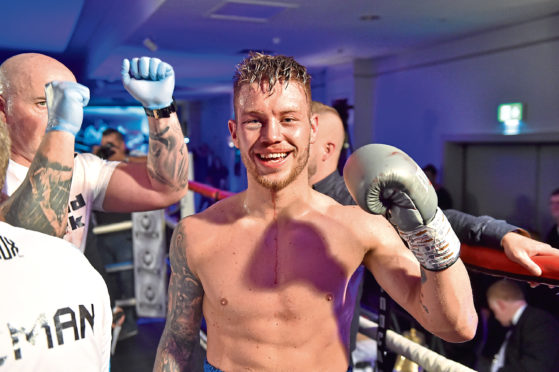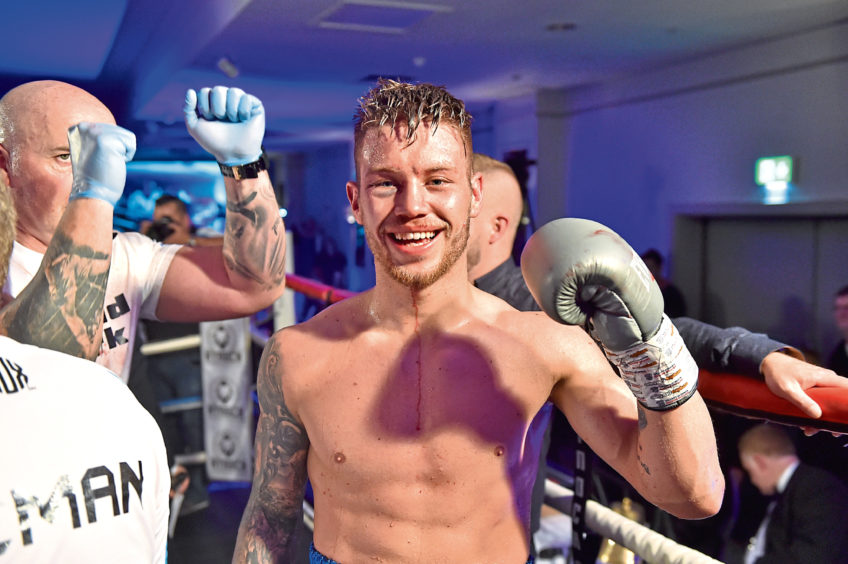 Aberdeen boxer "Deadly" Dean Sutherland has set his sights on a Scottish title after winning his toughest fight to date.
In an enthralling contest at the Hilton Treetops on Saturday night, Sutherland defeated Ireland's Keane McMahon to claim the vacant BUI Celtic welterweight belt.
Both fighters contributed to a barnstorming bout in front of a raucous crowd but Sutherland's speed and relentless power combinations proved to be enough to earn a 78-74 triumph.
The 20-year-old wants to take the next step in his career by claiming a national title.
He said: "I'm going to have a rest over summer and then one more warm-up fight before a crack at a Scottish title before the end of the year.
"Whoever is holding the Scottish title towards the end of the year, that is what I want."
The current Scottish welterweight champion is Glasgow's Stewart Burt.
"I know my manager Sam Kynoch will have a tough time making that fight happen, but that is the fight that I want.
"Whoever has that title will be the number one name on my hit list.
"Keane is one of the best fighters in Ireland at this weight and he had a very good amateur record. But that is just the start for me.
"I feel I am going to get better and better.
"I hope to go full-time after the summer and when that happens I think people will see a different animal."
Both fighters went into Saturday's contest with identical records of six wins from six contests and the fight lived up to expectations with Dubliner McMahon showing why he is so highly regarded.
Sutherland said: "It was a really entertaining fight. It was two young, confident fighters giving their all.
"It is the type of fight that a lot more prospects should be taking, as if you win then it really sets you up for bigger things in the future.
"I don't think enough prospects are taking chances. They are winning 12 or 13 fights before they take on someone half-decent.
"I want to fight the best. If it is going to be the best fight for my career, then I will take it, no matter who it is.
"People know when they come to watch me that they are going to get entertainment.
"Some boxers forget it is an entertainment business, but I love to entertain.
"I want people to come away from my fights having enjoyed them.
"Keane boxed well but I felt my work was cleaner and my shots were more powerful.
"He was strong and he caught me with a cracking uppercut at the end of the sixth round that burst my nose.
"But that was the only time he hurt me."