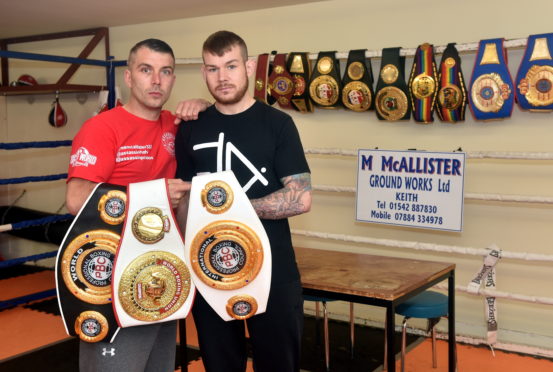 Aberdeen boxer Lee McAllister aims to deliver a perfect birthday present with a double title triumph on home soil.
McAllister will fight Richmond Djarbeng at Balgownie Playing Fields on October 5, when the Aberdeen fighter turns 37, with the PBC and WBU super-middleweight titles up for grabs.
The bout will take place inside a marquee close to where McAllister has his Assassin Health and Fitness Village. Djarbeng, a 29-year-old from Ghana, has a record of 29-4-1 from his 34 career fights and was most recently in action in June, where he lost to Zhankosh Turarov in Cardiff. This will be only the third time he has fought outside his homeland.
McAllister said: "I want to get two belts and a happy birthday. Getting the WBU and PBC world titles is my happy birthday and then we'll see what's next.
"I love the game. I'll know when I'm done – I'm still sharp and probably more controlled than I've ever been. People can criticise and say what they like but as long as I keep winning and winning well, I'm alright.
"A lot of people are in it for the money but it's not about that for me. I'm in it because I love the game because I want to achieve.
"I've been out of retirement for three years now and I've had eight fights. Only one of them has gone the distance and that includes stepping up seven weight categories to fight Danny Williams. I'm looking to add another belt and hopefully I'll be a five-weight world champion come next Saturday."
McAllister, who turned professional in 2002, took three years out of the sport in October 2013 after injuries forced him into an early retirement. However, he came back to the sport in 2016 and retains a greater passion for the sport than he has ever had.
The 36-year-old has spoken openly this year about his battles with mental health issues and has credited boxing for helping him through.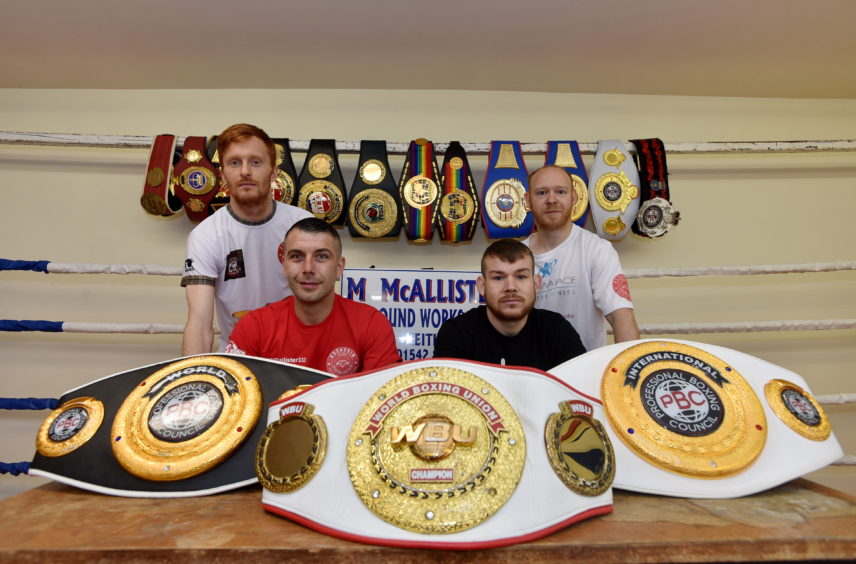 He added: "I believe if it wasn't for boxing and being involved in helping others, on a daily basis, I would be in a very worse-off scenario than I am.
"I'm quite content now. I know once I leave boxing and my career is done, I know I've got people relying on me and people I can help change their lives. I'm happy with that. I know the drive I've got now is solely for me, because I love it."
Fellow Aberdonian Nathan Beattie will also be on the card at Balgownie and McAllister is excited to bring a boxing event to the community.
He said: "That's two world titles on the line in the community of Bridge of Don. It's awesome for the community and it's going to raise to the profile massively.
"It's the first time it's been done in a marquee. We're trying to do something different and put things back into the community. We want to do that, rather than all the big shots getting everything.
"I'm hoping it's going to be a long-term thing – we're trying to put big acts on here at Balgownie and Assassin Health and Fitness Village."