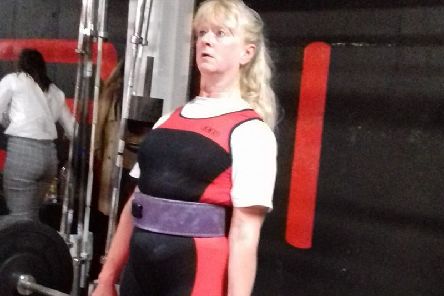 In her day job, she is a popular housekeper at Elsick House, near Portlethen, where she works for the Duke and Duchess of Fife.
But Joyce Park, 60, is also a ferociously competitive sportswoman with the nickname 'Iron Grandma'.
And she has just broken a heap of world records and won four gold medals at the Commonwealth Powerlifting Championships in St John's in Newfoundland, Canada.
Originally from Helmsdale, Mrs Park started work at Dunrobin Castle before moving to Balmoral – the summer home of the Queen – and originally began training and lifting weights in a hut at the bottom of the garden on the Deeside estate.
In the intervening period, Mrs Park become one of Scotland's greatest lifers and she has no shortage of inner drive either, raising more than £1,000 through a crowdfunding campaign to ensure she could travel to North America for the event this month.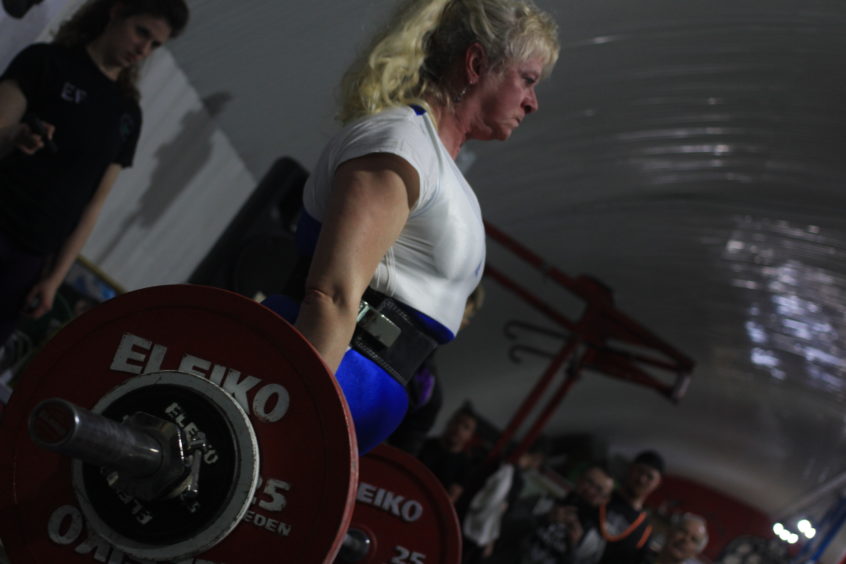 She set new world records in the squat and deadlift of 116kg and 149kg – which equates to 18.2 stone and 23.5 stone respectively.
One of her admiring colleagues, north-east rugby coach Kevin Wyness, was full of praise for her achievements, which saw her attain an overall total of 335kg – a little matter of 53 stone – in the heat of battle.
He said: "They don't call her the Iron Grandma for nothing.
"Joyce is an inspirational lifer and a terrific human being and she keeps pushing herself harder and harder."
Mrs Park has three granddaughters, Tia, 18, Shannon, nine, and Verity, aged seven.
She told the Press and Journal: "I'm delighted I got on so well in Canada, because a lot of people helped me get there and it's nice to end up winning gold medals.
"I'm proud to represent my country, but we don't get any funding at the moment, because we are not an Olympic sport.
"That doesn't mean we are any less dedicated and I have been working towards this competition for the last two years."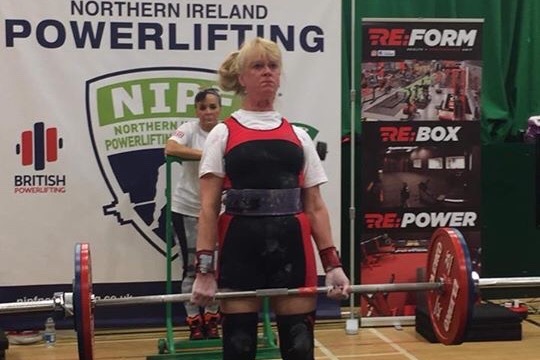 Mrs Park trains at Robert Gordon University gym in Aberdeen, under the tutelage of weightlifter Stuart McConville, in facilities which are much improved from when she started out in the sport more than three decades ago.
She added: "It's nice to show people that exercise keeps you young and age is just a number. I love what I do and thanks are due to everybody who has helped me."