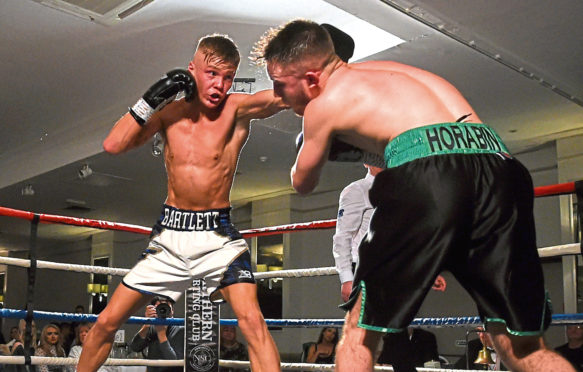 Rising Dingwall lightweight Ben Bartlett dedicated his second professional victory to his grandfather.
Bartlett's grandfather Roy Mackenzie died two years to the day he defeated Michael Horabin 40-37 in Aberdeen.
The 20-year-old produced an impressive performance to see off Horabin at the DoubleTree by Hilton Treetops.
Bartlett said: "My grandfather passed away two years ago on this day so I got that win for him.
"That was for my grandfather."
Bartlett made his professional debut with a points victory over Alec Bazza in Elgin last September.
The north fighter completely dominated the bout against Horabin.
Bartlett said: "It was a good fight and I knew what I had to do.
"I had been working on a few things in the gym recently since my first fight.
"The plan was to keep the range and I did that for the four rounds.
"I had a lot of support down and was glad to get the job done.
"I thought I boxed well and now it is on to the next fight."
Meanwhile, super-welterweight Callum Stuart, from Macduff, made it three wins from three with a dominant 40-35 defeat of experienced pro Kevin McCauley.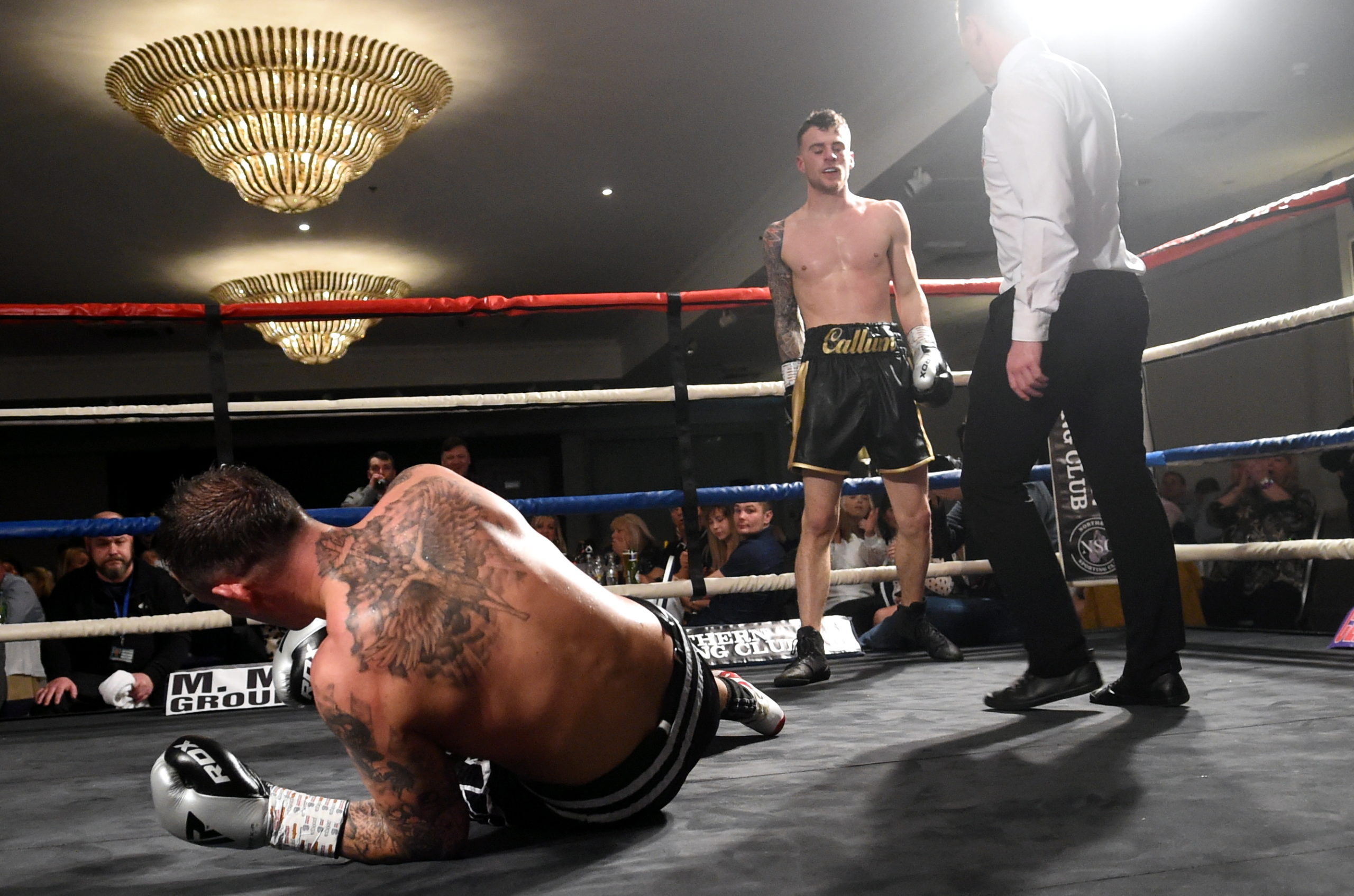 Stuart floored McCauley with a vicious left hook in the fourth round but the 40-year-old veteran survived that shock to finish.
Stuart said "It was a good hit and McCauley is not renowned for being knocked down or being stopped.
"It landed perfectly and hit him clean.
"That shot was a cracker.
"I was surprised he was able to go on because when I hit McCauley I didn't think he was going to get back up.
"I had a real go in the last round and he walked into that shot perfectly.
"I like throwing a left hook but it is all about timing.
"I was pretty wild with that in my amateur days, but I have been working on it in the gym."