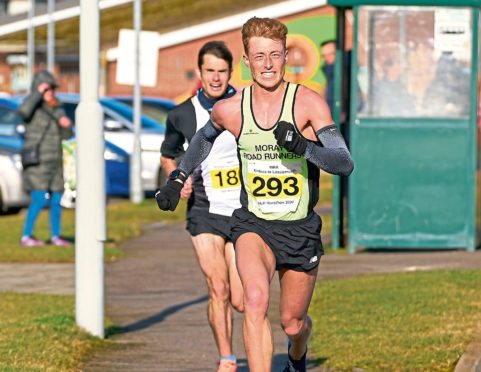 Moray's Scotland international Kenny Wilson remains totally committed to preparing for the London marathon in October and is heartened by the positive comments coming from race director Huw Brasher.
The 40th edition of the race was due to hit the streets of the capital at the end of April, but was rescheduled for October 4 because of the coronavirus pandemic.
The cancellation last week of two other major events, the Edinburgh marathon and Tyneside's Great North Run, both of which were to take place in September, cast doubts on the likelihood of London proceeding.
But Wilson, who is a member of the Scottish Marathon Project, which is geared to helping the country's best distance runners fulfill their potential, is taking a positive stance. He said: "Until there's a definite decision, I'm just keeping going with my preparations.
"Whatever happens, I hope something opens up for us in October. If there's a way of them doing it safely, then I'm keen to go down there. I've just started a 16-week training block, so I hope it can happen."
Brasher has raised hopes that the London race can proceed.
He said: "All road races have unique challenges. These might be transporting people to the start; transporting them from the finish; the density of runners on the course; the density and movement of spectators; providing runners with appropriate medical care and facilities such as loos and drinks; dealing with the logistics of road closures and reopenings – the challenges are always different for every race.
"The team at London Marathon Events has been looking at the logistics of the Virgin Money London Marathon and coming up with innovative ways to socially distance the event.
"We have also been working with other mass participation event organisers in the UK, including the Great Run Company and Human Race, to make recommendations to the UK Government on how mass participation events can return.
"We still don't know whether we will be able to run together, walk together and be together on that journey of 26.2 miles on October 4. Almost every day we hear hopeful news from other countries and we hear tales of despair.
"However, what we do know is that we have hope, desire and ingenuity. Hope that the world will have found a way through Covid-19 by October.
"While some may think what we are trying to do on Sunday 4 October is impossible, we will not give up hope."
A final decision is likely to be taken on July 28.
Elite-only ruling could thwart efforts
Kenny Wilson fears that he may lose out if the London marathon goes ahead as an elite-only race.
It's an option which the organisers are actively considering should it not be possible to put on a mass participation race.
Wilson, who has represented Scotland in half marathons, has run just one marathon so far, recording 2hr 22min 39sec at Frankfurt last October.
That wasn't sufficient to earn him an elite invitation for London, which is usually reserved for those who have run faster. He was keen to do the race, however, in a bid to improve his time, and was entered into the championship division of the event, which is open to the best club runners.
Wilson showed good form in February when winning the Kinloss to Lossiemouth half marathon in 1hr 4min 55secs, albeit with a strong tailwind.
It gives him 16th place in this year's British rankings
He said: "It depends on where they draw the cut-off for elites, so it's a bit of a grey area for me. I've only done the one marathon, but I feel that the time I did doesn't represent what I feel I can do in October.
"I could point to my KInloss-Lossiemouth time as a better indicator of the form I feel I'm in.
"If I don't get into the elite race or if London doesn't go ahead at all, I've no back up plan at the moment.
"I'd like to get a marathon done this year and I suppose I could look at something abroad if travel restrictions are lifted. The Valencia marathon in December is always popular.
"But if there's no races at least I've got good training done and I'll go for London next April."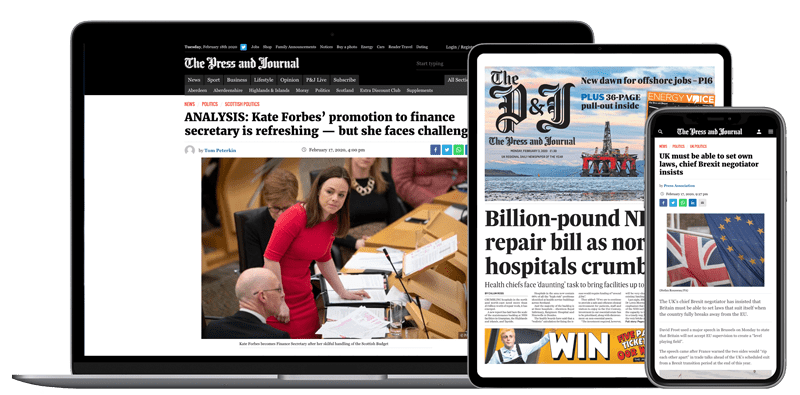 Help support quality local journalism … become a digital subscriber to The Press and Journal
For as little as £5.99 a month you can access all of our content, including Premium articles.
Subscribe