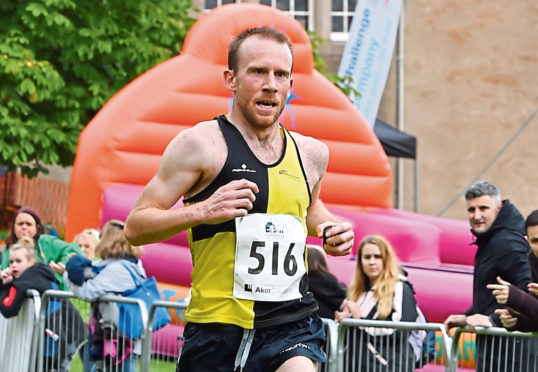 Metro Aberdeen's Great Britain trail running international Kyle Greig will attempt to break an unusual world record later this summer.
The Alford-based athlete aims to achieve the furthest distance run on a treadmill in 24 hours.
According to Guinness World Records, the mark he has to beat is the 164.36 miles (264.52km), covered by Norwegian Bjørn Tore Kronen Taranger in Bergen two years ago.
But there's also an unverified performance of 178.14 miles (286.70k) by Hungarian Csaba Csécsei from January.
Greig said: "There has been quite a bit of excitement around guys trying to break records running on treadmills during lockdown.
"So, I thought I'd check them all out to see if there were any that might be within my reach. I'd never get anywhere near a world record for a road run, but maybe I could on a treadmill."
He added, with a laugh: "The Kenyans don't run on treadmills, so I might have a chance.
"If nothing else, having this challenge will keep me motivated as it is something completely within my control. I know it will happen, whereas it's unlikely any real races will take place this year.
"I'm also doing it to raise funds for two charities, Chas and the Gathimba Edwards Foundation, so that gives me an additional incentive."
Greig, who was third in the British 100k Road Running Championships last year, is confident he is capable of testing the record.
He said: "The accepted mark is the one set by the Norwegian, which works out at around 8min 40secs per mile. I really believe I can do that.
"If the Hungarian guy's performance is ratified, that will be far tougher and probably beyond my reach. But I'm prepared to give it my best shot, regardless of the outcome."
Greig is no stranger to ultra long distance running challenges. Last September he finished 116th in the Ultra Trail Mont Blanc race, taking a little over 30 hours to complete the 171km alpine course, which included 10,000m of climbing and descent.
He said: "That was very different as I had a rough time and walked for long stretches. Apart from that, running for such a long time on a treadmill isn't the same as being on the trails or road.
"The longest run I've done on a treadmill is two hours, so I'll be doing more training runs on one in the lead-up to the 24 hours."
Although the 24 hours record is his priority, Greig hinted a fallback position might be an assault on the 100-mile treadmill world record of 12hr 9min 15secs set by Zach Bitter in Phoenix last month.
He said: "I've had a look at Zach's record and it's impressive, averaging 7:17 per mile."
Routine will need tweaking for new race style
Kyle Greig is modifying his usual training programme to ensure he is well prepared for this summer's 24-hour treadmill world record bid.
The Metro Aberdeen runner has done minimal treadmill running in the past, but plans to increase that significantly in the final countdown to his big run.
He said: "I've been running 80-90 miles a week recently outdoors. The longest single run I plan to do is about 50 miles as I don't see there being any benefit in doing anything longer.
"I also need to keep some shorter, faster work in my schedule as I think that's important.
"And I'll be increasing the proportion of the running I do on a treadmill in the final three or four weeks so I get used to it.
"Mechanically, it's a different style of running.
"I'll probably get up to 60% of my weekly miles on the treadmill. I have one in my garage, so that's handy, but I'm a bit worried about my electricity bill."
Greig accepts that running for 24 hours will be as much a mental test as a physical one, but believes he'll cope.
He said: "I hope to have quite a few things going on at Aberdeen Sports Village while I'm doing the run.
"It would be good if some of my club-mates could drop by for an hour or two to chat. It might even be possible for some of them to run on another treadmill for a while and try for their own personal records. I'm open to any ideas for breaking up the day."
"It will certainly give me a good idea as to whether or not I ever want to do a proper 24 hours race."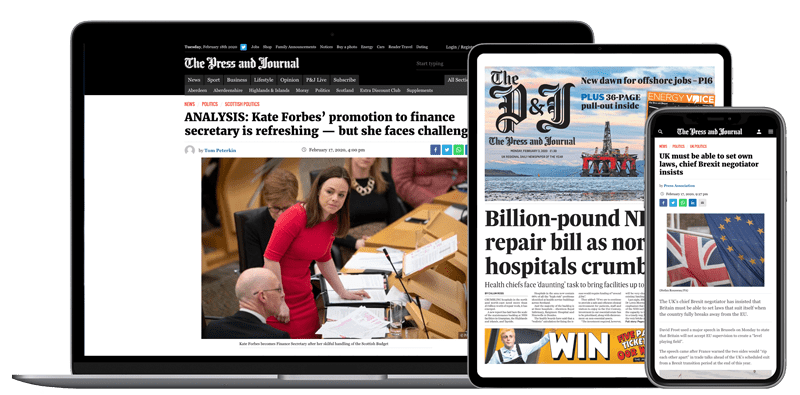 Help support quality local journalism … become a digital subscriber to The Press and Journal
For as little as £5.99 a month you can access all of our content, including Premium articles.
Subscribe