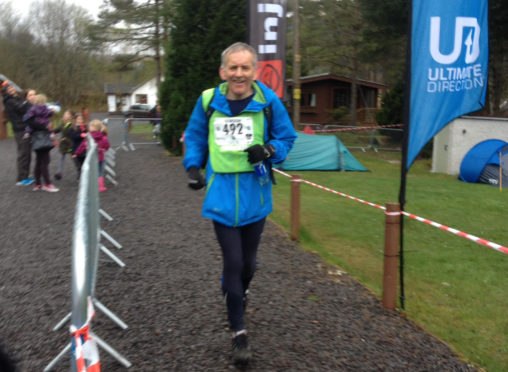 When told he was to receive the British Empire Medal for services to athletics, veteran Nairn runner Gordon Main was convinced it was a hoax.
The 66-year-old retired businessman has been one of the driving forces behind the development of running in the Nairn area for the past 35 years.
But never in his wildest dreams did he believe it would lead to being recognised in the Queen's Birthday Honours.
He said: "I had been out walking with my four-year-old grandson one day when my wife rushed out to tell me I had to phone the Cabinet Office in London.
"I thought it was a wind-up, but I checked the number and called back.
"After the conversation, I was sent an email confirming the award, but I still wasn't sure. It took a few days to sink in. I don't know who nominated me, but I'd like to thank them very much.
"When you go out running with a group on a cold, wet night you're not doing it because one day you think you might get an award. You do it because you enjoy it."
Main was a co-founder, along with Danny Bow, of the Nairn Road Runners in 1985 and he inadvertently fell into the role of club coach.
He said: "Gerry Fairley, a runner from Kilbarchan, was working up here for a couple of years and joined us for training. He provided us with a lot of advice and encouragement and I kept a diary of all the sessions we ran.
"When Gerry left, everyone asked me what we should be doing, so I consulted my diaries and organised the runs and I've been doing it ever since.
"We meet up for club runs three nights a week on Mondays, Wednesdays and Thursdays and I do my own runs on another couple of days of the week.
"I take the most satisfaction from helping people get started with running, seeing them improve and enjoying it."
Gordon has been chairman, vice-chairman and treasurer of Nairn Road Runners at various stages over the years and has regularly officiated at numerous events, including the local 10km and half marathon, which he and Danny Bow initiated.
He still loves competing and last year completed his 50th marathon at Dufftown, having run his first one at Fort William in 1984.
In September, he ran in the Lairig Ghru mountain marathon for the 15th time and next month he will tackle the Speyside Way 37-mile race between Ballindalloch and Buckie.
The longest race he has done is the 53-mile Highland Fling between Milngavie and Tyndrum.
Main said: "I have been retired for three years now, so I have more time for running and I'm still enjoying it."
Award-winning Inverness Harriers coach holding out hope for cross-country competitions
Scottishathletics development coach of the year Ross Cairns is keeping his fingers crossed some cross-country competitions will resume soon.
The Inverness Harriers stalwart, who advises a large and successful group of runners across all ages, has been impressed by how well the Highland club's young athletes have maintained their enthusiasm in the absence of races.
He said: "After a successful winter we were looking forward to the summer season, but obviously that never happened. And yet they have responded well and kept training.
"I believe it's important to create a team culture in what is an individual sport and that has helped keep everyone together. The youngsters love the team aspect of cross-country and they have really bought into it.
"Megan Keith has been a great example for the younger ones in our group. Nothing seems to bother her. She had a great cross- country season last winter, representing Great Britain and winning the Scottish under-20 title.
"Normally she would have been looking forward to possible appearances in the European and World Cross-Country Championships this winter, but none of that will be happening.
"Hopefully she'll be able to compete in an international class cross-country match in Lancashire next month.
"And the following day she's going to run for Inverness in the meeting scottishathletics propose to put on at Cumbernauld House.
"We hope to have a strong women's team at Cumbernauld, as well as boys' and girls' teams.
"It's totally unpredictable at the moment, but I hope it goes ahead."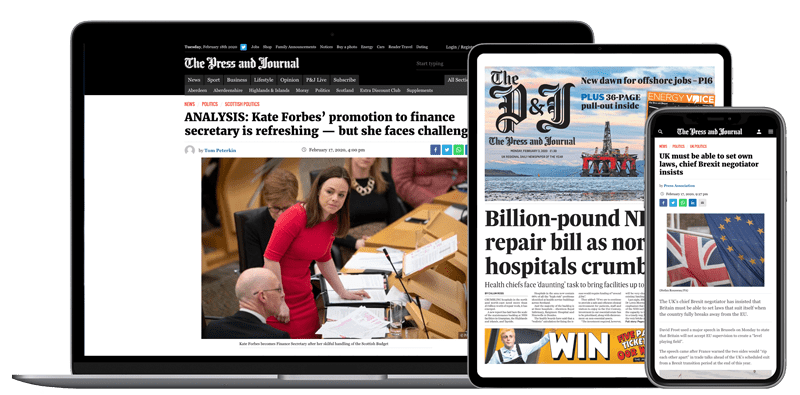 Help support quality local journalism … become a digital subscriber to The Press and Journal
For as little as £5.99 a month you can access all of our content, including Premium articles.
Subscribe