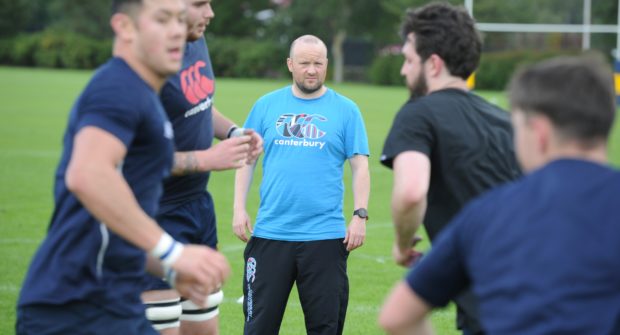 Gordonians and Orkney will field weakened teams after the SRU rejected their joint appeal to postpone tomorrow's rescheduled National 3 match at Countesswells.
The two clubs were due to face each other two weeks ago but ferry disruption forced the game to be postponed and tomorrow was selected as the new date by the association.
It was originally scheduled to be a free date for both clubs and players will be absent from either camp as a result.
Gordonians head coach Ryan Morrice said: "It's been a frustrating couple of weeks as we had planned on playing the last two Saturdays and being idle this weekend and it has turned out the complete opposite with last weekend's game against Murrayfield Wanderers called off as they couldn't raise a team.
"We've got a few guys who are going away for the weekend while some of the players have made plans to go to Murrayfield for the Autumn Test so it's not ideal.
"We submitted a joint appeal along with Orkney to postpone the game as they are in a similar situation but the SRU have ruled we must play the game so we'll both just have to get on with it.
"The Murrayfield Wanderers game has been rescheduled for January 5 too which is again going to be disruptive at that time of year."
The rearranged date has left Orkney struggling to raise a team for the trip to Aberdeen with Orkney vice-president Garry Coltherd adding: "I have phoned 78 people and I have 13 players so far. I'm almost at the stage where I will take anyone with two legs.
"The SRU have said this is a stand-by date which we had to keep free but we were given nine days' notice after the original date was postponed. Of our usual first team we have 12 going to the international, four going to a wedding and eight who have changed their shifts to work this weekend in order to be available for other games."