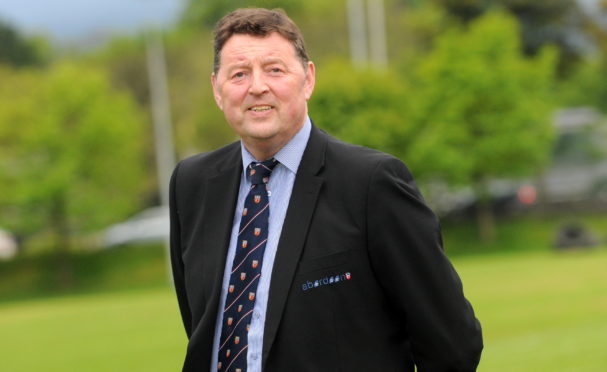 Aberdeen Grammar have been deducted two points in National 1 after fielding an ineligble player.
The club voluntarily reported the rule breach to the Scottish Rugby Union's championship committee after it was uncovered.
The international clearance of a player from England had not been finalised before his debut against Jed Forest on November 17.
The two-point deduction will not be contested by Grammar and as a result, they drop below Gala in the National 1 table.
Gordon Thomson, club chairman and director of rugby, said: "We are very disappointed that this situation has arisen, but as soon as we became aware of the issue we notified the SRU with a full explanation of the circumstances and accordingly we accept the sanction we received for this
genuine mistake in processing the registration of an amateur player transferring mid-season to Aberdeen from an English club.
"We have also sincerely apologised to our opponents on the day for this unintentional oversight."
Grammar play their final game of the year at home to Kelso on Saturday.