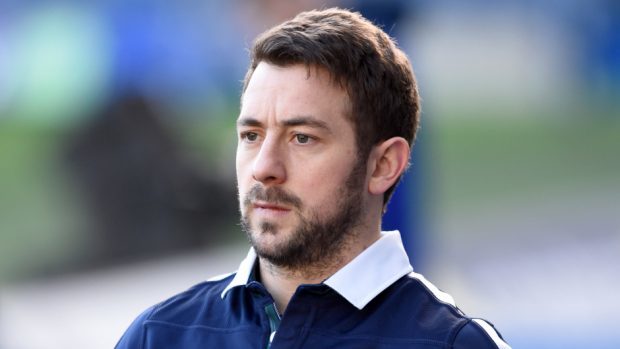 Scottish sporting fans tend to leap from one emotion to another.
Either they are on cloud nine after a glorious triumph, or – more frequently – they are down in the basement of despair after another defeat for their heroes.
Yet there was a change in the attitude of many rugby aficionados who watched the Scots' latest World Cup contest against Samoa in Kobe. It isn't often that a 34-0 success sparks any kind of discussion about the quality of the performance, but that's exactly what has happened in this instance.
Let's not be overly downbeat. Finn Russell was at the centre of everything positive for his country, Stuart Hogg oozed menace and positivity and landed a towering drop goal for good measure, and Greig Laidlaw was typically industrious, whether powering over for his team's second try, or showing metronomic precision with the boot.
The pack were too committed and controlled for their Samoan counterparts, with the later conceding a brace of penalty tries and finishing with only 14 men on the pitch. And even if it was clear they have plummeted in quality from the side which upset the Scots in 2013, the islanders' plight can't overly concern Gregor Townsend and his confreres.
The trouble was that the touches of class on display from the Scots were few and far between, especially in the second half. At 20-0 in front, and camped in their opponents' 22 for the last few minutes of the first half, there was the opportunity to really rub salt in the Samoan wounds with another try. But instead, the chance was botched, and the feeling persists that the Scots are striving so hard to fling the ball around at 100mph that they can't create sustained momentum unless absolutely everything clicks.
It didn't help that the stadium roof was closed, sparking a situation where the arena resembled a sauna, and there were more fumbled passes than you would expect to witness in a schoolboy game. Yet, while nothing should detract from the fact Scotland did what they had to do with a bonus-point victory, and they will expect a similar outcome against hapless Russia in their next encounter, there was little here to scare Japan in advance of the sides' showdown on October 13.
It may be that Townsend's troops can build on this rout and crank through the gears as the tournament advances. They were never in any danger of being intimidated by Samoa and there's plenty of talent on both sides of the scrum.
But they still commit far too many errors for comfort and the ruthlessness which was being developed under Vern Cotter has dissipated through Townsend's determination to get all his men playing the way he used to do.
In short, the jury remains out as the World Cup progresses.