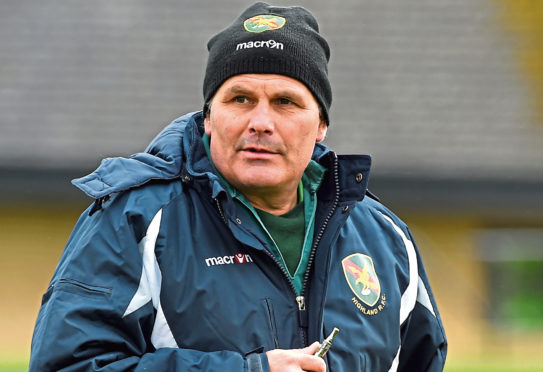 Highland head coach Davie Carson says a National 1 home victory over Cartha Queen's Park tomorrow is vital to build momentum for next week's trip to leaders Biggar.
The Inverness outfit are third, with 10 points separating them from the league pacesetters, but they remain the only team to have defeated Biggar this term.
On the back of last weekend's 29-20 win over Stirling Wolves, Carson is intent on making the trip south next weekend fresh from back-to-back victories.
Carson said: "After getting that win on the road last week, if we can get a win at home this week we have got two massive away games against Biggar and Gala – two really tough places to go.
"If we can get five points this week it will set us up nicely for the trip to the league leaders.
"We are the only team that has beaten them this year, so we will go down there with a bit of confidence on the back of a victory on Saturday hopefully."
Carson's squad has been bolstered by the return of skipper Stuart MacDonald, Tom Smith and Craig Findlater but Lewis Sinclair misses out with damaged ribs. Despite beating Queen's 50-36 on the opening day, Carson is wary of the Glasgow side.
He added: "It's a massive challenge, especially for the forwards. They are probably the biggest pack in this league. They also have a big front row and they're a really strong scrummaging side.
"They have only won four games, but there have been a lot of close games and they have beaten Melrose. We were in a game for an hour down there. We were 29-7 down at half-time but we came back and beat them in the second half.
"It will certainly be a game of patience. We need to make a better start than we made down at Cartha, but just be patient with it and not give them the ball.
"I think the fitness will tell in the end as they have seemed to fade away towards the end of a lot of games."