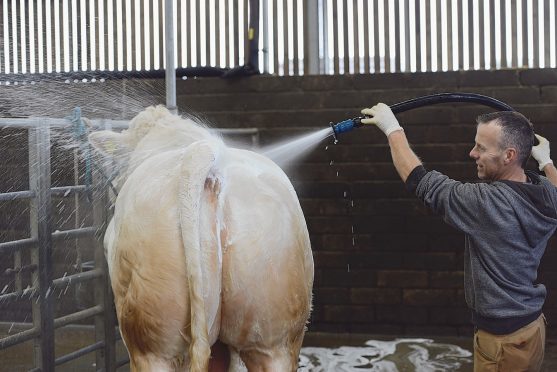 Farmers and crofters will not be able to attend both NFU Scotland's annual general meeting (AGM) and the opening week of the Stirling Bull Sales due to a major date clash in the agricultural calendar next year.
NFU Scotland, which has moved both the venue and timing of its AGM for 2017, described the clash as "unfortunate".
United Auctions, which organises the iconic Stirling Bull Sales, expressed disappointment at the decision.
In recent years NFU Scotland has held its AGM during the second week of February at the Fairmont Hotel in St Andrews.
However next year's AGM and presidential elections will take place on the first Monday and Tuesday of the month – February 6-7 – at the Radisson Blu Hotel in the centre of Glasgow.
This clashes with the opening week of the Stirling Bull Sales, which runs from Sunday February 5 to Tuesday February 7, 2017. The second week of the fixture runs from 19-21 February.
United Auctions executive chairman, David Leggat, said: "It's a bit of a surprise given that historically that event [Stirling Bull Sales] has happened that day for as long as anyone can remember. It's a pity to split the crowd."
NFU Scotland chief executive, Scott Walker, said refurbishment work at the Fairmont had resulted in the union having to find a new venue for next year's AGM.
"It's unfortunate that two of the most prestigious events in the Scottish farming calendar should clash but we hope that the impact on both will be low," said Mr Walker.
"I am certain that the prestige and importance that surrounds the sale of Angus, Beef Shorthorn and Limousin bulls on those days will see the event continue to be a great spectacle and we will consider such clashes when we come to decide dates and venues in the future."