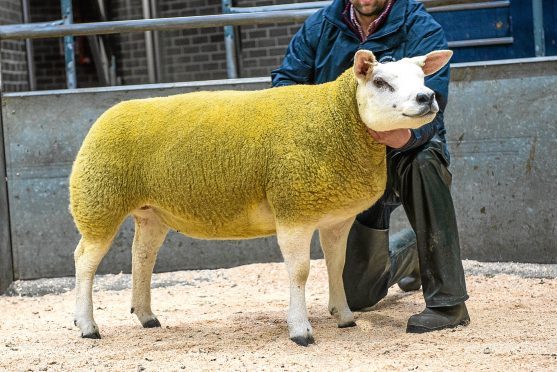 A top price of 16,000gn was paid for an in-lamb gimmer from Huntly breeder Jim Innes at the Christmas Stars Texel Sale at Carlisle.
Leading the charge was a February-2016 born daughter of the 12,000gn Glenside Wild Boy, out of a ewe by Scholars Twenty Twelve. She sold in-lamb to Mullan Armani to Boden and Davies Ltd, Mellor Hall Farm, Mellor, Stockport.
They also paid 12,000gn for another Strathbogie entry, this time by the 14,000gn Millar's Windbrook and also in-lamb to the Mullan Armani.
Next best at 8,000gn were two entries from Boden and Davies Ltd's Sportsmans and Mellorvale flocks.
Both sold in-lamb to the 70,000gn Teiglum Younggun to R.M. Evans, Fox Farm, Shrewsbury.
Thereafter two breeders achieved bids of 7,000gn – the first being Graham Morrison who runs the Deveronvale flock at Inchbruich Farm, Cornhill, Banff.
His entry by Millar's Windbrook sold in-lamb to Mullan Armani to A.C. Lee for his Fordafourie flock at Feurdies, Fraserburgh.
The Deveronvale flock also achieved 6,000gn and 5,000gn for other Millar's Windbrook daughters.
The other breeder selling to 7,000gn was Robert Cockburn, who runs the Knap flock at Errol, Perthshire.
His top-priced entry was a daughter of the 145,000gn Knap Vicious Sid, selling in-lamb to Mullan Amigo to D.N. Bennett and Son, Upper Hall, Meifod, Powys.
The Knap flock also achieved 4,000gn selling a daughter of Ettrick Van Gogh, in-lamb to Mullan Amigo, to the firm of G. Gray, Sunnycroft, Lindean, Selkirk.
Other leading prices included a top of 6,000gn for Turriff breeder Robbie Wilson who runs the Milnbank Flock at North Dorlaithers.
His sale leader was an April-2016 born daughter of the 42,000gn Glenside Valhalla, in-lamb to the £60,000 Strathbogie Yes Sir. She sold to the Green family at Corskie, Garmouth, Fochabers.
Milnbank also achieved 3,800gn for a daughter of the 16,000gn Glenside Willy Nilly, selling in-lamb to Greenstar Alfie to C. Bellis, Llwyn Y Cosyn, Holywell.
The Glenside flock, which is run by Ayrshire breeder John Forsyth, sold to a top of 5,000gn for a daughter of the 14,000gn Hexel Wild Bill, selling in-lamb to Sportsmans A Star to A. Beaton, Wester Crosshill, Falkirk. Flock averages (flock, number sold and average): Eden Valley, two, £1,023.75; Midlock, five, £1,533; Deveronvale, 13, £2,689.62; Milnbank, 13, £2,067.69; Sportsmans and Mellorvale, 11, £2,787.27; Annan, six, £595; Strathbogie, 13, £3,565.96; Cowal, five, £2,100; Knap, 10, £2,877; Fordafourie, four, £695.62; and Glenside, 14, £2,006.25.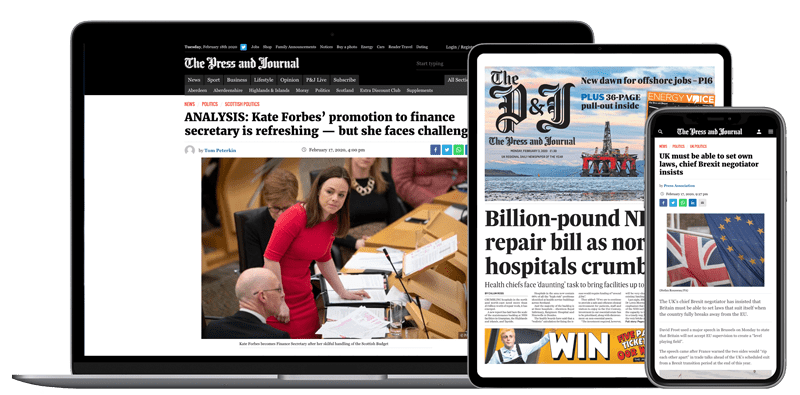 Help support quality local journalism … become a digital subscriber to The Press and Journal
For as little as £5.99 a month you can access all of our content, including Premium articles.
Subscribe