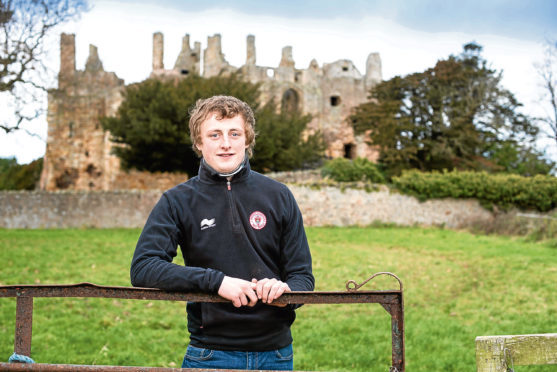 Rural insurer NFU Mutual is on the hunt for applications for its Centenary Award.
The award provides annual bursaries to pay up to 75% of course fees for students who are undertaking a postgraduate course in agriculture within the UK.
Since its inception in 2010, the award has given 33 students bursaries to help further their studies.
Those wishing to apply for support must have gained, or are expected to gain, a 2:1 or above in agriculture or a related degree, and have been accepted or provisionally accepted on a Masters or PhD course in agriculture in the UK in autumn 2018.
At least one of three areas must form part of the applicant's postgraduate course – sustainable agriculture and climate change; international agricultural development; and the application of science and innovative technology to the agricultural industry.
A judging panel will select students who are not only excellent academic performers, but also passionate individuals who demonstrate potential to become a future leader within UK agriculture.
"Our Centenary Award aims to give outstanding agricultural students the opportunity to continue their studies," said NFU Mutual chairman Richard Percy.
"It is very much about giving support to young people wanting to make a difference to both farming and rural communities."
Scottish student Craig Simpson, from East Lothian, was awarded a bursary in 2016.
He said: "Most students complete their undergraduate studies and then go straight into work.
"The Centenary Award allows people such as myself to carry on with their education through financial assistance from NFU Mutual and in the long term this is only going to be beneficial for the wider industry as well as individuals."
The closing date for applications is April 30.