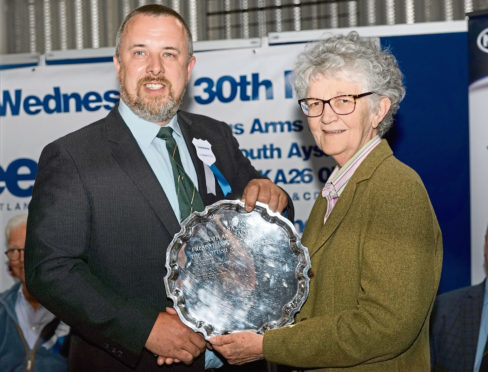 A well-known sheep industry stalwart from Dunblane was yesterday awarded the National Sheep Association (NSA) Scotland's Silver Salver award.
The accolade is presented annually to an individual or organisation for outstanding contribution to the sheep industry.
This year's recipient is Maimie Paterson of Upper Auchenlay Farm.
NSA Scotland chairman, John Fyall, said Mrs Paterson had worked tirelessly for the industry.