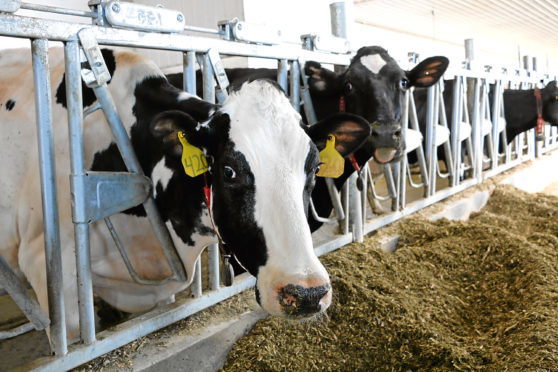 Muller is increasing its milk price at the start of September.
The dairy will increase its standard litre price by 1.5p to 29.5p a litre.
However, the milk price for the bulk of north-east suppliers will actually only rise to 27.75p once a haulage cost of 1.75p for every litre has been applied.
The haulage cost is a result of Muller shutting its Aberdeen processing plant, and it covers the cost of transporting milk to Bellshill, North Lanarkshire, for processing.
Muller's milk supply director, Rob Hutchison, said: "Farmers are suffering the effects of the dry, hot weather, with many already feeding the first cut of silage to cows.
"There's uncertainty over how quickly fields will recover to provide grazing and whether there is enough winter feed.
"We want to do what we can to support our farmer suppliers."