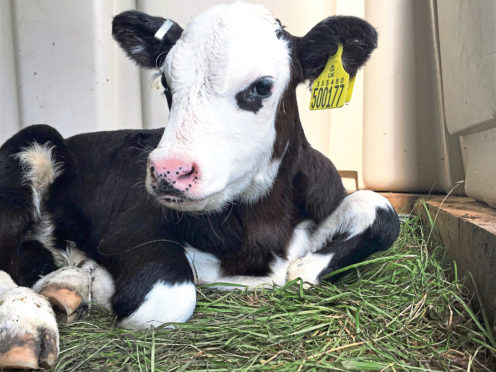 A new £1 million project aims to boost production efficiency in the UK's dairy-beef sector.
The two-year Well-Calf project, which has received financial support from UK Research and Innovation, will be led by precision engineering firm Smartbell and partners including Co-op Group Food Ltd, Scotland's Rural College, and the Agri-EPI Centre.
It aims to optimise production efficiency in the dairy-beef sector, which accounts for approximately 50% of UK beef production, through improvements in health and management throughout an animal's life.
Disease incidence and antibiotic use is high in the dairy-beef sector due to a large variation in productive weight-for-age and health status of young calves entering rearing units from dairy farms.
Projected industry losses due to suboptimal early-life management are estimated at £120m per year, while the impacts of disease costs in these calves on the industry is thought to be around £80m every year.
"We are excited to work on calf health," said Smartbell chief of operations Jose Chitty.
"Pneumonia and scours are the biggest calf killers and severely affect an animal's lifetime productivity.
"Through the Well-Calf project, we will directly address this problem and expect to increase productivity, improve welfare and reduce antibiotic usage."
The project will focus on the development of a system for integrating data from different stages of a dairy-beef animal's life through to slaughter.
The system will include an early-warning health detection system, specifically designed to detect diseases such as scour and pneumonia in calves.
It is hoped the cloud-based system, which will be the first of its kind in the world, will support decision-making at various points throughout the calf's life.