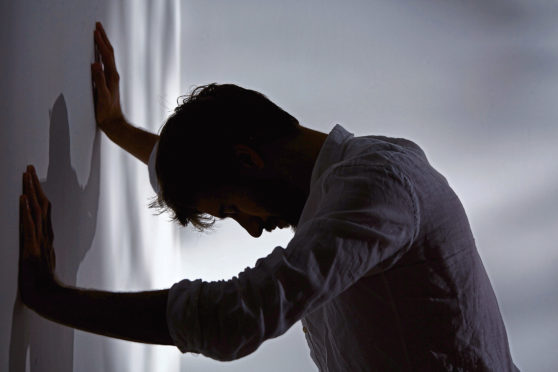 The need to seek help and advice was the key message emerging from NFU Scotland's first mental health conference organised by the union's north-east region at Inverurie.
The packed audience learned from health experts that farmers and those working in the agricultural industry facing stress or mental health problems should not be afraid to share their worries.
There is no longer a stigma surrounding mental health and help is available to avoid the onset of depression if the symptoms are recognised at an early stage.
Just talking openly to a friend or relative could make a difference rather than suffering in silence for fear of ridicule.
The meeting heard harrowing, but ultimately uplifting, stories from both speakers and members of the audience who were willing to share their experiences and how they had coped.
One member of the audience related how he had attempted to commit suicide 10 years ago after falling out with the rest of his family and as a result felt shunned by his friends.
"It was only when I attended my father's funeral – uninvited by the family – that I found I still had many friends and I've never looked back," he said.
Kintore farmer Kevin Gilbert, 52, talked frankly about his own experience 30 years ago when, after working for a short time on farms in England, he had to come home to manage the family's 1000-acre Womblehill farm and large pig herd, along with his mother, following the death of his father.
He admits he struggled to manage such a large farming business at such a young age and was prescribed anti-depressants by his doctor.
The problem was compounded by the collapse of pig prices in the late 1990s and the EU ban on sow stalls. The family were forced to invest in a new £450,000 pig unit when Tesco refused to buy pigs from herds still using stalls.
"I had to face weekly calls from the bank manager asking if the pig price was improving and reminding me that I didn't have enough security as the new pig unit had, in his opinion, no market value," Mr Gilbert recalled,
With some help from his doctor and a psychiatrist, Mr Gilbert managed to control what he described as his "negative thoughts" but is still prescribed anti-depressants over the busy period from autumn to spring.
"I always feel a lot better when the weather improves in the spring and the cows go out to grass," he said.