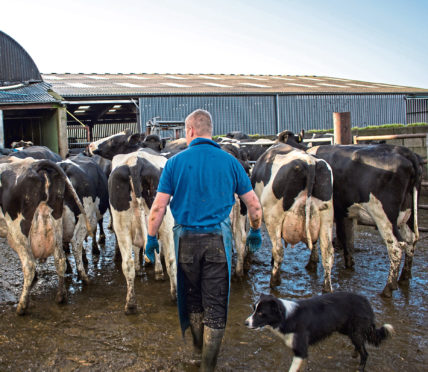 Farmers are the most trusted part of the food production chain, according to a survey.
EIT Food TrustTracker asked more than 11,000 consumers in 13 European countries to rate trustworthiness of food industry sectors including farmers, manufacturers and retailers.
Farmers rated the highest for trustworthiness across Europe with a score of 4.78/7, while in the UK this was higher at 5/7.
Other findings included a general feeling that food manufacturers are not open or honest, and retailers are only slightly open and honest.
Project lead, Dr Anna Macready from Reading University, said: "The 2019 EIT Food TrustTracker does certainly provide good news for farmers in relation to the rest of the sector, but highlights that there is still a long way to go to improve trust in our food systems.
"This latest set of results confirm that openness and honesty about their industry is a critical element of developing trust, and more needs to be done by other parts of the sector such as food manufacturers and retailers to be more transparent."