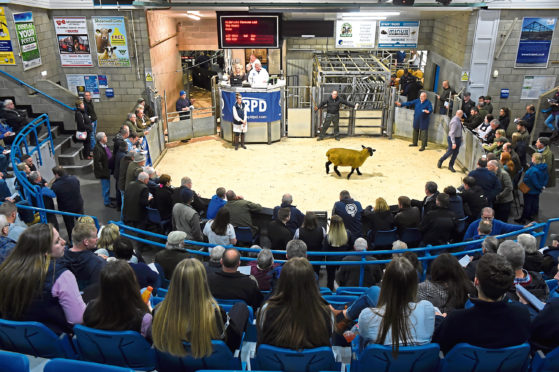 Livestock auction companies have thanked buyers, sellers and hauliers for adhering to new guidelines put in place due to Covid-19.
Stringent rules are now in place at marts across the country, including a request that sellers and hauliers leave the premises immediately after dropping stock off for sale, to ensure trade can continue during the pandemic.
The guidelines, which also include a request that all buyers pre-register before attending a sale and declare they have not been in contact with a Covid-19 case in the previous 14 days, were drawn up the Institute of Auctioneers and Appraisers in Scotland (IAAS).
The institute's executive director Neil Wilson said all IAAS members were grateful for the support of buyers, sellers and hauliers.
"We have worked hard to secure a workable solution so that we limit exposure to Covid-19 while also maintaining trade in the live ring, which is vital for farmers, the food chain and wider rural economy," added Mr Wilson.
"We remain in close contact with the Scottish Government about the measures which have been implemented."
Jim Craig from auction company Craig Wilson Limited said the farming industry understood the importance of biosecurity following the foot and mouth outbreak of 2001 and farmers were adhering to the new guidelines.