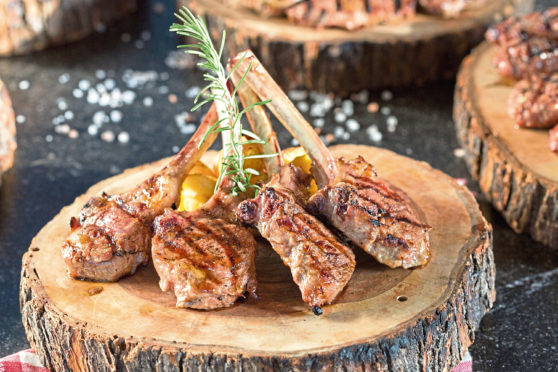 The National Sheep Association (NSA) has raised question marks over the sustainability claims made for plant-based foods after Tesco and Asda announced plans to grow their ranges of non-meat produce.
Last week Tesco, whose own-label plant-based range is Wicked Kitchen, said it intended to increase the sales of "plant-based meat alternatives" by 300% over the next five years in order to try to halve the environmental impact of the average UK shopping basket, and Asda revealed plans to launch aisles dedicated to vegan food in hundreds of stores.
However the NSA's chief executive Phil Stocker was cynical about the environmental messages being used by the stores and insisted extensively-produced lamb was every bit as sustainable as the meat-free food.
"We are now seeing mass-produced industrialised and processed foods being dressed up as sustainable food options, and here we have two of our biggest retailers setting growth targets based on them being better for consumers' health and for the environment," he said.
"If this is not being done for profit reasons and is truly an altruistic decision then I would strongly question the sustainability criteria being used.
"Plant-based enthusiasts conveniently avoid using holistic metrics to measure the sustainability of the full life cycle of food production and processing – and in terms of British lamb once you look at nutrient density, the unprocessed nature of our product, land use, the ability to produce mainly from grass alone, the semi-natural, extensive method of sheep farming, the thousands of family farms, and the symbiotic relationship with nature both within and above the soil, then lamb starts to look like a highly sustainable food."
Meanwhile, Marks & Spencer has revealed it has been working with 44 British dairy farmers to replace soya with alternative feeds such as rapeseed oil and sugar beet in an effort towards the company's goal of zero deforestation in the production of all its produce.