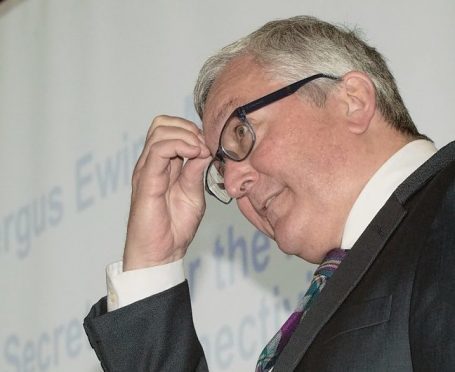 Scotland's new Cabinet secretary for rural economy, Fergus Ewing, yesterday said he had been getting "in aboot it" in a bid to resolve problems with the government's ailing farm payments IT system.
A day after he told industry government was sorry for the fiasco which saw thousands of farmers and crofters waiting months for their first instalment of subsidy monies, Mr Ewing told farmers he had spent all his time since being appointed cabinet secretary trying to resolve the issue.
Speaking at yesterday's Scotsheep event at Blythbank Farm in West Linton, Peebleshire, Mr Ewing said: "I'm well aware that the delays have caused hardship, cost, anger and frustration in some quarters and we are sorry for that but we are fixing it.
"I have visited two area offices and I have had various meetings with the civil service. I have got involved in all of this because in order for a politician to try and be part of resolving a difficult problem you need to get in aboot it. That's what I have been seeking to do."
He praised the work of all the staff working in the government's 16 regional agricultural department offices and said they had been "busting a gut" to process applications and get payments out to farmers and crofters.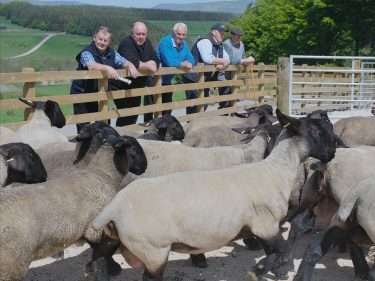 When asked if there was a progress update on a meeting held recently with European Agriculture Commissioner Phil Hogan on the potential to extend the payments deadline of June 30 without getting penalised, Mr Ewing said government was still in discussions with the European Commission on this issue.
Mr Ewing failed to provide an update on the new Scottish Upland Sheep Support Scheme (SUSSS), which has an annual budget of 8million euros (£6.2million), but said more details would be provided "soon".
The scheme, which sets out to support sheep producers in remote areas of Scotland, was projected to provide payments of around 100 euros (£77.50) per eligible animal. However, the Press and Journal revealed earlier this year that the scheme was likely to only pay out 75 euros (£58) per animal as it has been oversubscribed.
Mr Ewing also yesterday pledged to deliver some positive news about work government was doing to help new entrants to agriculture in the near future.