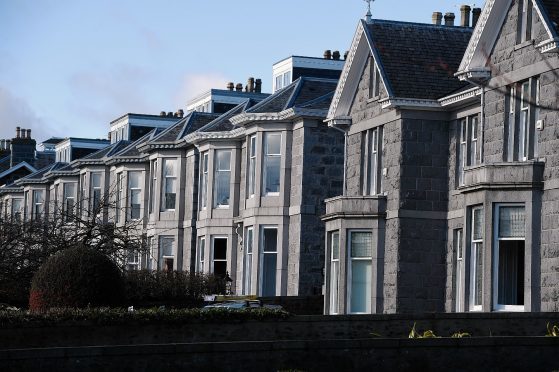 Property experts have reported a rise in house sales in the north-east over the past three months.
Aberdeen Solicitors' Property Centre (ASPC) yesterday published housing statistics for the second quarter of 2017.
They show that sales in Aberdeen and Aberdeenshire increased by 14.3% compared with the same quarter last year.
Broch experiences 95% rise in house prices in the last decade
John MacRae, chairman of the board of directors of ASPC, said the figures were "mildly encouraging and reassuring".
He added: "The good news is that volume of sales per quarter in Aberdeen and Aberdeenshire increased by 19.2% compared to the first quarter of this year but, more significantly, showed an increase of 14.3% compared with the second quarter of 2016.
"Ordinarily, such figures would cause considerable satisfaction, but these figures have to be set in the context of comparing this year with 2016 and taking into account that 2016 was the fourth year of a steady reduction in volume of sales in our area."
Mr MacRae said the figures backed up reports from solicitors that things had been "slightly better" in the market so far this year.
He added: "If the trend continues, we may be seeing the start of a gradual recovery in our local market.
"We should not get too far ahead of ourselves, however, because increasing stability in the oil industry, which is beneficial to our area, has to be set against the national and international news background which can lead to a lack of confidence in consumers.
"We are certainly not out of the woods yet but this may well be the year that we saw our market start to pick up."
Alan Cumming, National Estate Agency Director at Aberdein Considine, added: "It is exactly what we would expect to see – a bit more increased activity over quarter two because of the time of year.
"There are no surprises there.
"The volume of sales is up but they are still down by over 25% compared with the same quarter in 2015.
"The report is encouraging but we are still expecting challenging times ahead."
Find out more on the ASPC website here.