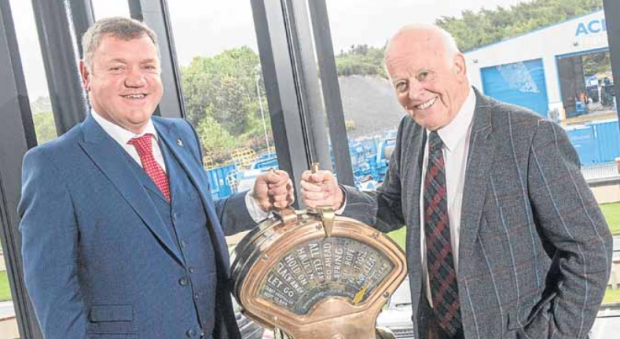 A north-east deck machinery firm is back in the black after what has been a challenging two years for the oil and gas industry.
Turriff-based company, Ace Winches, says the firm has delivered a positive performance in the last 12 months during what continues to be a difficult time for the energy sector.
Although in 2016 the firm saw a decline in turnover to £22.8million, it recorded a return to profitability as the company made £1.109million in pre-tax profits.
The previous year the firm suffered pre-tax losses of more than £2million which forced the company, which currently employs 150 people, to make a number of redundancies. The company said this year's decline in turnover is reflective of the ongoing reduction in activity in the industry and the impact of the tougher pricing environment.
Ace Winches says it has now put tighter controls on expenses and overheads and put a strong focus on exports – with international sales in more than 50 countries accounting for 75% of its turnover. Last month Ace Winches announced it had entered into a new partnership with Balmoral Group Holdings which invested £10million in the company.
As business in manufacturing starts to slow for Ace Winches the company has restructured to optimise global rental opportunities, helping to support the company's growth and development plans.
Alfie Cheyne, chief executive officer and founder of Ace Winches, said he is looking forward to the opportunities ahead. He said: "Ace Winches has delivered a modest, but positive performance in what is regarded as 'the hardest industry recession ever' due to a prolonged low oil price.
"The hard work of everyone at Ace has led to a promising outlook for 2018, which, alongside our new strategic partnership with Balmoral Group, is a clear indication of the optimism, ambition and resilience that exists within the global energy industry."