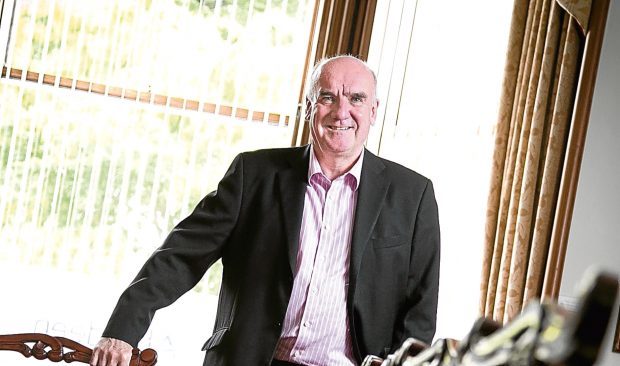 A leading north-east cancer charity has appointed an ex-Aberdeen Asset Management (AAM) big-hitter as its chairman.
Hugh Little said he aims to use his varied business experience to guide the organisation through its next chapter.
Mr Little joined the Clan Cancer Support Board in 2016, taking the position of director of finance.
Before retiring from full-time employment in 2015, he had enjoyed a successful career in the financial industry and held a number of non-executive roles in both the public and private sector.
As head of acquisitions and head of private equity, Mr Little had a 29-year career with Aberdeen Asset Management.
He has also held previous directorships with Scottish Enterprise Grampian, the Aberdeen Board of the SCDI, Aberdeen Football Club and is currently on the board of governors of Robert Gordon University.
Mr Little said: "When I retired from full-time employment I had a desire to use the diverse experience and knowledge I had gained throughout my career to provide support and guidance to organisations, and specifically those in the third sector.
"When the opportunity to join the Clan board presented itself I saw this as an ideal fit for myself and the organisation, firstly utilising my financial background to strengthen what was already a very capable board and also my understanding of how a cancer diagnosis can affect family, friends and loved ones.
"During my time on the board I have seen first-hand the work that the Clan team carries out on a day to day basis, ensuring the delivery of vital information and support services for people affected by cancer within local communities.
"To aim to help people across north-east Scotland, Moray, Orkney and Shetland is a huge undertaking for one organisation, but one which every single person in Clan is committed to achieving.
"We, of course, must remain mindful of the effect recent changes in the local economy has had on the third sector.
"However, we are here to ensure Clan continues to be a guiding light for the ever increasing number of individuals and families who are affected by cancer."
Mr Little's three-year term began at the charity's AGM on Wednesday when he succeeded Kenny Anderson.
Mr Anderson said: "To be able to give your time, expertise and advice to an organisation such as Clan is truly a privilege and I am delighted to have helped the charity to grow and develop during my time as chairman."