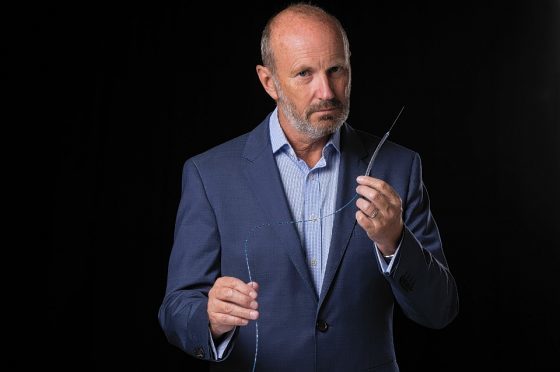 Comedian and presenter Fred MacAulay have been revealed as the host of the ninth annual cHeRies awards.
Mr MacAulay hosted the hugely popular MacAulay & Co, a weekday morning radio show, for almost 20 years. He also regularly
appears on TV programmes including Have I Got News For You, Mock the Week and QI.
After a decade working as an accountant, Mr MacAulay took the plunge into comedy and is now one of the most popular stand-ups on the circuit. His gentle sarcasm and intelligent, wry observations entertain audiences both north and south of the border.
The cHeRies Awards celebrate specialists in the field of human resources, training and recruitment in the north-east of Scotland.
Later this week, the cHerRies' nine category shortlist of potential winners will be unveiled ahead of the glittering ceremony at the Aberdeen Exhibition and Conference Center (AECC) on June 2.
The categories present a wide variety of human resources, training and recruitment activity, which covers the range of excellence that can be achieved. These include the Top Cherry Award for Outstanding Contribution, sponsored by Mattioli Woods, which is the most prestigious of the awards to be won. The accolade is presented to an individual who has been nominated by peers within the industry and selected by a distinguished panel of judges.
The awards scheme was launched in 2008 and has grown year-on-year.
The cHeRies are backed by a high profile group of companies that are committed to recognising the importance of people to the success of businesses. Sponsors include law firm CMS Cameron McKenna, backer of the Exemplary Employer of Choice award; Amec Foster Wheeler, sponsor of the Outstanding HR Director award; as well as Activ Payroll, Wood Group PSN, the Aberdeen Business School at Robert Gordon University, Falck Safety Services, CIPD Scotland, Peterson, Davidson Morris, Orion Group, Coutts Mennie and Polaris.
Tickets are on sale now and can be purchased online or by telephone 01382 426212.