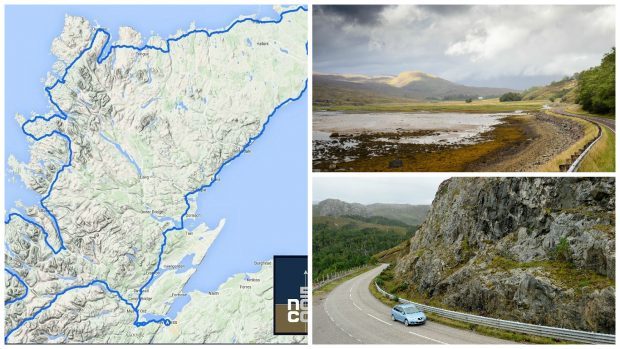 Scotland's answer to Route 66 has helped to drive up tourist numbers dramatically on the north west coast.
According to VisitScotland, the North Coast 500 has seen visitor numbers at its information centres increase by 30% in Ullapool, 27% in Durness and 25% in Thurso.
North Highland Initiative – set up by Prince Charles – promotes the NC500 to holidaymakers seeking scenic road trips.
Scott Armstrong, VisitScotland's regional partnerships director, said: "I think it is safe to say that the NC500 has definitely brought additional visitors who wouldn't otherwise have come to the region.
"As a result, there have been increases in visitor numbers at our iCentres in Ullapool, Durness and Thurso which are all on the NC500, proof I would say that the NC500 is indeed bringing extra visitors to the area."
The NC500 stretches over 500 miles on a loop from Inverness and features roads in the Black Isle, Caithness, Sutherland and Wester Ross.
But the NC500 has brought both prosperity and frustration to the region – especially with slow moving traffic around the bottlenecks. A fifth of the route is single track.
Now NHI has launched the Club 500 Gold Membership which comes with a range of limited edition gifts, discounts and benefits – which organisers say are worth over £1000.
One of the perks of the gold membership is access to a concierge-style service to help visitors plan their trips around the route.
Tom Campbell, managing director of the North Coast 500, said: "Since our launch in 2015, we've been delighted by how quickly the route has grown in popularity. The benefits for tourism in the North Highlands are already apparent, with lots of businesses telling us that its been their best ever year."
The study also revealed that two-thirds of those who made the trip spent five days or more travelling along the route.
Dunrobin Castle in Golspie reported that this year it had "smashed" its two decade-old record for visitors, and attributed the rise to the NC500.