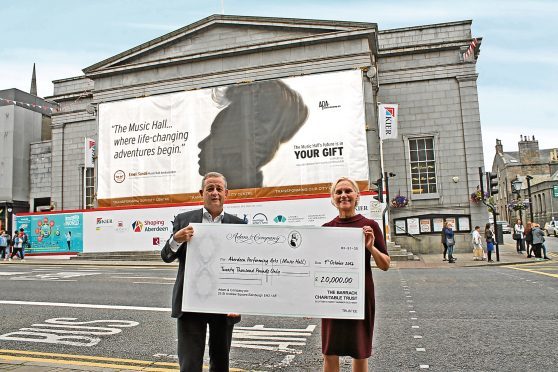 Knight Property Group,of Aberdeen, has donated £20,000 to Aberdeen Performing Arts (APA) to support the redevelopment of one of Aberdeen's prime entertainment venues, the Music Hall.
The commercial property developer's cash will help towards the 'A' listed historic building's two year, multimillion-pound transformation.
Knight managing director James Barrack said: "Aberdeen is a vibrant city and it's important for individuals to have a creative outlook.
"The Music Hall is a fantastic building located in the middle of Aberdeen's main thoroughfare, Union Street.
"The redevelopment of such a building will not only add to Aberdeen city's regeneration project but continue to benefit the public through encouraging people to become part of the creative arts or through increasing community participation.
"Aberdeen has some fantastic buildings throughout the city and the Music Hall is a vital part our cultural heritage"
The major redevelopment is expected to not improve the city's built environment, but also increase community engagement in the arts.