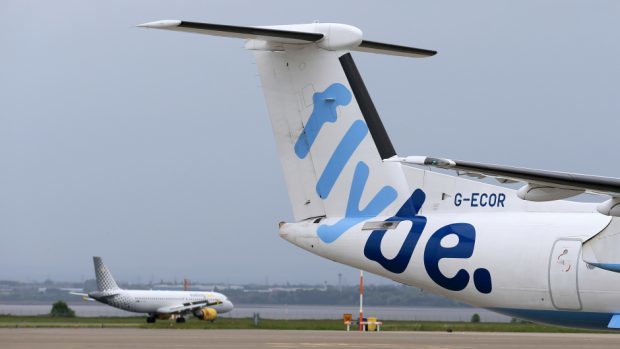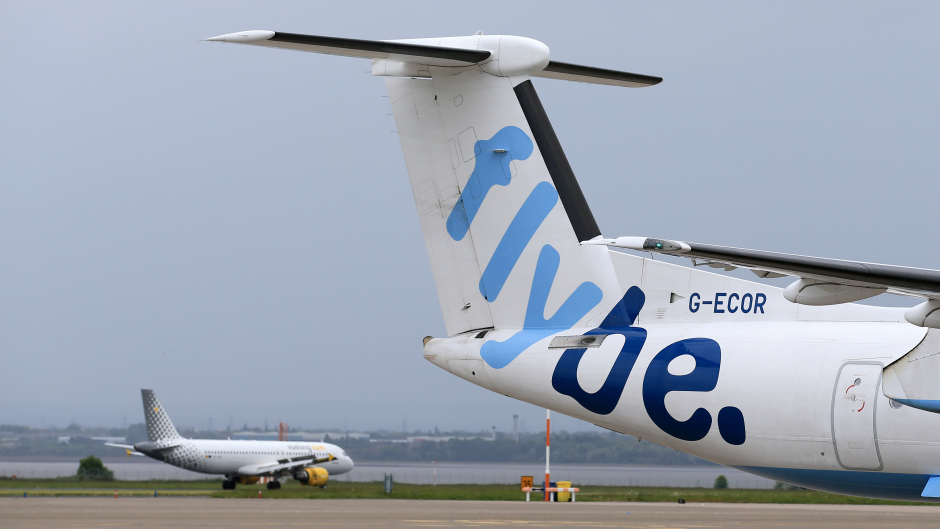 Flybe has confirmed it will pull out of routes to and from Shetland in early January – only four months after it went head to head with former franchise partner Loganair.
The airline will withdraw from routes to and from Sumburgh Airport from January 8 because of "disappointing" passenger numbers.
Flybe teamed up with operator Eastern Airways and went into direct competition with Loganair on 1 September after years of working as partners.
It said its move would bring lower fares to flights to and from Shetland – something which largely came to fruition – while its Embraer jet cut travel times.
But it came under fire for running services to/from Aberdeen, Edinburgh and Glasgow using just one plane, which often lead to knock-on delays in poor weather.
Interim chief commercial officer Ronnie Matheson said: "Serving Scotland is one of the most important parts of the Flybe business and we are extremely disappointed to have had to take this decision.
"We entered the market with a strong commitment to offer a faster more comfortable service with more choice, which delivered on the long overdue lowering of fares that islanders have been calling for, for so many, many years.
"After looking at all factors, having driven down prices on the three Shetland routes, passenger numbers have been disappointing. Flybe continually evaluates its schedules and we also took on board the concerns voiced during the second public meeting held in Sumburgh recently over the robustness of the schedule operated on our behalf by Eastern Airways' Embraer 170 jet.
"We promised to evaluate the situation, which is what we have now done. The outcome, with sincerest regret, is that rather than continue to persevere, we withdraw from the route sooner rather than later."