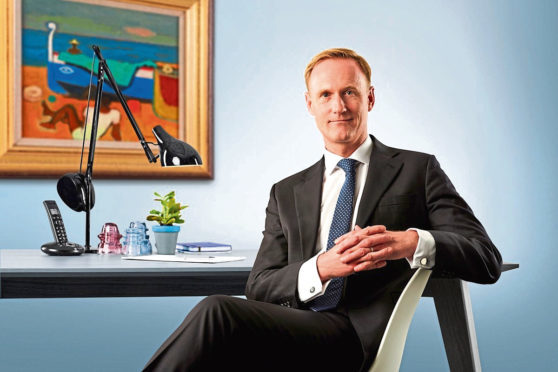 Staff at law firm Burness Paull have benefited from a 5% bonus after its ninth year of consecutive growth.
The firm yesterday reported a strong performance in the financial year ending July 31, posting an annual turnover of £57.6 million – up 7% from £53.8m the previous year.
Profit also rose to £23.8m – 8% higher than the £22m recorded in 2016/17.
Burness Paull chairman Peter Lawson said he felt they had delivered an "excellent" financial performance in a "choppy year" for the Scottish economy.
He added: "There will undoubtedly be more challenges to come as a result of the uncertain political and economic backdrop.
"However, there will also be opportunities for those who are prepared to be bold and adapt."
The firm, which was named the most active dealmaker in Scotland for the third consecutive year, has a three-year strategy to deliver growth across its Aberdeen, Edinburgh and Glasgow offices, working with clients across the UK and internationally.
During the past 12 months Burness Paull has seen an increase in instructions in most sectors, with energy, technology and international business the key drivers.
Mr Lawson said the firm was also focused on developing it's global reach.
In response to the increase in new business, staff numbers grew by almost 5% over the past 12 months, with 23 new employees taking the overall tally to 505, of which 317 are lawyers.
Burness Paull benefited from an upturn in Scottish inward investment, particularly in the leisure sector where it saw a surge in hotels activity and the renewable energy sector.
It worked on Scottish onshore wind projects generating capacity in excess of 400MW.
Housebuilding has also performed strongly, with the firm advising on Scottish residential developments totalling more than 11,000 homes.
The firm said Aberdeen and the oil and gas industry continue to bounce back, while GDPR and the development and regulation of the evolving fintech industry offer scope for developing new service lines.
Mr Lawson added: "The changing geo-political situation and the impact of the technological revolution will generate enormous changes in the way business is conducted.
"Analysing the problems and the opportunities will be one thing, creating solutions will be another."