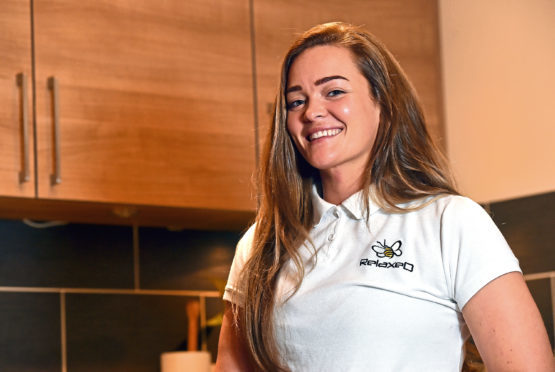 Quitting your job to start your own business is always a daunting task.
But for Rachel Duthie she wasn't just giving up security but also a career which allowed her to live and work all around the world.
Having worked as a project coordinator for Score Miss Duthie was sent to exotic lands including Australia, Houston and Trinidad and Tobago.
But after years working in the industry she decided she was "tired of the corporate 9-5 and wanted to give something back".
So the 29-year-old decided she would train every weekend to become a remedial and sports massage therapist.
And when she successfully completed her diploma she gave up life in oil and gas and set up on her own.
Within her first year of business she was crowned Scottish Massage Therapist of the Year and she is now fully booked months in advance working out of three locations across the north-east, Peterhead, Newmachar and Aberdeen.
This winter Miss Duthie will be able to renew her love of travelling through her new employment as she is heading to France for ski season to work on athletes and tourists there.
She said: "I had such a great start in life at Score but I felt it was time to take my future into my own hands and I will never look back."