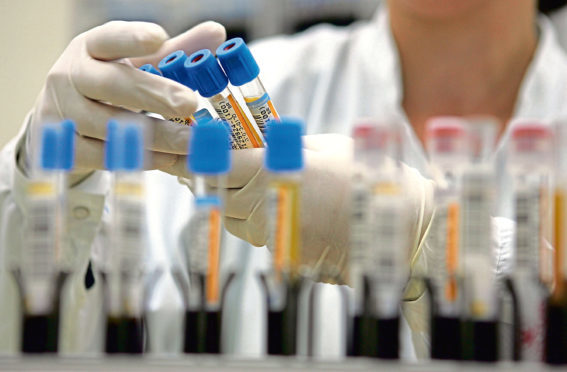 The Highlands' largest private sector employer, LifeScan Scotland, is under new ownership after Platinum Equity completed the £1.6 billion acquisition of its parent company from health care giant Johnson and Johnson (J&J).
Yesterday Val Asbury, president and chief executive of LifeScan, which has headquarters in Pennsylvania and Switzerland, expressed her "excitement" over the future of the diabetes care business, backed by the Beverly Hills-based private equity firm's "financial and operational resources".
And the north's development agency said the Inverness plant, which employs around 1,000 people making blood glucose monitoring systems for worldwide markets, was "well-placed" to remain at the heart of the area's life sciences sector.
The deal, which followed a worldwide review of its diabetes care companies, ended 17 years of ownership of LifeScan by J&J. Profits and turnover have been falling at its Highland operation since 2012.
Where are the action plans and visions from those with real power at Holyrood and Westminster?
Platinum Equity partner, Jacob Kotzubei, said: "We believe strongly in the company's core mission and are committed to helping LifeScan continue improving the quality of life of people with diabetes."
A spokesman for Highlands and Islands Enterprise (HIE) said the agency looked forward to continuing its relationship with LifeScan.
He continued: "The specialism that exists in the Inverness operations and the market share the company has across the world for diabetic testing kits makes it well-placed to remain at the heart of the region's growing life sciences sector."
Highland Council leader, Margaret Davidson, said: "This is a very important industry, providing high-quality jobs in the Highlands which is profitable and has every expectation of continuing to be so. I would like to welcome Platinum Equity and meet with them as soon as possible, especially given that the Inverness plant employs over 1,000 people and is Scotland's largest life science company.
"It will be good to hear about their future plans."