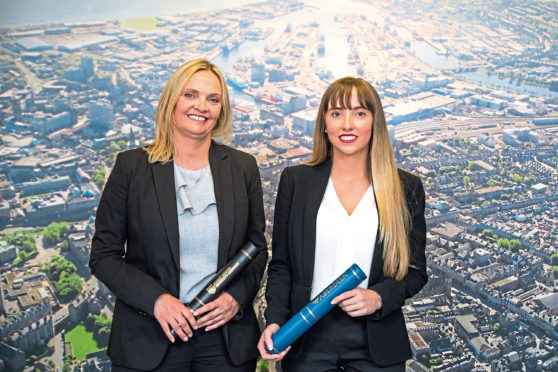 An Aberdeen law graduate who first joined Ledingham Chalmers as a legal secretary almost three decades ago will walk through the firm's doors next year as a trainee solicitor.
Wendy Harris, 47, originally joined the company's corporate team in 1992 and has been a paralegal since 2013.
But Ms Harris felt she wanted to gain more knowledge in her subject and has now graduated from Robert Gordon University 27 years after starting out at the practice.
The mum-of-two said: "Studying for my law degree was something that I'd wanted to do for a while. Often in my role as paralegal, I'd find myself wanting to understand more and more about the legal background to the matters I was working on; however, the challenge was finding the right time to commit to the degree. When my two children were studying more for school, things seemed to click into place."
Ms Harris will continue to focus on corporate work when her traineeship starts.
Another graduate, Laila Kennedy, will join Ms Harris in the 2020 intake after completing her diploma year at Aberdeen University. She has been an intern with the firm since 2018 in the litigation team.
Ledingham Chalmers chairman and partner Jennifer Young said: "It makes perfect business sense not only to recruit the most talented people, but also to invest in developing those already working with us – those we know bring something special to the firm and, in turn, our clients.
"That's the foundation of our focus on sustainable growth and positioning ourselves as somewhere people want to come and work. Whether it's a new role or an idea for moving our business forward, we encourage the team to speak up, present a case, and if it works for everyone, we'll support it. That's exactly what happened with Wendy. And I have to say, the way she's approached her studies has been inspirational."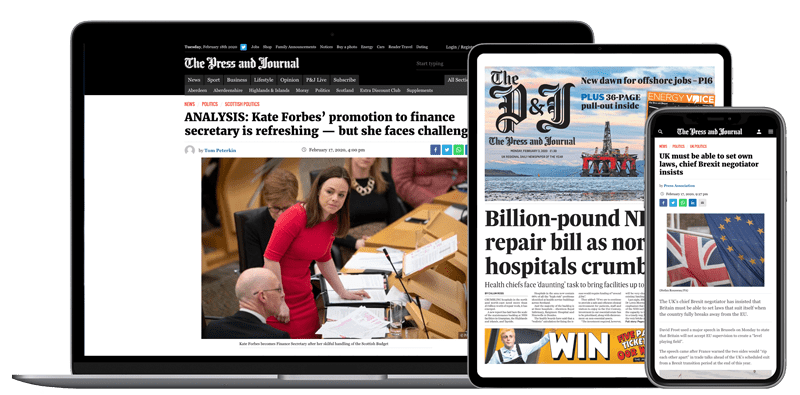 Help support quality local journalism … become a digital subscriber to The Press and Journal
For as little as £5.99 a month you can access all of our content, including Premium articles.
Subscribe