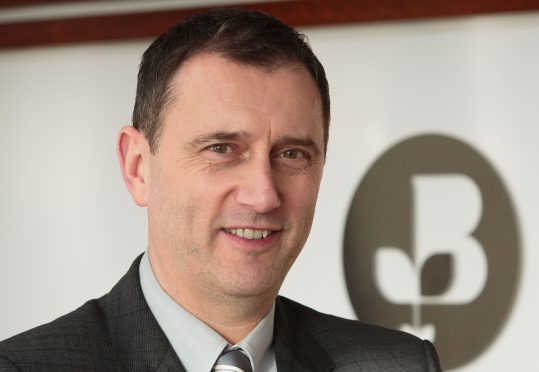 Business leaders in the north and north-east have appealed for stability and called for clarity from political leaders to boost the economy in the wake of the general election.
Aberdeen and Grampian Chamber of Commerce (AGCC) said that after three years of uncertainty caused by elections for Westminster and Holyrood, the Scottish independence referendum and the Brexit vote it "has to be time to get back to business."
The organisation's chief executive Russell Borthwick said: "The North-east economy is at a key crossroads and businesses are looking for a stable platform from which to build for the future.
"Westminster, Holyrood and local governments must provide the conditions and confidence to enable the re-establishment of this region as an economic powerhouse both in Scottish and UK terms."
Scottish Council for Development and Industry (SCDI) Highlands and Islands director Fraser Grieve said businesses were looking for swift answers from the new government on its policy direction.
He said: "After a result that provided a range of shocks, with no one party gaining a majority, it's vital that we get as much clarity on what the shape and policy direction of the new government is as soon as we can.
"Across the Highlands and Islands we have seen some upsets with new voices for the region at Westminster and there has never been a more important time to ensure the needs of our area are represented."
Stewart Nicol, chief executive of Inverness Chamber of Commerce, added: "Business in the Highlands, as with the rest of the UK, have a clear desire to see a stable government to be formed swiftly to provide confidence to the business community and ready to start negotiations on Brexit.
"The next UK Government's key short term priority must be to secure a deal on the rights of EU nationals to live and work in the UK and are so crucial for the Inverness and Highland economy."
Lara Mackay of Moray Chamber of Commerce said the election results appeared to have added further to an "already confused picture," dashing local businesses' desire for greater certainty.
She said: "Our hope is that a stable government can be formed quickly to get the country back on track and to focus on the key issues of securing our skills base, developing a truly UK-wide industrial strategy, and negotiating a Brexit solution that works for business."
The Federation of Small Businesses (FSB) in Scotland has called for Brexit talks to be delayed until political stability is established.
The Confederation of British Industry (CBI) yesterday said there has "never been a more important time" for the new government to focus on the economy.
CNI director general Carolyn Fairburn said:  "The next government needs to deliver an open, competitive and fair post-Brexit economy that works fore everyone across all our nations and regions."