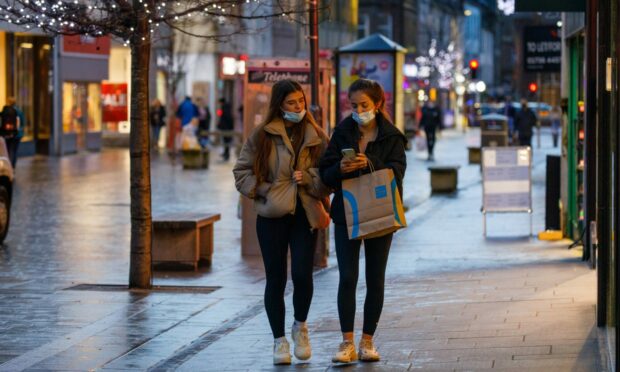 Scotland suffered the biggest decline in shoppers out of all four home nations over the festive season, compared with two years ago, new figures show.
Total "footfall" north of the border was down by 22.8% during the four weeks to January 1 as fewer people visited retail centres for fear of catching the Omicron variant.
The latest figures from the Scottish Retail Consortium (SRC), in partnership with Sensormatic IQ – part of smart buildings specialist Johnson Controls – show footfall in England, Wales and Northern Ireland fell by 20.2%, 20.1% and 10.8% respectively over the same period.
Scottish ministers must stand ready to support the retail industry further if these conditions are set to persist."
David Lonsdale, director, SRC.
A regional breakdown for England shows only London, with a 28.1% decline, was hit harder than Scotland.
SRC director David Lonsdale said the data highlighted the need for new measures, including special grants, such as those helping retailers in other parts of the UK, to support the industry in Scotland.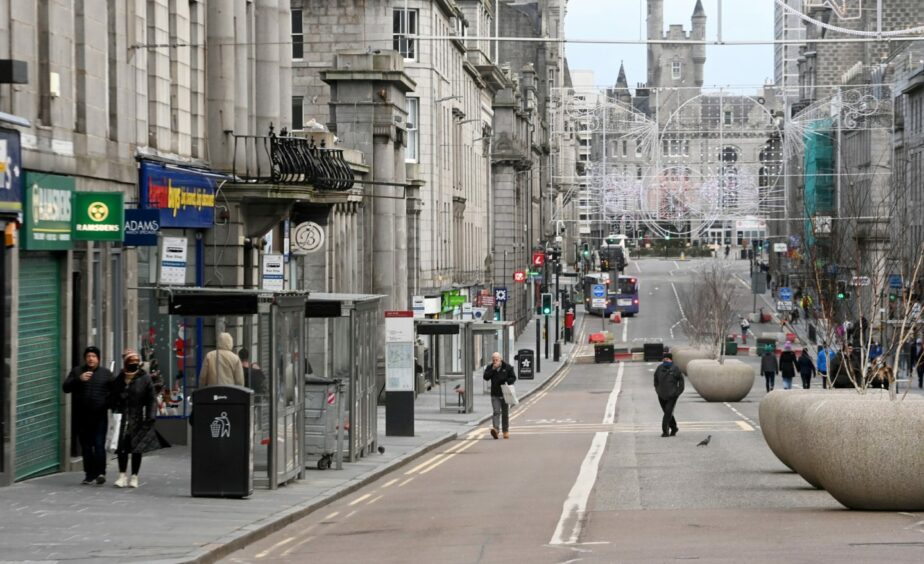 Mr Lonsdale said: "Shopper footfall in Scotland plummeted further last month, during what would traditionally be the busiest time of the year, as government instructions to work from home and socialise less – coupled with the reintroduction of physical distancing in stores – exerted a heavy toll.
"Visits to shops in December were down almost a quarter on the comparable period prior to the pandemic, plunging for a second successive month.
"December saw the weakest monthly figures for store visits since July and the biggest deterioration since June.
"Scottish footfall once again languished behind every other part of the UK other than London."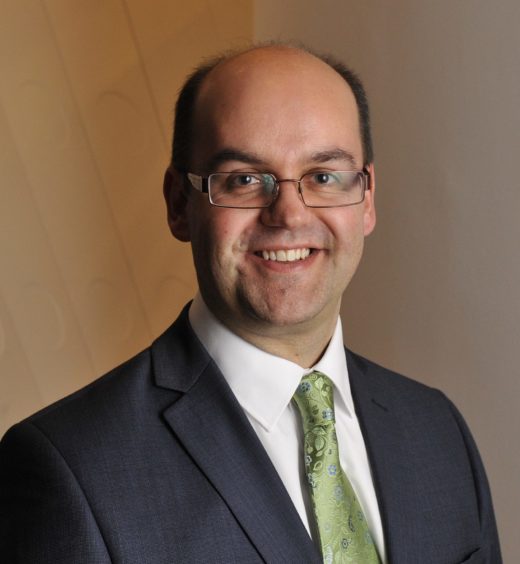 He added: "It rounded off a profoundly worrying 'golden quarter' for Scottish shopkeepers, many of whom traditionally need strong pre-Christmas trading in order to tide them over the fallow winter months.
"It heralds an unnerving start to the new year for many retailers.
"Scottish ministers must stand ready to support the retail industry further if these conditions are set to persist, through grants for shops as their Welsh counterparts are offering, scrapping the cap on the business rates relief announced in the Budget, or through a high street stimulus scheme like Northern Ireland has implemented."
Shopping centre footfall declined by 31.9% in December, against the same month in 2019, compared with a 28% drop in November.
Aberdeen business chief's plea
Adrian Watson, chief executive of north-east business improvement organisation Aberdeen Inspired, said: "It is well-documented the pandemic has had a significant impact on footfall in our town and city centres.
"Aberdeen is certainly not immune to this, however, it is worth saying that many retailers reported like-for-like sales outperformed footfall data over the piece.
"The public appears to have come in with a sense of purpose around spend."
Mr Watson added: "As we navigate through Covid-19, we thank and continue to encourage the north-east public to safely support Aberdeen city centre's brick-and-mortar businesses at a time where it has never been more needed."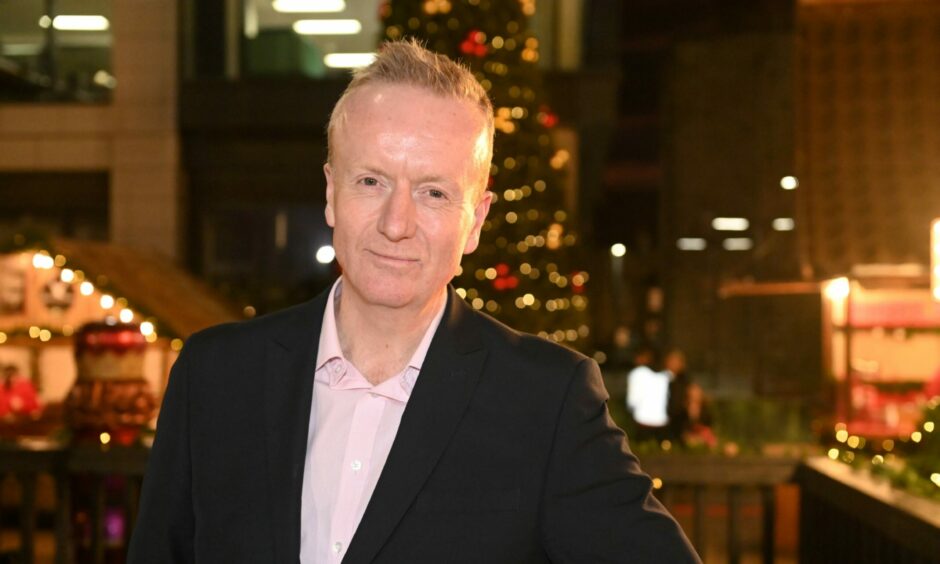 Andy Sumpter, Europe, Middle East and Africa retail consultant, Sensormatic Solutions, said: "Concerns about the rapid spread of Omicron dealt a blow to shopper confidence, as consumers self-policed social contacts and limited shopping trips in a bid to save their own Christmases.
"But this will have done little to save the Christmases of retail businesses, effectively stalling the high street's recovery in the run-up to their most important trading period.
"With the booster vaccination programme being delivered at pace and some glimmers of hope the Omicron wave may be plateauing in some regions, retailers will be hoping consumers' cautious optimism returns, and with that a new year's resolve to continue to support local high streets and brick-and-mortar stores."
---
Two new Aldi stores to be built in Aberdeen as part of 2022 expansion plans
Business rates: MSPs warned of 'cliff edge' facing Aberdeen's retail sector