Artist hides intricate invites to exhibition around Aberdeen city
By
Ana Da Silva
An artist is hiding unique invitations around Aberdeen in the lead-up to a secret exhibition.
Terry Cook has been handcrafting automatons, which are self-operating machines, and placing them inside black shoe boxes.
The lucky few who manage to scoop up a box will find an invitation to an exclusive art exhibit inside, together with details of the time and location.
An even more fortunate few will find a stylised "golden ticket" in their box – in the form of a small golden paper bird engineered to flap its wings – which allows them to take home a piece from the exhibition.
Mr Cook, who teaches 3D animation at Nescol, said the idea came to him after hiding paintings around Aberdeen for many years.
"It was quite successful for a while. I would hide different paintings around Aberdeen and then post the locations.
"They would be picked up really quickly, but I sort of went quiet for a while.
"I have never really staged a big art exhibition before and I thought this would be a cool way to do something different.
"I have been used to painting for galleries who have wanted pop art pieces, but I wanted to paint and experiment with stuff that was bit darker.
"I like to think my art is a bit weird, different and an eclectic mix of all the things I enjoy."
The 33-year-old artist said the exhibition, which is to be held in December, will give him a chance to focus on the art he wants to create.
Some of his popular pieces include his series of balloon bird sculptures, which featured in a show created by German television company Deutsche Welle.
Mr Cook creates the birds out of Qualatex balloons which are made from natural latex and are biodegradable.
He then takes pictures of the creations after setting them down in their real-life habitats.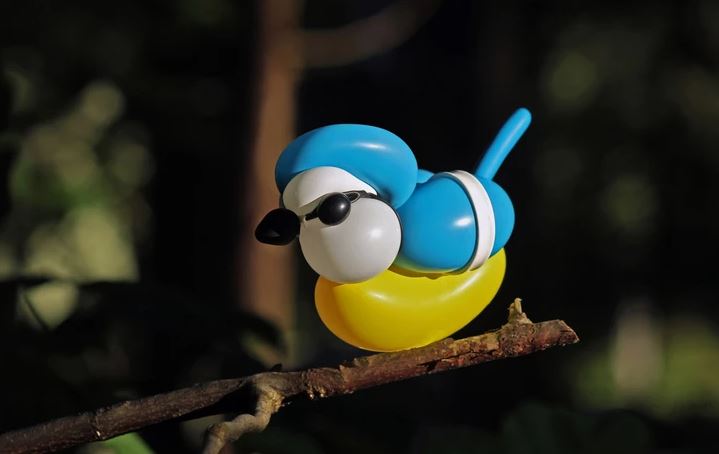 Leading up to the exhibition, the animator will post locations of the invitations one of the time and wait alongside to avoid any public panic.
"I can imagine finding a box hidden with a skull on it could be quite scary.
"So, instead of just hiding them around the city, I'll post the location and wait at the different locations until the first person shows up.
"They've required a lot of work, so I've only made eight so far. I'll try to make as many as I can.
"I thought people would enjoy the mystery of it leading up to the exhibition, but it is also a bit of fun."
Mr Cook will be posting exhibition details on his Facebook page.