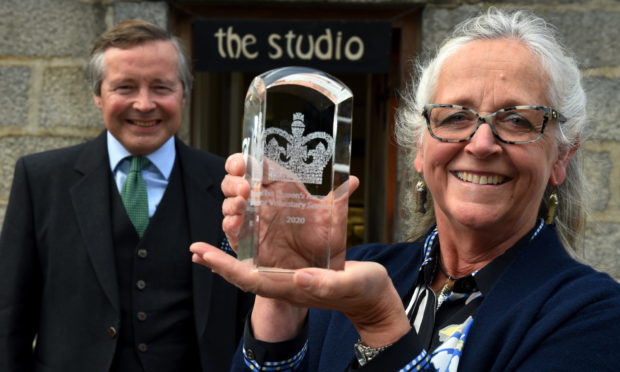 A voluntary art collective which has grown into a flourishing north-east success story has received a royal seal of approval.
North East Open Studios (NEOS) – represented by chairwoman Fiona Duckett – was presented with the Queen's Award for Voluntary Service by Lord-Lieutenant of Aberdeenshire, Alexander Philip Manson, in a ceremony at The Studio in Monymusk.
The accolade is seen as equivalent to an MBE for volunteer organisations.
NEOS began life in 2003, the brainchild of a collective of artists, makers, and designers based in the north-east.
An informal contact network for artists, NEOS aims to open up public access to the wealth of creative talent throughout the region, most notably at the annual NEOS exhibition event when, for a nine-day period in September, artists open their doors for visitors.
With hundreds opening their doors each year, the annual open exhibition is arguably what the organisation is today best known for.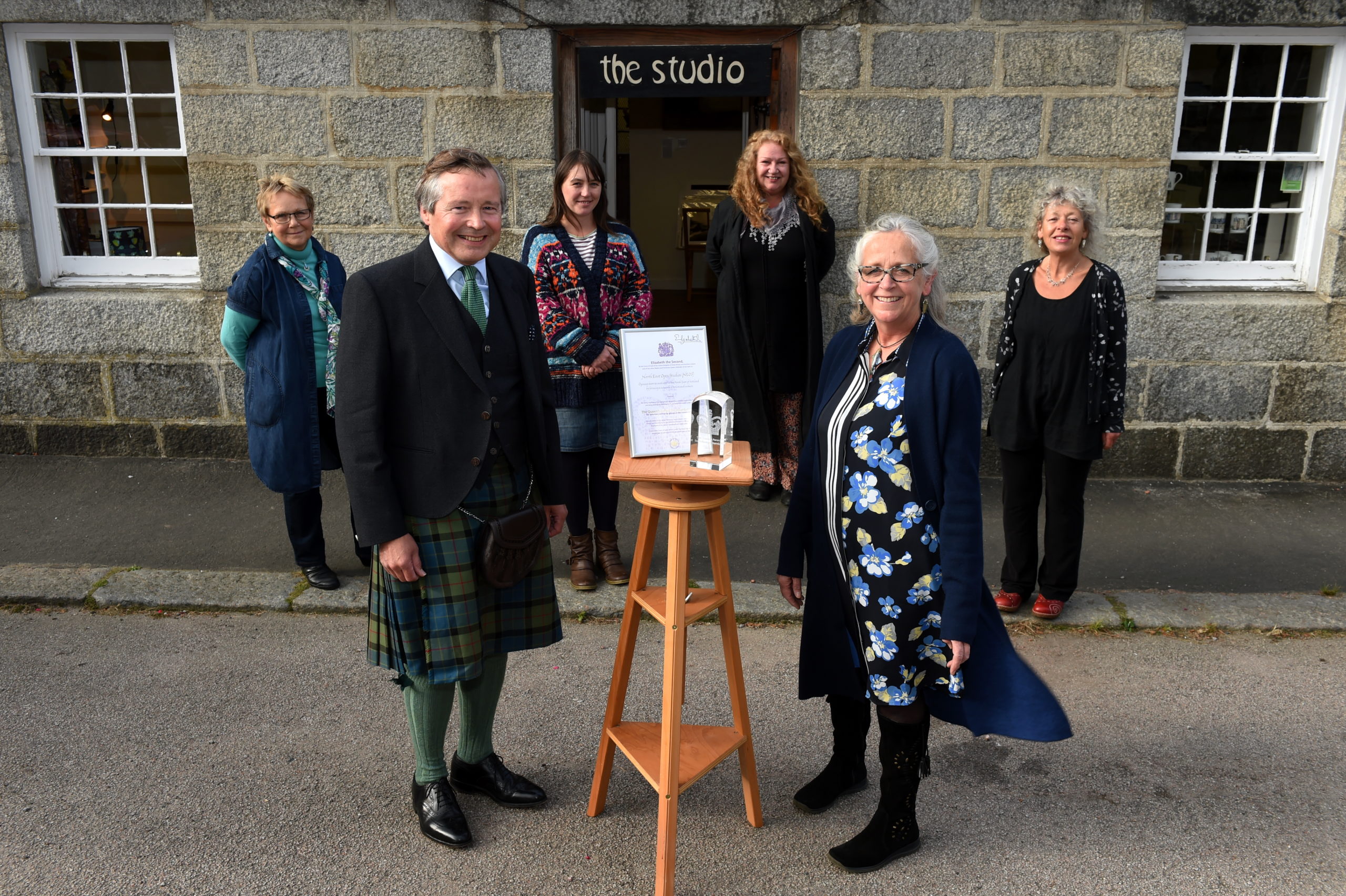 Despite numbers being down this year due to Covid-19, the team are going ahead with a 2020 event, which will run from September 12 to 20.
NEOS chairwoman Fiona Duckett said: "When the letter stating we were to receive a Queen's Award popped into my mailbox in March it was hard to put into words how I felt.
"It is an enormous pat on the pack for everyone who has volunteered with NEOS through the years."