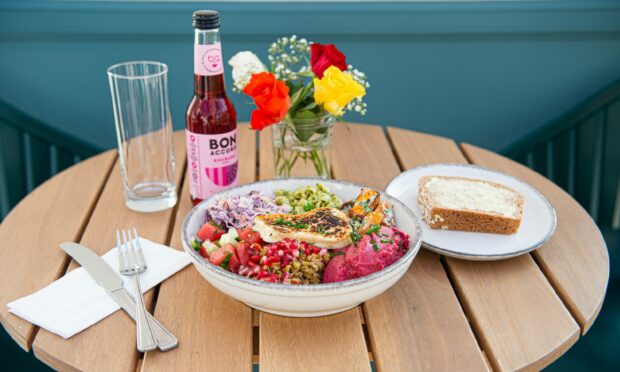 Food and drink has the power to bring people together.
Just look at Central Perk in Friends. It was never about the coffee, that was just a bonus.
Every soap on TV has a pub at its heart, and with good reason. It's a place to gather and swap news, be that over a fine piece or a hearty breakfast.
So when The Udny Arms Hotel at Newburgh closed six years ago, the village felt a little lost.
Famed throughout the years for its homely cuisine like sticky toffee pudding, many Newburgh residents grew up alongside the hotel, including Lorna Younge.
Now, alongside the financial backing of her parents, Douglas and Agnes Kinloch, Lorna is bringing fresh hope and new ideas – having taken over the hotel and opened a new coffee shop.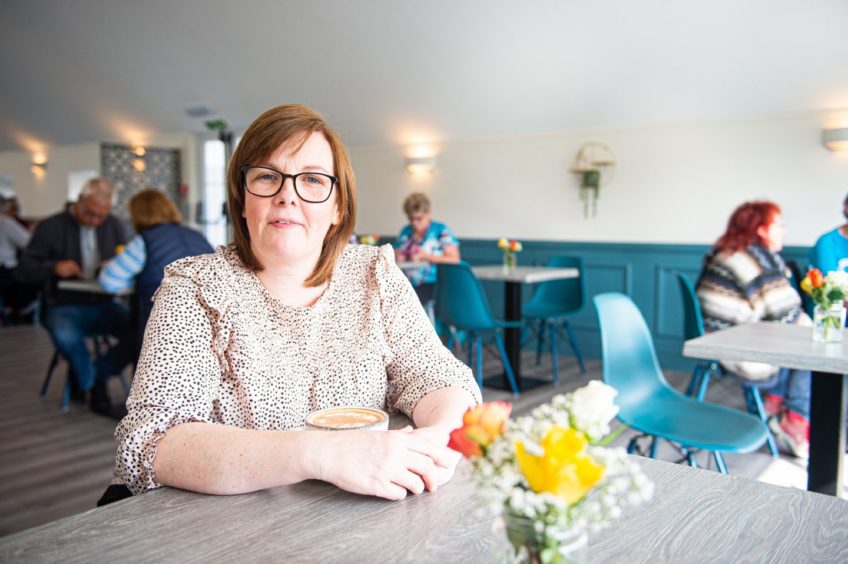 Trellis Coffee Shop can be found within the former function suite of The Udny Arms, which is currently undergoing renovation.
In the mean time, Trellis is doing a roaring trade having opened in May this year.
It has already set a solid precedent for its delicious bakes and wholesome coffees.
More importantly, Trellis has also brought back a meeting place for the Newburgh locals to cherish.
"It really has brought the community together and it's fabulous that they're supporting us," says Lorna.
A lot of people say that it feels like a wee hub that we've created in the heart of the village.
"We have some people that are in every single day."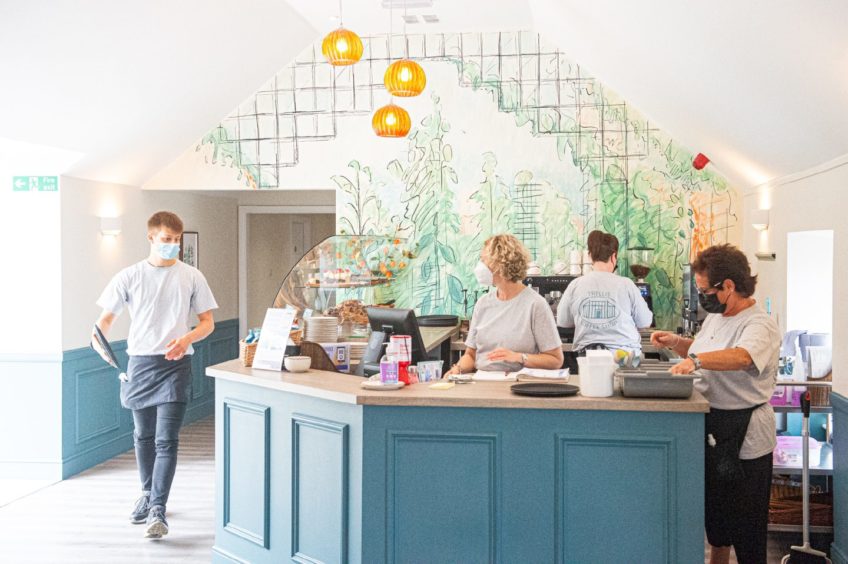 Hospitality
Lorna says that hospitality is "in her blood."
She began working in the sector aged just 13-years-old – "in the days when you could work quite easily at that age!" – before moving up through roles in hotels as far out as the Isles of Scilly.
Running her own business was something that Lorna had always contemplated.
"I thought about how great it would be to have my own place once day," says Lorna.
"We looked at a few things over the years but the timing and locations were never right.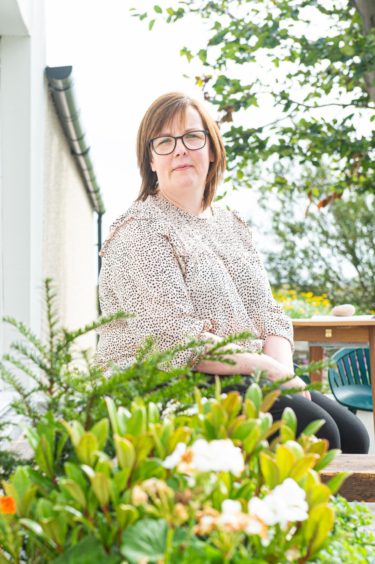 "Where we're based in Newburgh, the hotel is right next to the house that I grew up in.
"I watched The Udny Arms grow over the years then go downhill with previous owners, which made it end up having to close completely.
"It was quite heartbreaking actually, because it's right in the centre of the village and it was a good place for people to meet.
"There was nothing there without it."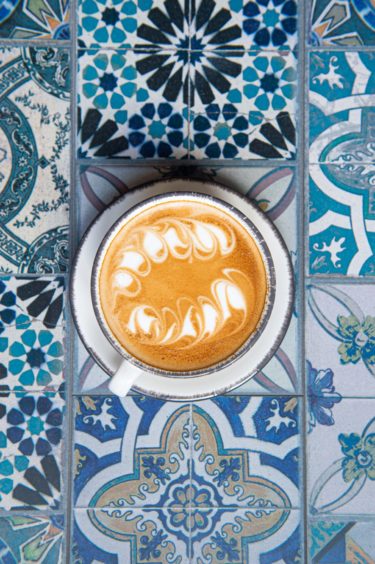 After laying empty for six years, Lorna's dad Douglas spotted The Udny Arms going up for auction last February and couldn't believe that it left the bidding room unsold.
"We ended up making an offer and got the keys just before the pandemic happened," says Lorna, who pounced upon the chance to build back The Udny Arms' reputation in the north-east.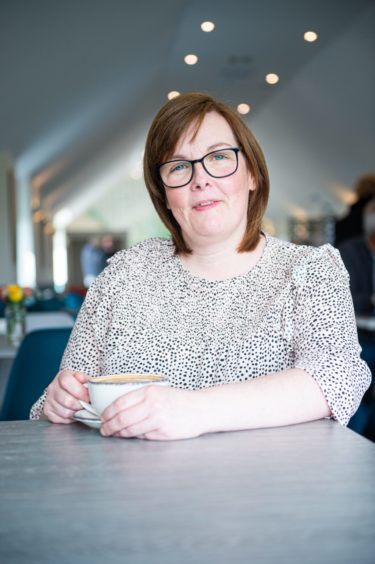 Community
As well as the hotel, she felt that adding a coffee shop to the village would be a huge asset to the local area.
"We always thought a coffee shop would be great to have in the village because there's nothing much facilities wise going on," she says.
"We thought it could bring the community together.
"The function suite that was part of the hotel is actually separate from the building, so we used that to turn into the coffee shop."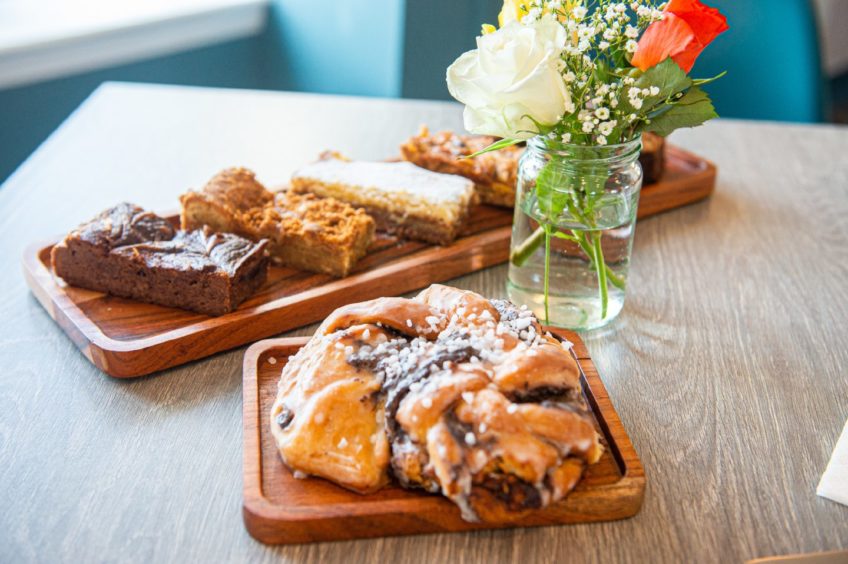 Stand out
Trellis' kitchen is backed by Mechelle Clark, who many Aberdonians will know as the former owner of cheese shop Melt which closed permanently last year due to lockdown.
Local suppliers and fresh ingredients are at the heart of its deliciously uncomplicated food and drink offerings, which are made fresh on the premises every day.
"We were really lucky to be able to recruit our fabulous chef, Mechelle and it's been great to have her on board from really early on," say Lorna.
"We keep things really simple – we don't have pages and pages of food and drinks to choose from.
"The most popular dishes would have to be cheese toasties.
"It's just simple, quality ingredients made by a great team in the kitchen that makes it stand out."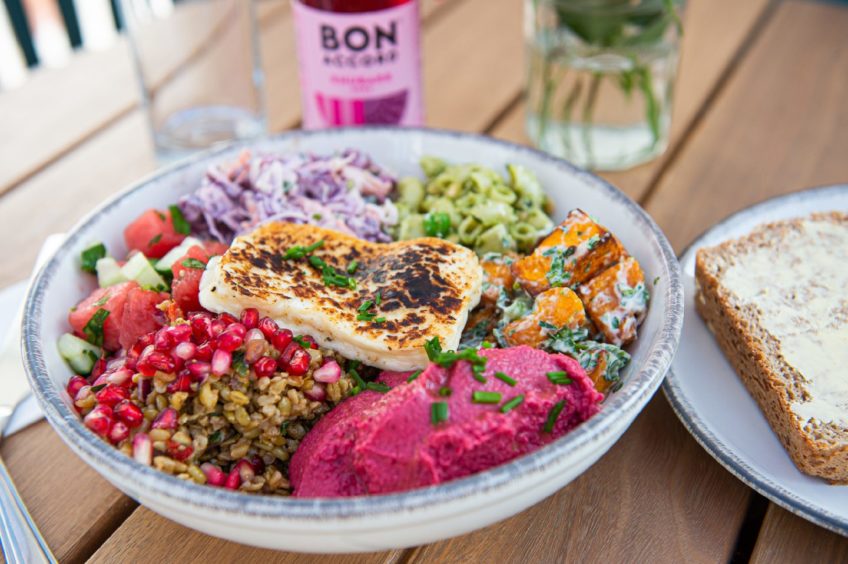 Trellis' relationship with Aberdeen business Caber Coffee forms the foundation of its drink offerings.
With simplicity in mind, Lorna adds that you won't find a mind-boggling array of teas and coffees you can't pronounce on its menu.
"We do have trained baristas, but it's all about a good quality cuppa," she explains.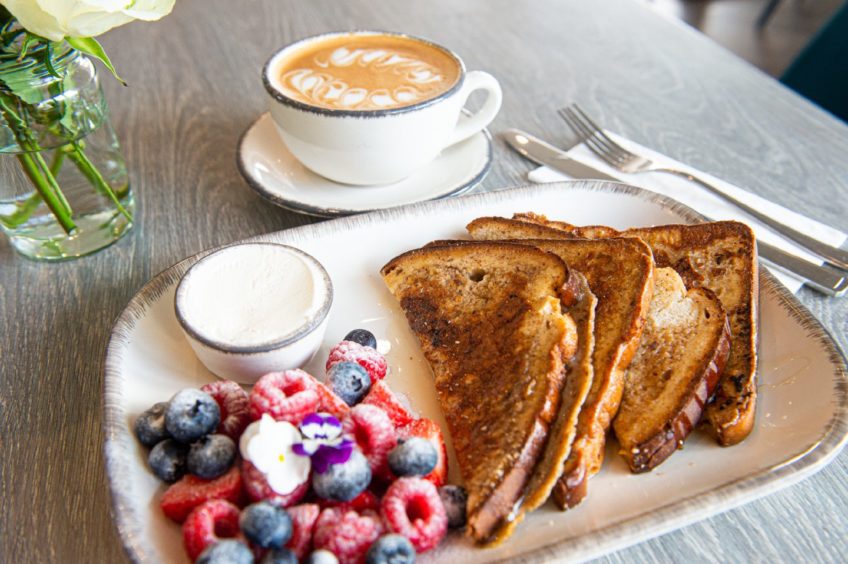 Personal touch
It's this understated approach which also feeds through into the warm and welcoming ethos of the coffee shop.
Family is at the heart of the business and Lorna tells us that her staff go "above and beyond" to provide a personal touch.
"Some of the customers that come in maybe don't see a lot of people during the day," she says.
"It's great for them to come in, have a cup of tea and a scone and a wee blether with one of the waitresses or myself and that's the highlight of their day."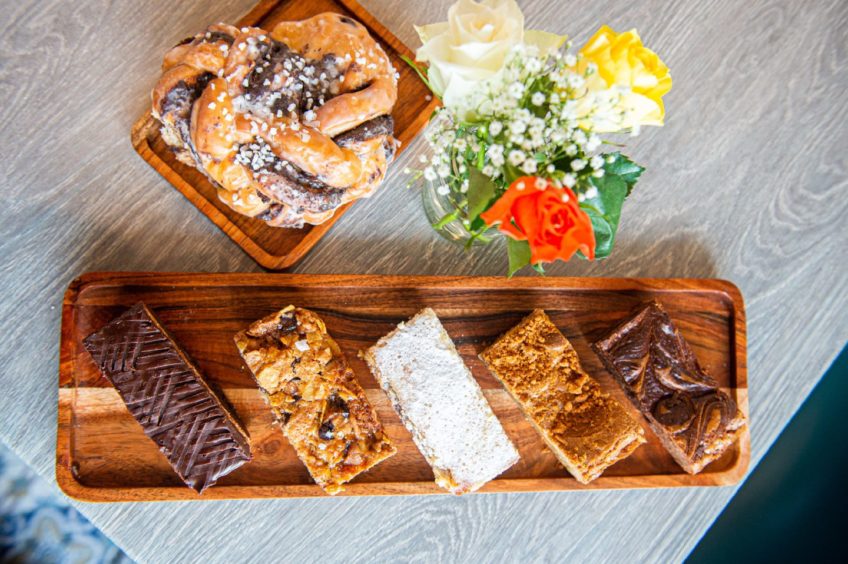 Lorna also maintains a hands-on mentality at Trellis.
Her ability to adapt is something she says that she has learned about herself since starting the business earlier this year.
"With everything in life in general over the last 12 or so months, adaptation has been important," she explains.
I can turn my hand to most things; I'm not the type of person that just sits down and watches other people do the work.
"You'll find me cleaning toilets, being in the kitchen, helping the staff, just adapting to help everybody."
She's excited about the prospect of welcoming people back to The Udny Arms in a year's time once the planned renovations are finished.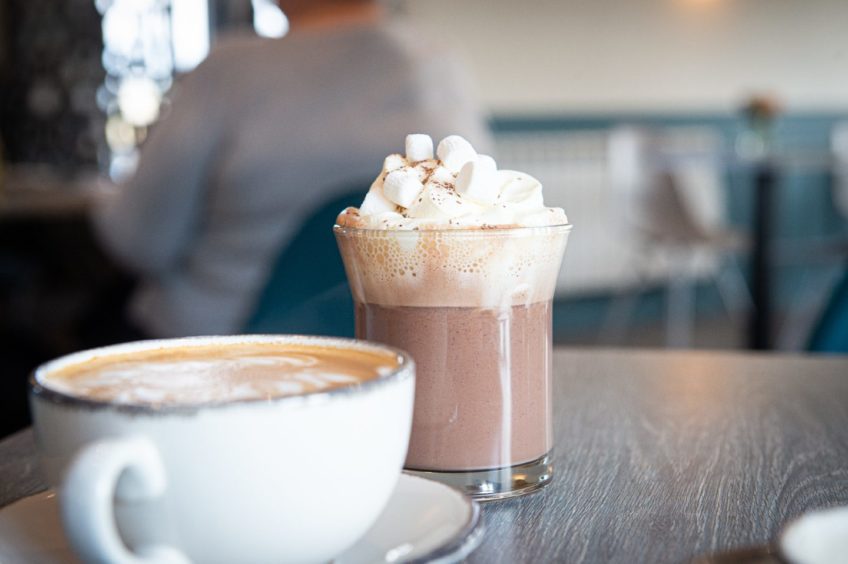 Reputation
But in the meantime, her plans to bring the community together through her coffee shop continue to thrive.
Overall, it's the customers at Trellis that Lorna relishes most about her job.
"I love our customers," says Lorna.
"Everybody's different; everyone has a story to tell.
"This time next year, we'll have a 10-bedroom hotel, family owned and with the same ethos as the coffee shop – using local suppliers with fresh ingredients and providing that personal touch as well.
"The Udny Arms had a reputation as being one of the top north-east hotels in its day.
"We're looking to bring back that reputation."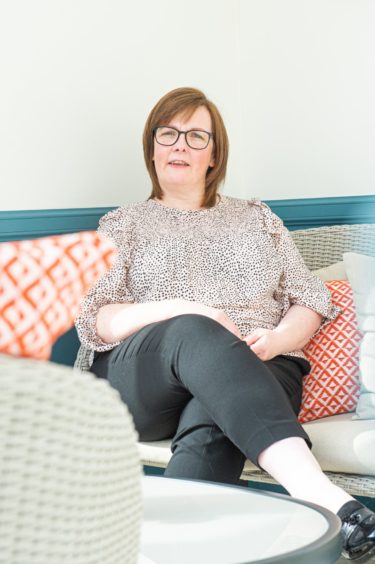 A round of questions with Lorna Younge of Trellis Coffee Shop…
Most underrated drink?
An americano coffee. Nice and simple.
If you were a drink, what would you be and why?
I'd have to be a French martini – very sweet but comes with a kick.
What's in your drinks cabinet at home?
Local gin.
Most unusual drink you've ever tried?
I think it would have to be guava juice. I tried that in Egypt, it was very refreshing.
Any secret tips of the drinks trade?
My top tip would be to listen to your customers. As simple as that.
Best food and drink pairing?
It would have to be fillet steak and red wine.
If you were stuck on a desert island, what three drinks would be there with you?
It would have to be a cup of tea, a nice cool cider and a Hendrick's gin. They'll take me through the whole day!
You have to serve your favourite superhero or celebrity a drink. Who is it and what do you serve them?
I'd serve Wonder Woman a glass of sparkly champagne since she's a classy lady.