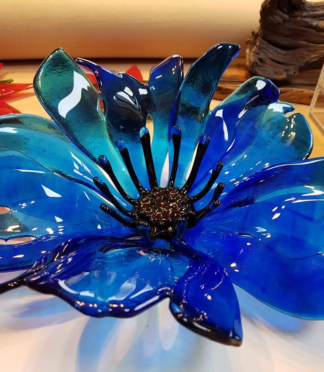 Award-winning artists, makers and designers are opening their studio doors to the public this weekend.
North East Open Studios (NEOS) will run from Saturday, showcasing the best artistic talent in the area through a diverse range of creative exhibitions.
Visitors will have the opportunity to chat to individual artists, see how they work and discuss their inspirations.
The festival was established in 2003 and has grown every year since – with nearly 320 people taking part this year.
One community group hosting an arts and crafts exhibition and presenting their work is Art in the Buchat. An array of painters, photographers, textile, wood and glass artists from the Upper Donside group will come together to display and sell their creations.
Frances Crawford, a founding member, will be showcasing a range of watercolour landscapes.
She said: "I live and work in Strathdon, where I run the art class in the Glenbuchat Hall so it is lovely to be able to exhibit locally through our community group."
Textile artist Laura Bleck, who also works as a music teacher, said she was looking forward to showing off her skills, particularly her new range of tweed footstools.
NEOS chairwoman Fiona Duckett said: "I've been excited to be part of NEOS since it started. I've seen it grow and blossom. It's a showcase for the amazingly rich and diverse artists and makers that reside in the north-east of Scotland.
"We continue to say 'we are all NEOS' as we are a co-operative of artists and craft people who get together to deliver this event."
For a full list of participants, visit https://www.northeastopenstudios.co.uk