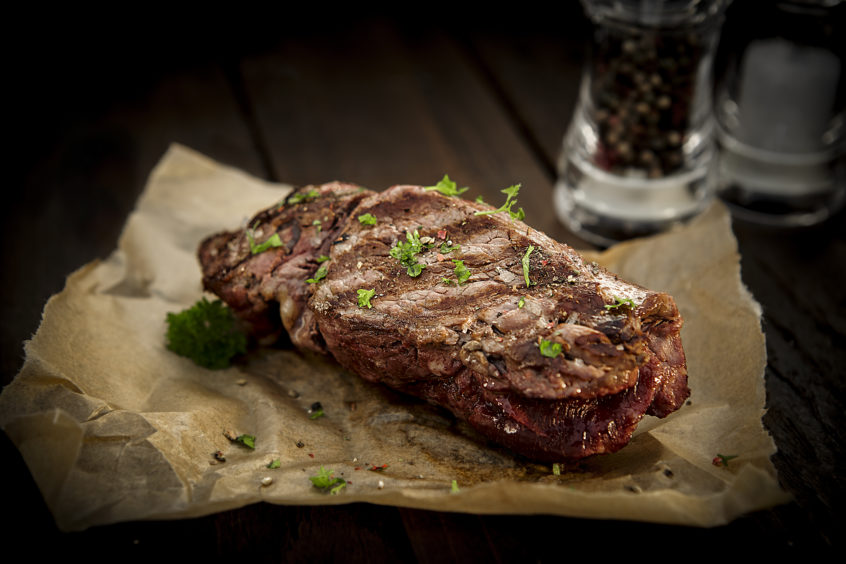 Scotland is best-known for its outstanding larder and commitment to quality, and the same goes for those wagyu farmers bringing a slice of the east to Scotland.
Described as one of the world's most luxury, prized beef qualities, wagyu, which originates from Japan, has become increasingly popular with Scottish consumers over the years.
Big on quality, the country is passionate and well-known for producing the finest red meat in the world, adhering to numerous practices to ensure only the best makes it to market.
What makes wagyu beef command the higher prices is usually associated with it is its unique marbling and finer texture, making it even more flavoursome.
Described as a "super beef" online, wagyu in Japanese translates to Japanese beef as "wa" means Japanese and "gyu" is beef.
In Japan there are four main breeds: Japanese Black, Japanese Brown, Japanese Shorthorn and Japanese Polled (an Aberdeen Angus cross), and kobe beef, one of the most sought after and highly praised meats which is a type of wagyu from the Tajima breed, and can only be reared in Hyogo, Japan.
While The Japan Meat Grading Association scores every piece of meat in the country, in the UK no such association exists, so it makes it hard to decipher which grade (from 1-10) the beef is.
One farmer who has put the product on Scottish consumers radar is Martine Chapman of Highland Wagyu. Starting the business with her husband Mohsin Altajir a decade ago, the duo have worked tirelessly to put the breed on the map.
Based near Dunblane, the 25,00 acre estate farm is the UK's largest producer of wagyu cattle.
She said: "I have around 800-900 wagyu and the rest of my 1,500 herd would be pedigree Angus. They are kept separate in different areas and the full-blood wagyu which we achieve a nine plus grading on the marbling. Its the highest outside of Japan. There's no one in the UK to grade it, but I do it myself. The crosses are between seven and nine.
"We're not commercial-based farmers, it's all about time and ensuring the animal is ready. They may visually look ready, but they only go when I think they are at their best.
"We got a nutritionist in when we first started to ensure the animals were getting the best quality feed. Our animals are usually killed around four to five years old."
Usually supplying some of the top restaurants across the UK, Martine says developing her relationships with her chef customers is one of her favourite parts of the job.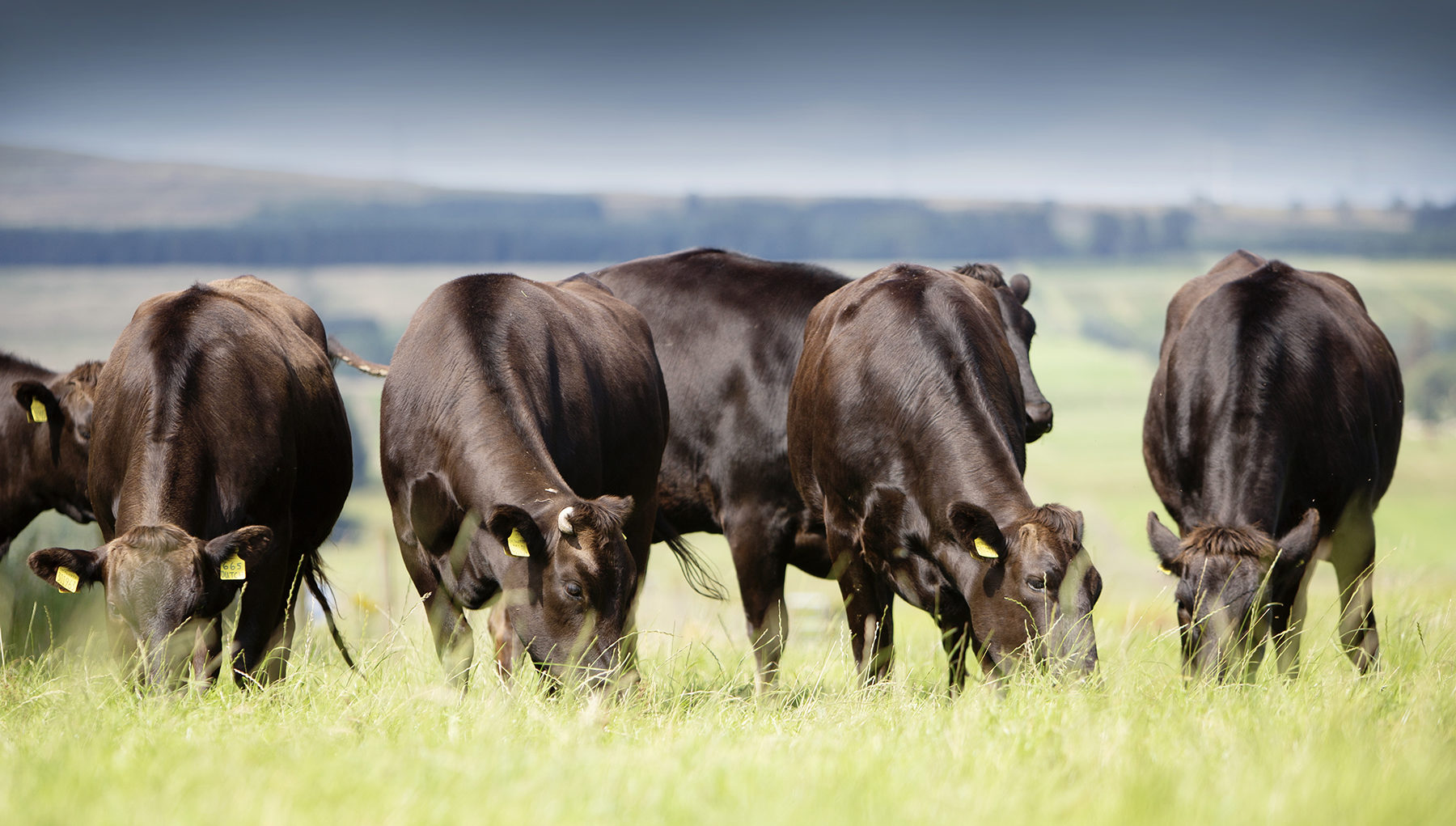 "Highland Wagyu primarily supplies chefs commercially, but we do have a retail side for private customers (the general public). I sell all sorts like whole sirloins, ribeye steaks, roasting joints, barbecue packs and more. We have customers all over, including France and Spain, however the majority stays in the UK.
"Burgers are really popular and a lot of people, because they are at home just now, are following what chefs are doing. Tom Kitchin posted a picture of a bavette steak he made and then everyone was ordering it.
"I work with some of the best chefs in the world – I have 16 Michelin starred chefs on my books which is incredible. Tom Kitchin was my first customer and he has always been really supportive, Claire Smyth who was voted one of the top female chefs in the world and Sat Bains."
Also selling genetics of its pedigree breeds to around 27 countries, Martine and her husband Mohsin have also diversified the venue's offering by opening their first restaurant, The Grill by HQ, which is five mile away from the farm.
While Scotland's First Minister Nicola Sturgeon has given restaurants the go-ahead to open with two metre distancing in place as of July 15, Martine is certain she will not be reopening the eatery any time soon.
She said: "It was my husband's idea as we wanted to showcase the produce and to show the general public it can be an affordable meat. Many people think they can't afford wagyu. It's not for the rich and famous, it should be available for the masses so we were really conscious about this when creating the dishes.
"I think we'll be focusing on next year with regards to the restaurant to be honest. The virus is still here and there's so much health and safety to consider for staff and customers alike.
"Usually on the menu customers will find a range of steaks, some expensive and some affordable, and we had burgers and tapas style with smaller bites like wag mac and cheese. We kept it simple to showcase the meat and its basically a farm to fork experience.
Looking to the future, Martine and the team will be focusing on one thing – quality.
She added: "We host agricultural tours with students from across the world but we won't be hosting public tours any time soon. The future is really all about focusing on quality. I brought my numbers down and its now very much looking at the quality of the produce we're producing. We've been doing this for 10 years now so I know what works. We also sell our full-blood wagyu to Hong Kong and it has been an incredible roller coaster to date."
In Aberdeenshire wagyu farmer Chris Leith, owner of Springwood Wagyu based near Ellon is working with a much smaller herd to ensure he supplies his customers with the best possible wagyu beef.
With a herd of 50, Chris says he can be firing out around hundreds burgers for delivery every week during the summer peak.
He said: "I've had wagyu for around 10 years. I build up the numbers quietly every year. I have around 50 pure breed. I used to have Limousin cattle but I wanted to offer something different. I came across wagyu after reading about an Australian dairy farmer using them and managed to get some embryos from America and took it from there.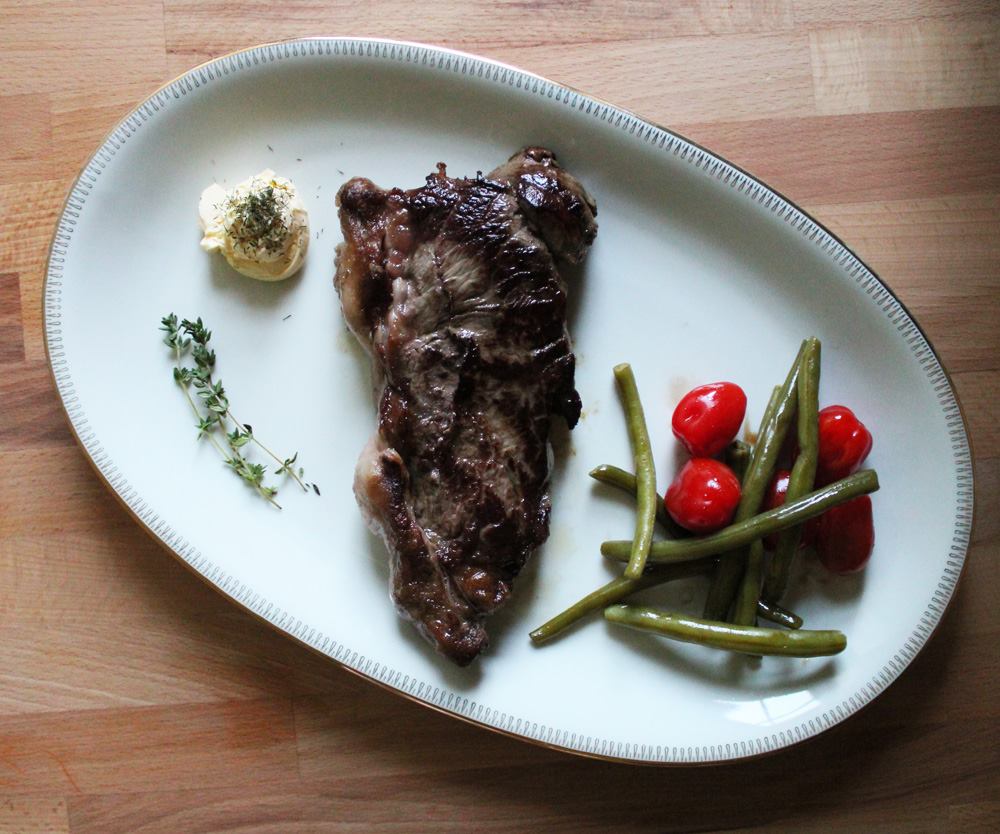 "I work with a local butcher, J&G Dossett and also use Scotbeef to process my beef. I usually offer steaks or burgers. I don't tend to do silverside or brisket, burgers is the big thing just now. In summer alone I can be putting out 400-500 burgers a week.
"Its sort of seasonal, but we're busy up until around January and then everything kicks off again in spring right through to Christmas. Most of my customers can get the products on Facebook, the J&G Dossett's, Aberdeenshire Larder and a few other delivery channels, too. My customer base is from Shetland to Pitlochry.
"People are much more educated around wagyu beef and its definitely more popular now. All the cows are grass fed and the marbling in my opinion, comes from diet and genetics. My cows are over 30 months when they go to slaughter. You really need maturity with wagyu."
Kezie Foods in Duns, near Preston, specialises in prime exotic, alternative foods from around the world. While they may import meats including alpaca, crocodile, kangaroo, reindeer and zebra meat to name a few, they also offer more common items such as chicken, beef, pork and wagyu.
Also rearing their own wagyu herd in the Scottish borders, Kezie Foods' journey with wagyu started with them importing the product, which led to them coming to the decision to breed their own.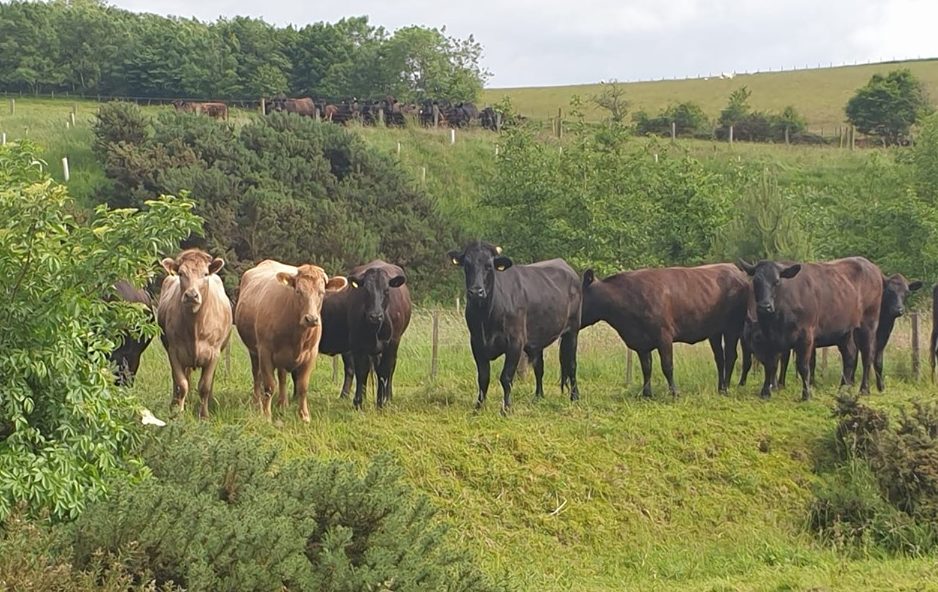 Walter Murray, managing director of the firm, said: "We've been around since the early 1990s and we specialise in alternative meats like ostrich and crocodile which we import from various places across the world. We process all of the meat here and we sell to restaurants and supermarkets, as well as online.
"We looked into wagyu around five to six years ago, more for the farm than Keize. It was very high priced for the high-end market, but the middle market we didn't think there was a great supply. We started farming them here, along with other farmers in the area. They each have their own brands but we work collectively and then they get processed at our premises and then the products are sent to supermarkets.
"There's quite a few hundred cattle that come through, but the supply is still relatively small in comparison to other meat. Our higher end cuts, which usually are most popular with restaurants, are available for home delivery and our burgers are primarily going to the main supermarkets."
With multiple herds catered for by a variety of farmers in the local area, Walter says each cattle is only processed after three years.
"There's various herds as we work with lots of people. Most people produce around 100 plus cattle each year, said Walter.
"The cattle are only processed after three years – a year after most other breeds of cattle. I think we started with smaller numbers around four years ago and now have much more.
"We used to import our wagyu until we started our own herd, so we knew the market was there. We stopped importing last year.
"The demand for wagyu rose, but not for crazy prices. It was the more moderately priced product we were looking at and while we have been supplying imported wagyu for over 10 years, we now breed our own."
Unlike Chris who sends his animals to an abattoir, Walter's team process the cattle on-site. However, he too primarily focuses on burgers and steaks when it comes to wagyu products.
He added: "We have a processing plant on site. We don't slaughter here, but we process all of the meat for the steaks and burgers. Most of our product would be for food services but because that's not really operating just now, e-commerce is where we're selling most, and to the supermarkets.
"This time of year is burgers and steaks, and in autumn it will be roasts, but because its barbecue season it is all everyone wants.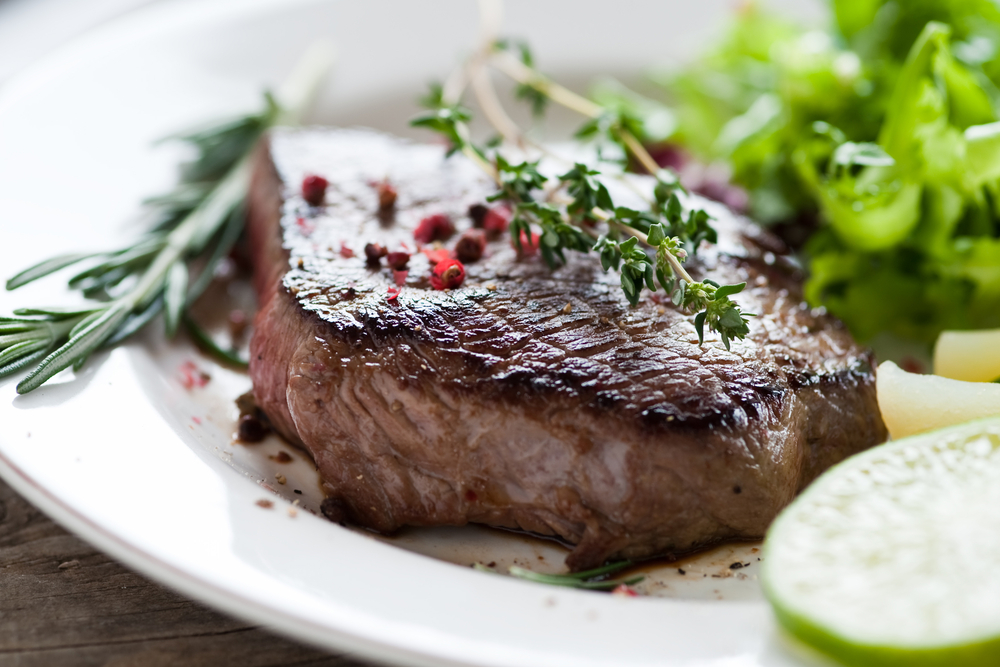 "If you're looking at very high-end wagyu, that would be a nine to 10. The marbling scale tells you how much marbled fat is within the meat – the muscular fat. If you take your kobe or wagyu beef used in Japanese cooking you want it to be high marbling, but for steak, high marbling is too much so you want it more moderate – you still want the flavour of wagyu, but not too fatty. That's why we aim for five to six for our steaks and burgers at a more moderate level.
"All the cows are grass-fed and the marbling comes from how they are bred and raised. Their diet and how long they live also play a big part.
"I think it is always going to be relatively niche as it doesn't suit everyone. We work in niche markets and we've been offering it for over 10 years and that has been consistent so it is definitely here to stay. Will it become mass market? No, I don't think it will, and I don't think it needs to either. I think it will just steadily grow."
---
More in this series…
---
Industry Insight: How Scotland's chocolatiers are thinking outside of the box
Scottish cider sales rocket as businesses learn to adapt to the new way of living