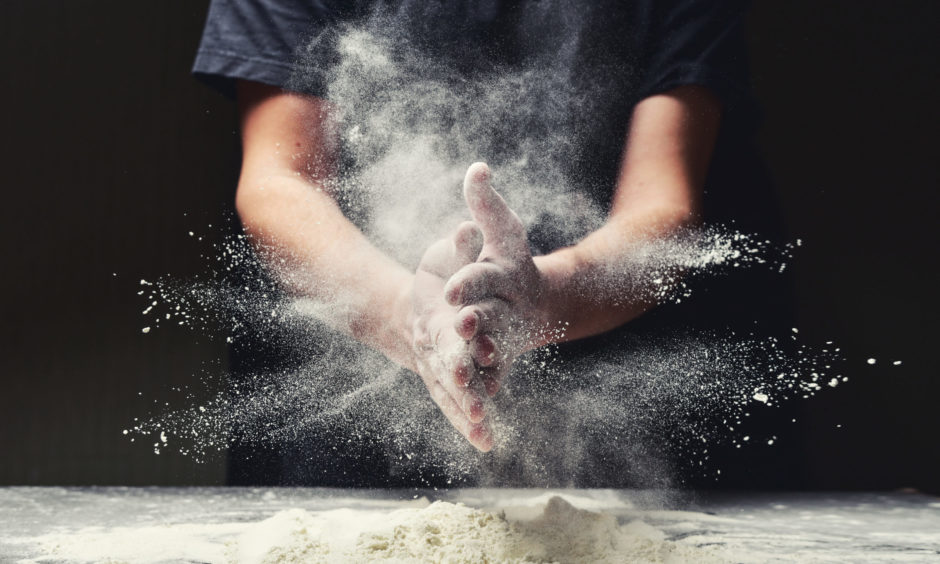 A 30-minute film is being launched this week to showcase Scotland's 'breadvolution' and some of the people bringing better bread to the most deprived and poorest communities. Rebecca Shearer catches up with one of the bakers leading the way.
A new documentary film Real Bread Bakers, which is being released on Wednesday August 12, will tell the story of the bread-making revolution happening across Scotland.
It aims to showcase the life-changing impact that real bread can have on our well-being and the artisan bakers who are aiming to make the nation healthier, one loaf at a time.
Andrew Whitley, a renowned author, campaigner, teacher and chairman of the community benefit society Bread For Good at Scotland the Bread in Anstruther, Fife, is one of the several bakers involved in the project.
He said: "The reliance on over-processed foods, of which white flour and white bread are a major component, is messing with our health on a big scale.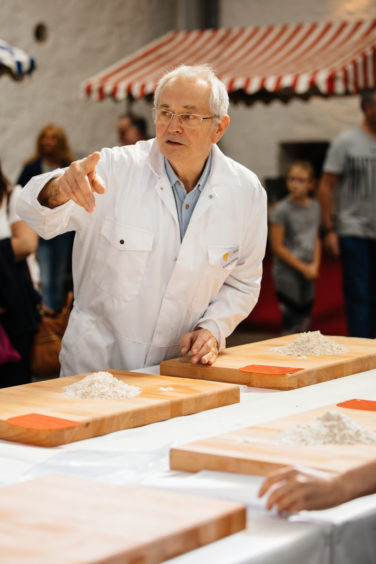 "I gave up my job at the BBC to start a bakery in the 1970s because I felt this was such an important issue and I wanted to get my hands into trying to find a solution, which, in my view, was more wholemeal bread properly fermented and preferably made with wheat that hasn't travelled halfway across the world to get here. That's what we are trying to do in Scotland the Bread.
"The film came about because Zev Robinson, the filmmaker, heard about what we were doing and wanted to make a film about it and how what we were doing linked with his broader interest in Scottish food."
Andrew and his late wife Veronica became leaders in the revival of artisan baking after Andrew started his own bakery from a small place in the middle of Cumbria. His bakery started supplying Waitrose with sourdough bread in the 1990s, then went on to include Sainsbury's and other major retailers.
"The driver to that was something that is still there – a general dissatisfaction with industrial bread and a realisation on the part of many people back in the 1990s, which hasn't really gone away, that there are some things about cheap white bread that don't agree with our digestive systems. We can see that reflected in the bigger issues that are related to our health.
"A lot of Scotland's food and drink bodies tend to promote the drink side of things – the whiskies, rums and gins – rather than the food. But this film's narrative is about Scotland's wonderful natural larder. What it's really picking up is the export trade of high-end Scotch whisky to rich foreign people and farmed salmon, owned by non-Scottish companies who aren't contributing to Scotland's economy at all.
"What Zev has been looking at is the wonderful food that you can get in Scotland and the food that everyone can and should be eating more of which is produced locally."
Part of the revival in bread making has also been the community projects involved in helping some of the most disadvantaged members of society have better access to real bread and learn, where possible, to make it for themselves.
In the film, Andrew says that this community aspect is exemplified by two very different projects.
"One is the High Rise Bakers in Glasgow's Gorbals, and the Freedom Bakery, which works with ex-prisoners in Glasgow to help them build confidence after their sentences end through making bread.
"What those two projects exemplify is our determination that the need isn't just for another niche food product or foodie gathering, it's to get more of the nutritious food, which Scotland can grow, to where it is most needed, i.e. to those people on low income who don't have the means or agency to get hold of that kind of improved food supply.
"Up until now the industry has gotten it completely wrong. Zev's film features people who get this and who are trying to do something about it on the ground and stand beside those who are currently stuck with the poor deal our food system offers.
"We can help people on the basis of food justice rather than philanthropy or food banks or anything like that."
But, as Andrew would agree, much of the problem doesn't just lie in consumer behaviour as many farmers also have their hands tied when it comes to growing good grain.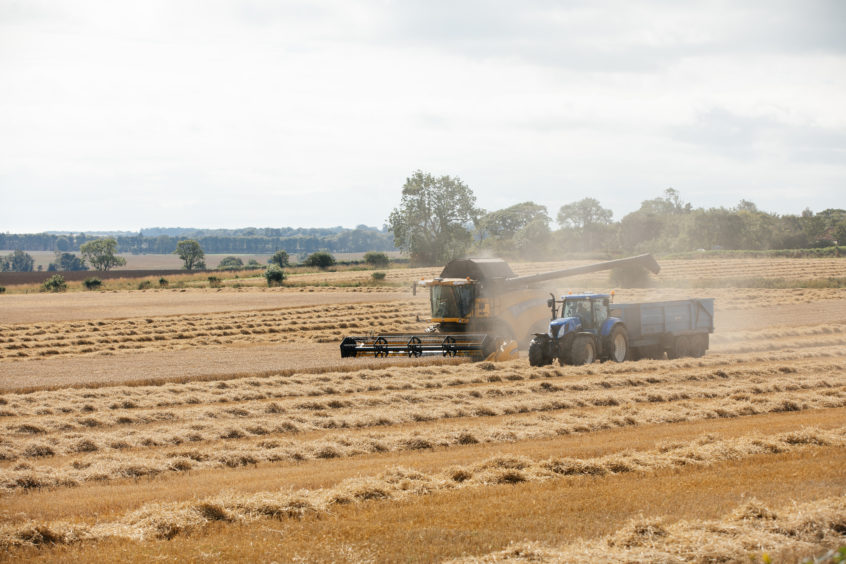 "It's about fairness throughout the system and for me that starts with the soil and how we treat it, as well as what we ask farmers to do," says Andrew.
"It includes farm incomes as much as it does incomes for consumers because farmers at the moment, particularly if they're growing wheat in Scotland, have very little freedom of movement because they have to grow enormous yields using vast machinery and input of chemicals and so on.
"Vast yields of wheat that aren't even going into making bread at all as it goes to make things like alcohol or oil for cars. This really is an appalling misuse of our environment which needs to be changed otherwise we will fail to reduce carbon emissions and spoil the diversity of our country."
Despite the film only focusing on Scotland's central belt, there are many similar bakeries, aimed at bringing real bread to their local communities dotted throughout the country.
Andrew says: "There are interesting little projects appearing all over the country, one example of these is in Strathpeffer, north of Inverness, where some people have taken over a little artisan bakery and they've been trying to bake for their local community.
"Unfortunately these small projects aren't highlighted in any official statistics and a lot of the bread baking comes from the big companies.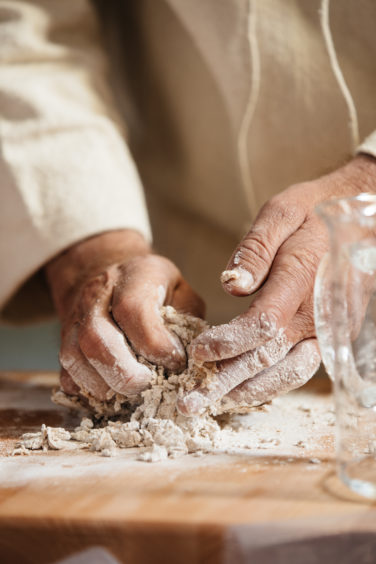 "Rather than having this monoculture of 'you can only get bread from the supermarket' we've now got all of these diverse formats of people baking bread for their communities, nano bakeries and successful boutique bakeries in populous towns and everything in between.
"It's wonderful as it means the control is dispersed throughout the community rather than by the decision-makers at Warburtons or the supermarkets."
But, just how have we as a nation found ourselves in this situation? Andrew reckons much of Britain's industrial past is to blame.
"It's a direct product of our early adoption of industrialisation. People were moved off the land into tenements that didn't always have the means of making their own food, so they had to go out and buy bread. The bread that is there is actually made with refined white flour and some additives, such as chalk and bone ashes etc.
"The cost of bread was vital for the owners of factories and the industrialists to keep the price of it down so that they didn't have to pay high wages to people. We've been stuck with the inequality and exploitation of that system which has enabled many of the mass-market producers to wipe out competition from the more local bakers.
"One of the things about supermarkets being dominant in the supply of our food and our bread, is that decisions made by the supermarket buyers were pre-empting the decisions being made by consumers.
"When the economic crash came in 2009, the supermarket buyers said, 'hey if there's going to be a recession, we better reduce the number of organic lines we have in our shop because people wouldn't have the money'. That only happened in the UK, where consumer choices were pre-empted, but in the rest of the European Union, organic sales continued to rise, even as conventional food sales began to drop.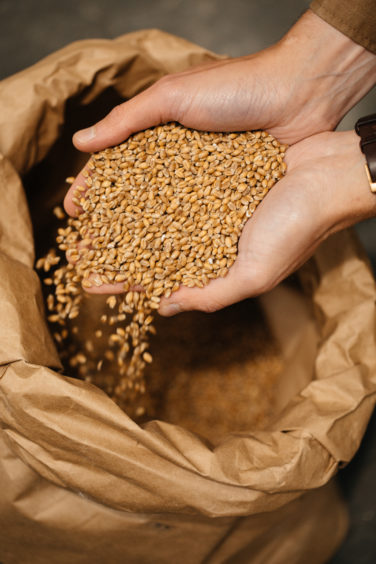 "So there's much evidence to suggest that people would've bought more organic from the supermarkets had it been an option. The buyers took it off the shelves before people were even able to express that demand.
"That's why we need many more shorter, more localised, supply chains, so that no one person can make a massive decision which ends up disempowering large numbers of consumers."
Artisan bread is still a pricey option for many who look instead to longer-lasting, cheaper loaves bought in the supermarket. But is there any way of identifying which of the lower-cost breads are better for us?
"Look at the label in the supermarket and if it's got anything other than flour, salt and water in it, you can be sure it's not real bread," Andrew says.
"One of the most shocking things about industrial bread is that they add extra gluten and then deceive the public as they don't say 'with added gluten' they just call it 'wheat protein'. I didn't know this until I'd been baking for quite a while.
"If we had any proper policing of these sorts of complaints in Scotland then these kinds of companies would be prosecuted, but they are deliberately designed to deceive the public.
"But everything is heading in the right direction in terms of a need for all these changes in the way we live our lives, run our food system, affordability and taking care of our planet as well."
A screening and a panel discussion ahead of the film's release will be taking place via Zoom on Wednesday at 7pm, for which you can buy tickets here. The panel discussion will be moderated by Zev Robinson and will feature Andrew Whitley, Catriona Milligan and Marie McCormack from High Rise Bakers and Matt Fountain from Freedom Bakery.