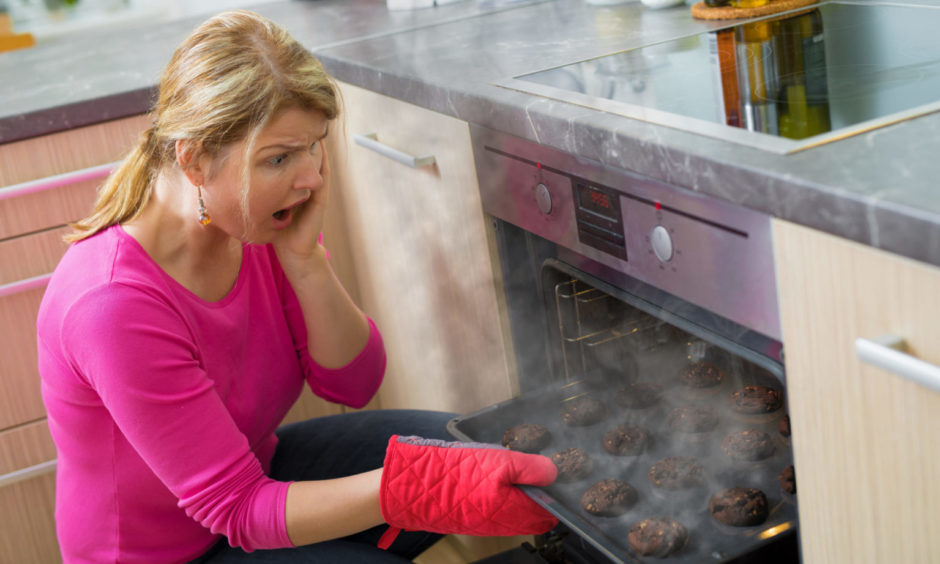 There is nothing worse when you have been looking forward to a meal than being served up something sub-standard. Research has revealed the number of food fails UK residents contend with every year. We examine how not to be a calamity in the kitchen.
A nationwide study has revealed the average Brit endures a staggering 60 disappointing meals every year, with 22% admitting a bad meal puts them in a foul mood and 56% going so far as to say that food fails can ruin their day entirely.
According to the survey, commissioned by dairy-free butter maker Flora Plant, burnt toast is the single most disappointing thing you can be served (40%), followed by overcooked veg (36%) and a steak which has been cooked for longer than you asked (34%).
A stale baguette (32%), lumpy mashed potato (26%) and roast potatoes which did not crisp up (25%) also made the list of gut-churning food fails.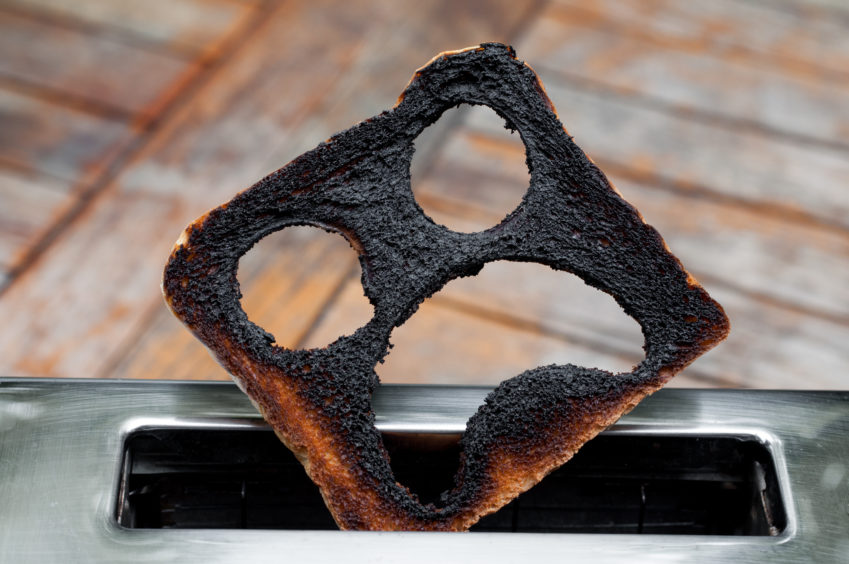 Traditional
When it comes to what makes for a disappointing meal, almost half (44%) said when meat or dairy products are removed from a traditional dish, it never tastes as good as the original.
So, it is no wonder that half of the nation (49%) would not be keen to try and bake with vegan substitutes, with 43% believing the result would always be disappointing.
Catherine Lloyd, marketing director UK&I, Flora Plant, said: "We're clearly a nation of foodies who take mealtimes very seriously – we can't stand disappointing food and favour dishes which leave us feeling satisfied. And with so many of us hesitant about using dairy and meat alternatives, it's no surprise that most Brits aren't as confident about the results of plant-based cooking – but that doesn't have to be the case."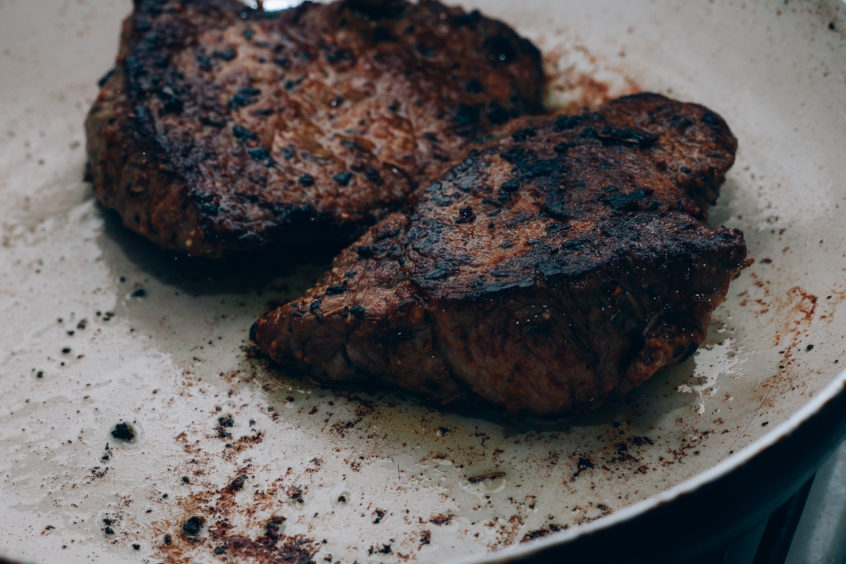 Some 45% of those surveyed said they know someone who is such an appalling cook they will avoid dinner at their house at all costs, with 16% admitting this person is their mother-in-law.
Four in 10 (42%) Brits have also lied about not being available for dinner once they found out the host was cooking something they hated.
However, a more polite 29% of the nation frequently force down unappetising food to avoid causing upset.
And some 30% also feel that vegan dishes taste too bland, so it is no surprise that we struggle when trying to be meat free when eating out.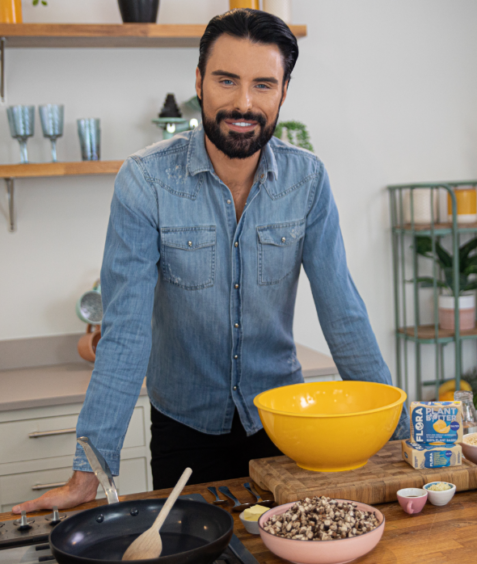 Rich aroma
Rylan Clark-Neal, who is working with Flora Plant to host online cookery series 'I Plant Believe It', added: "We all know how disappointing it is to be faced with a boring or bland meal – and the extreme excuses we'll use to escape having to eat it. Taste is obviously a huge factor in deciding whether a meal is satisfying or not."
When it comes to what makes a meal really satisfying, the majority of the nation like a dish to have a rich aroma (47%), a creamy, buttery flavour (39%), and contain rich ingredients like butter, cheese, and cream (39%).
Reasons for not cooking more plant-based dishes include loving meat and fish too much to give it up (48%), enjoying the taste of dairy products too much (43%) and not knowing enough plant-based recipes or meal ideas (20%).
Despite the rise in plant-based cooking during lockdown, 20% say they do not know enough about vegan cooking, having always used meat products, and 15% admit they do not feel plant-based ingredients would perform as well in dishes.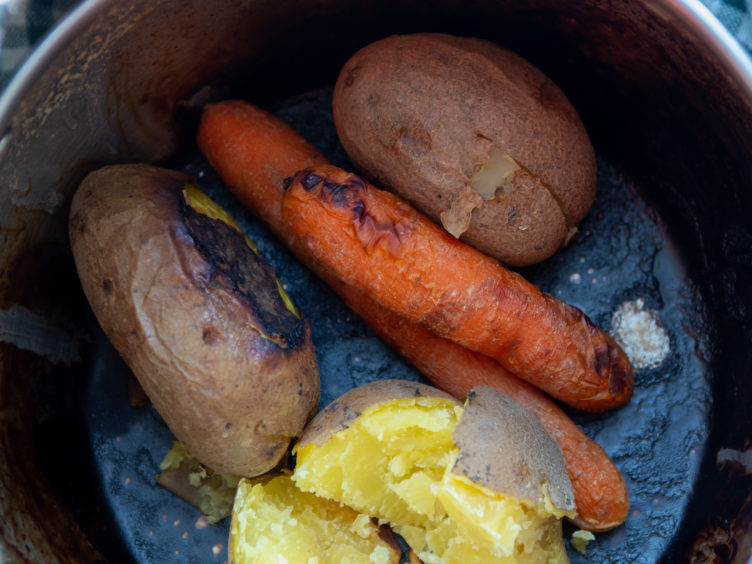 ---
Avoid those dining disasters
Burnt toast: Check the settings on your toaster and follow a simple guide of a medium setting for white and brown bread, low for gluten-free bread and high for muffins and crumpets. If you own a toaster with a timer the optimum time is said to be 216 seconds for the perfect piece of toast, but many of these types of toasters have built in settings for different shades of bread.
Handy tip – Quickly cook frozen hash browns in your toaster by heating them twice on medium to high.
Overcooked vegetables: Try and have all your veg the same size, particularly if it is harder veg like carrots and potatoes. Each should be cooked until they slide off a sharp knife or in the case of broccoli, for instance, the stalk takes the knife with a little resistance. Steaming your vegetables in the microwave for a few minutes is a great way of cooking veg. Just add a little water and seasoning to a microwaveable dish and cover.
Handy tip – If you're entertaining and want to get ahead of the game, cook your vegetables and then submerge in iced water which halts the cooking process. Then simply cook briefly in boiling water when you're ready to serve. This process will also preserve the colour in your vegetables.
Rubbery steak: Even if you like your steak well done, it doesn't have to have the texture of a piece of leather. For a steak just over 2cm thick, follow the simple guide of 2 mins on each side for rare, 3-4 mins on each side for medium rare, 4-6 mins for medium and 6-8 minutes for well done.
Handy tip – Have a plate warming in the oven on your pot warming setting and place your cooked steak on the plate to rest for a few minutes after cooking. This allows the juices to redistribute after the harsh cooking process and will leave you with a delicious tender piece of meat.