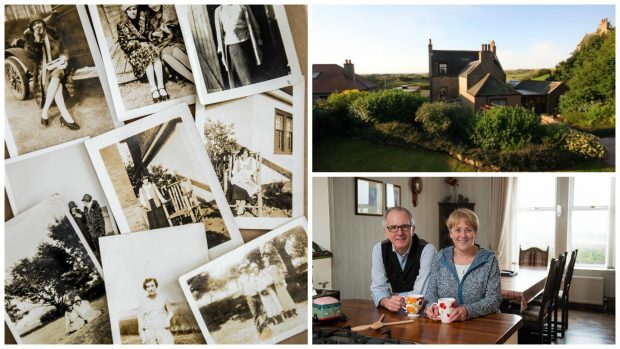 It's not every day that you find yourself cooking dinner in what was previously a banking hall, before taking in the stunning views of Cruden Bay.
Gordon and Alison MacKay have soaked up the history of Bank House on Aulton Road for the past 27 years, and are now looking for the right owners to take on their very special family home.
With five bedrooms, sympathetic renovations and breathtaking views of the North Sea, Bank House has plenty to offer.
It is perhaps its fascinating past which truly makes Bank House, however, and remarkable memorabilia found over the years will be passed on to the next owner.
Gordon and Alison have seen their three boys, Ewan, Allan and Greg, fly the nest and now their three grandchildren tear about Bank House.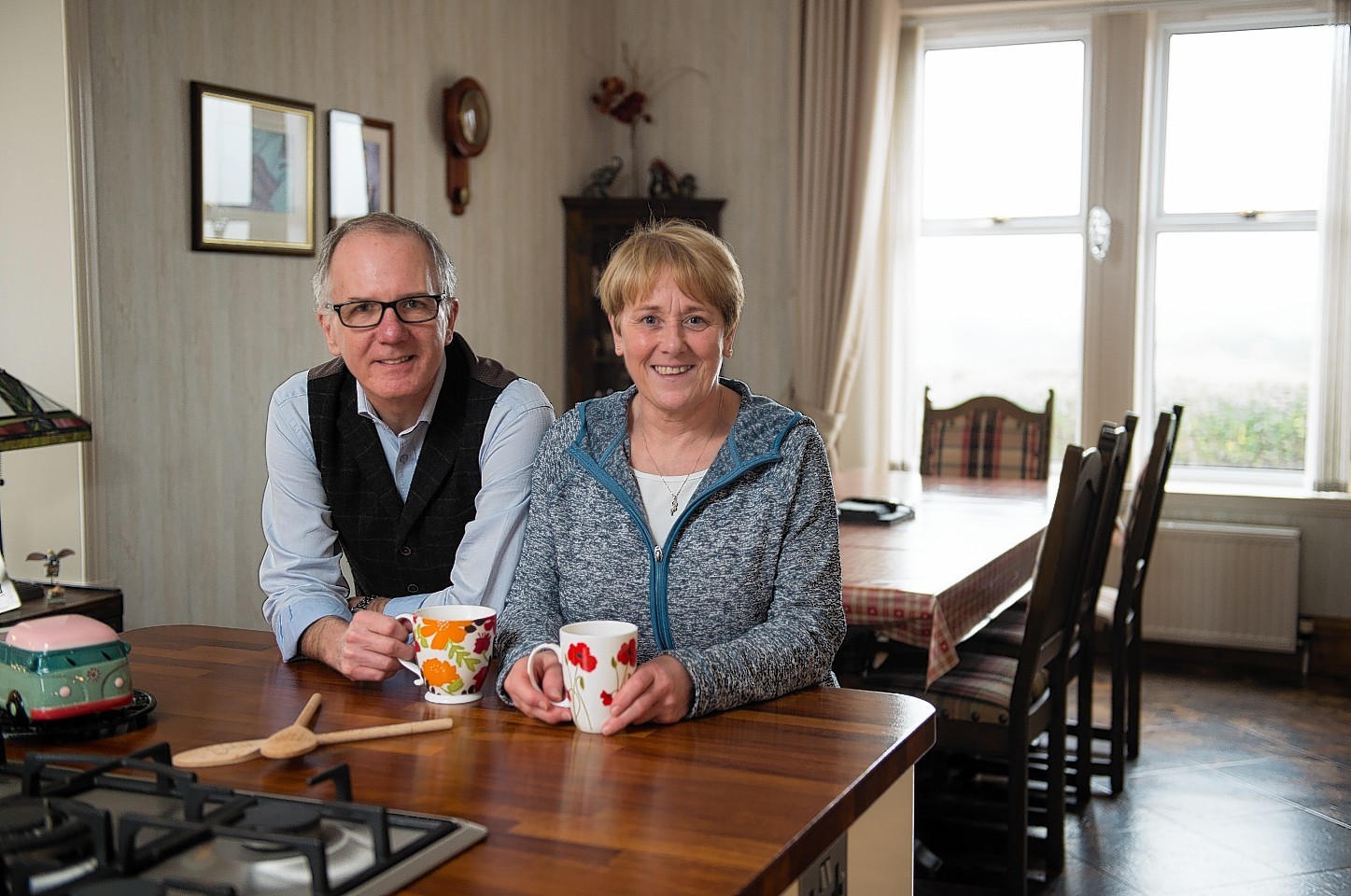 "I can't really explain how special Bank House is to our family and our grandchildren are gutted that we are selling it," said Gordon, who works in property.
"We're getting older and it seems the right time to bow out and let someone else enjoy it, but we want to find the right people who will appreciate Bank House as much as we do.
"Long before Bank House came up for sale, we had our eye on it, we used to go past on dog walks and dream about buying it.
"When it was still a bank, our boys opened their very first bank accounts in what is now our kitchen.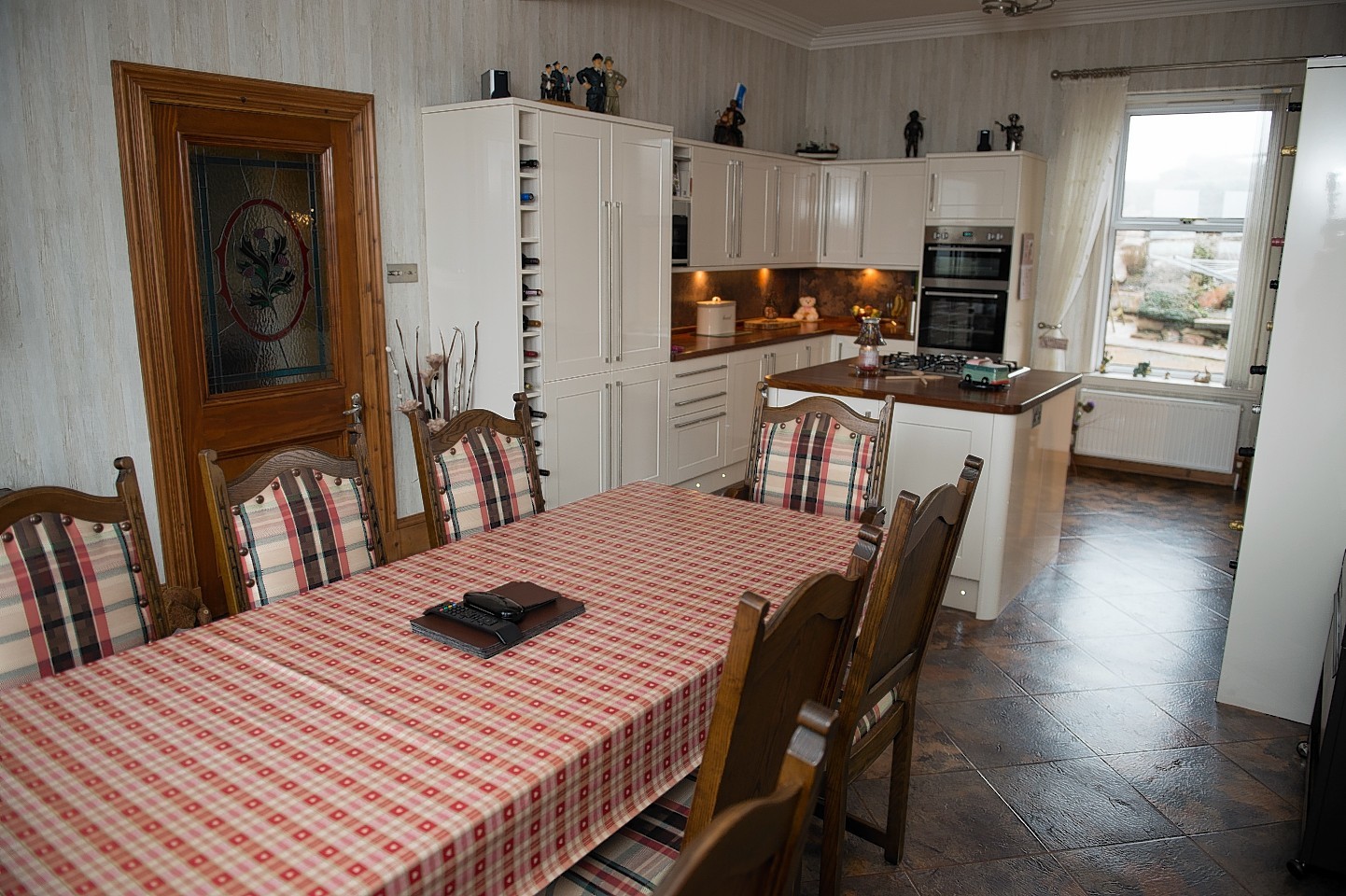 "When Bank House eventually came up for sale, the bank contacted us before it even went on the market and we negotiated a price.
"One half was the banking hall and the rest was where the bank manager and his family lived; there was a lot of renovation work needed but we really wanted to keep the character.
"We bought in the September and moved in just before Christmas."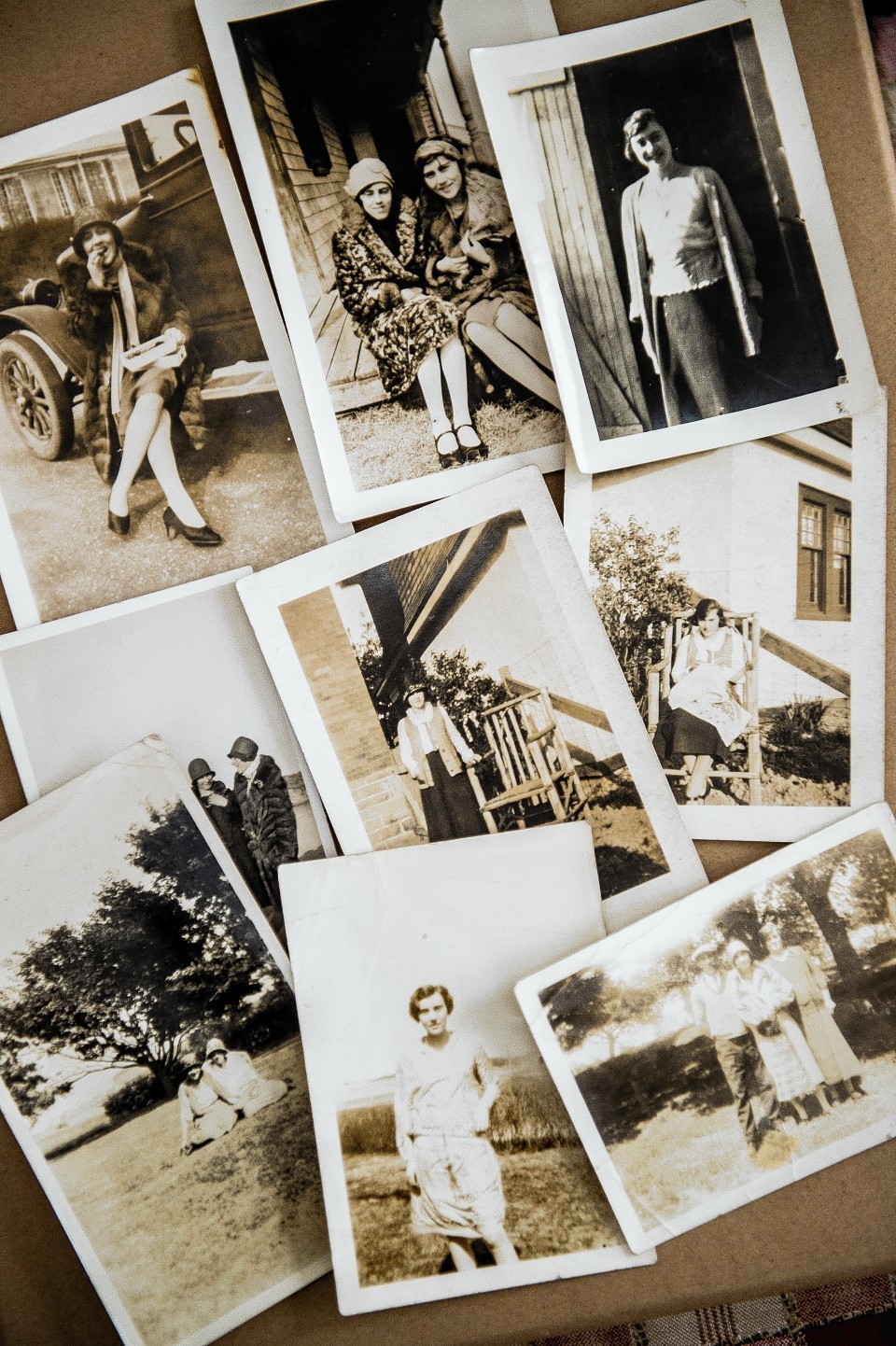 The fabulous dining kitchen was once filled with customers but is now at the heart of the home.
Cream units, a central island and modern appliances make this any cook's dream, and there are beautiful views over Cruden Bay Golf Course.
You'll be able to chat to guests as you cook and this is the perfect room for a dinner party.
"We love this room, we chat away whilst dinner is cooking and it suits our lifestyle perfectly."
The lounge is filled with light and would make for a more informal room for entertaining.
A conservatory allows you to make the most of the views, however, especially in the summer.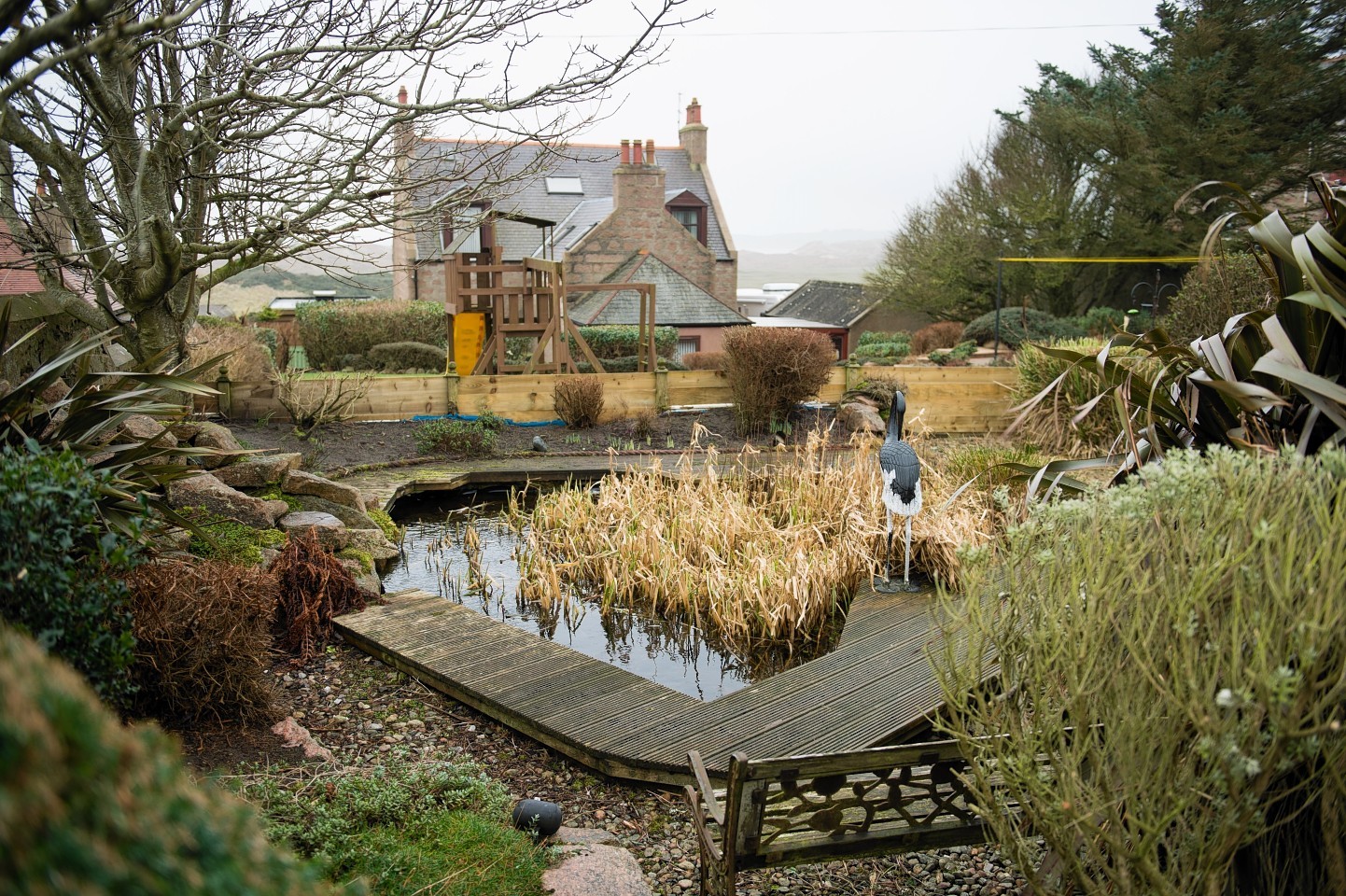 "We call it the sitootarie, we never get bored of sitting in there," said Gordon.
"Whether the sea is perfectly still or it's blowing a gale – it's brilliant to watch.
"We can often see the storms coming, it's quite addictive to watch the weather rolling in."
Completing the downstairs accommodation is a utility room, study, and toilet.
Upstairs the five bedrooms all have beautiful sloping ceilings.
The master bedroom is en-suite but there is also a further shower room.
The fully floored loft is where Gordon made his greatest discovery, however.
"We found wads of cashed cheques from the 1800s," said Gordon.
"The bank was built as the Port Erroll Bank in 1889 and there were cheques for about £800.
"Their value today would be equivalent to thousands which is pretty remarkable.
"We've framed some of them because we feel they are part of the house.
"Our most amazing find, however, was a box of love letters that we found in a shoe box under the floorboards.
"The letters were written from a local girl to the bank manager's son.
"Their whole relationship plays out in these letters; they became secretly engaged before the girl moved to Canada with her family.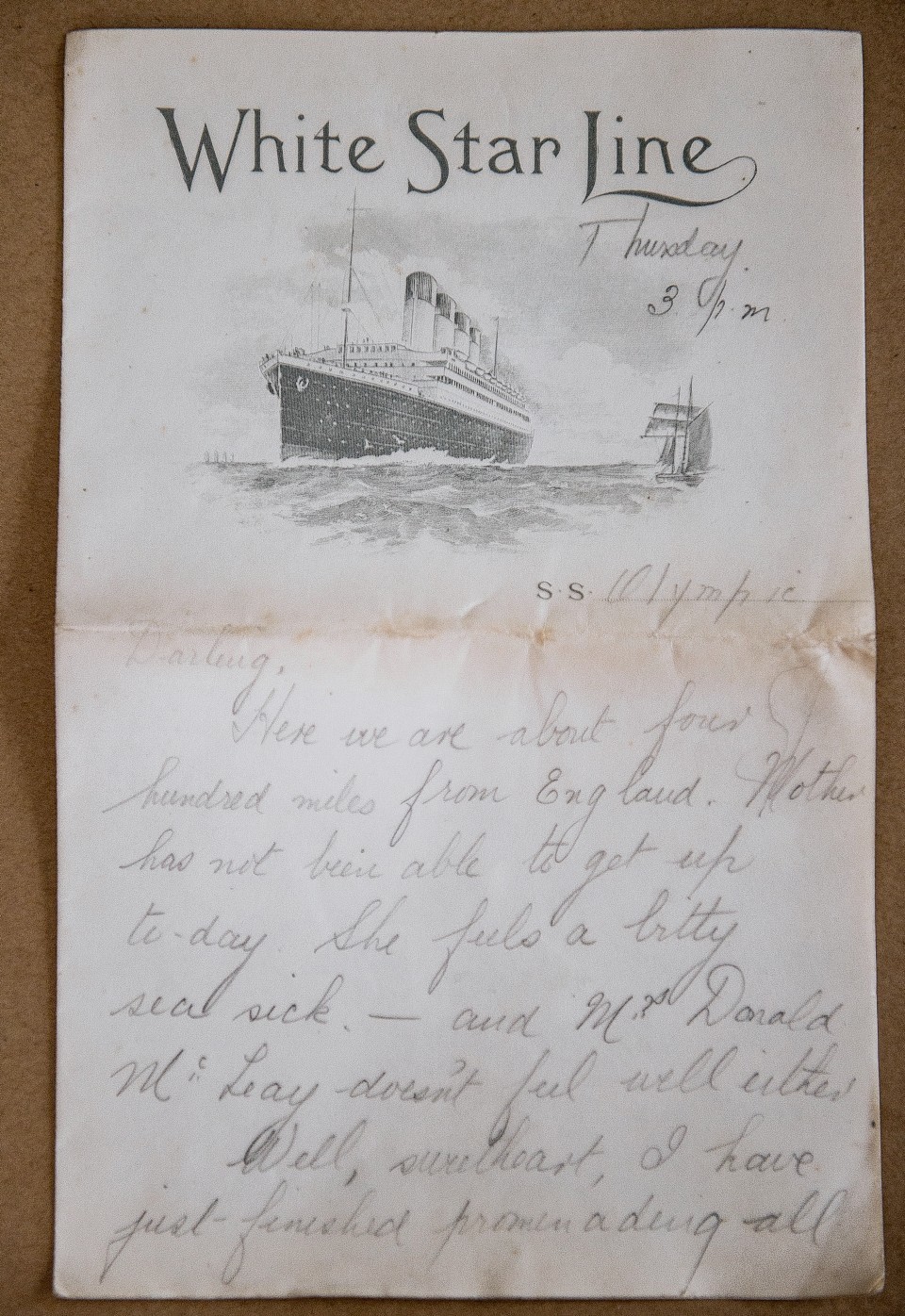 "She only wore her engagement ring on a Sunday because she could hide it with her glove at church.
"We've never been able to find out if the pair were reunited and finally married, but we like to think they stayed together.
"The letters were dated from 1928.
"We're not sure, but we think we'll be leaving the letters behind, they belong to the house and its past."
Bank House also has beautiful gardens and the rear garden has been turned into a private paradise.
There is a pond and a wide array of mature plants, alongside outhouses and garden sheds.
The driveway to the front of the property provides extensive parking alongside a garage.
"Our grandchildren love playing in the garden, we've even done a little play area for them," said Gordon.
"We've loved living in Cruden Bay, you just can't beat the views or the community.
"We are so sad to leave but we'll stay until we find the right owners.
"Bank House deserves people who will love it here as much as we have."
Offers should be made over £380,000. Contact Masson Glennie on 01779 474271.