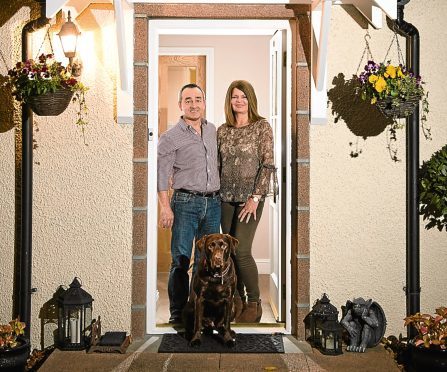 It's fair to say that Maureen and Harry Jarvis lead incredibly busy lives, from raising their two children to holding down high-flying careers.
Maureen is a former regional business manager for brands such as Topshop and New Look while Harry is a technical director, but they've still found the time to create a stunning home at two West Park Steading.
The five-bedroom conversion on the outskirts of the lovely hamlet of Drumoak has been their base for the last seven years, after Maureen opted for a complete career change and opened up Harmony Florist in nearby Banchory.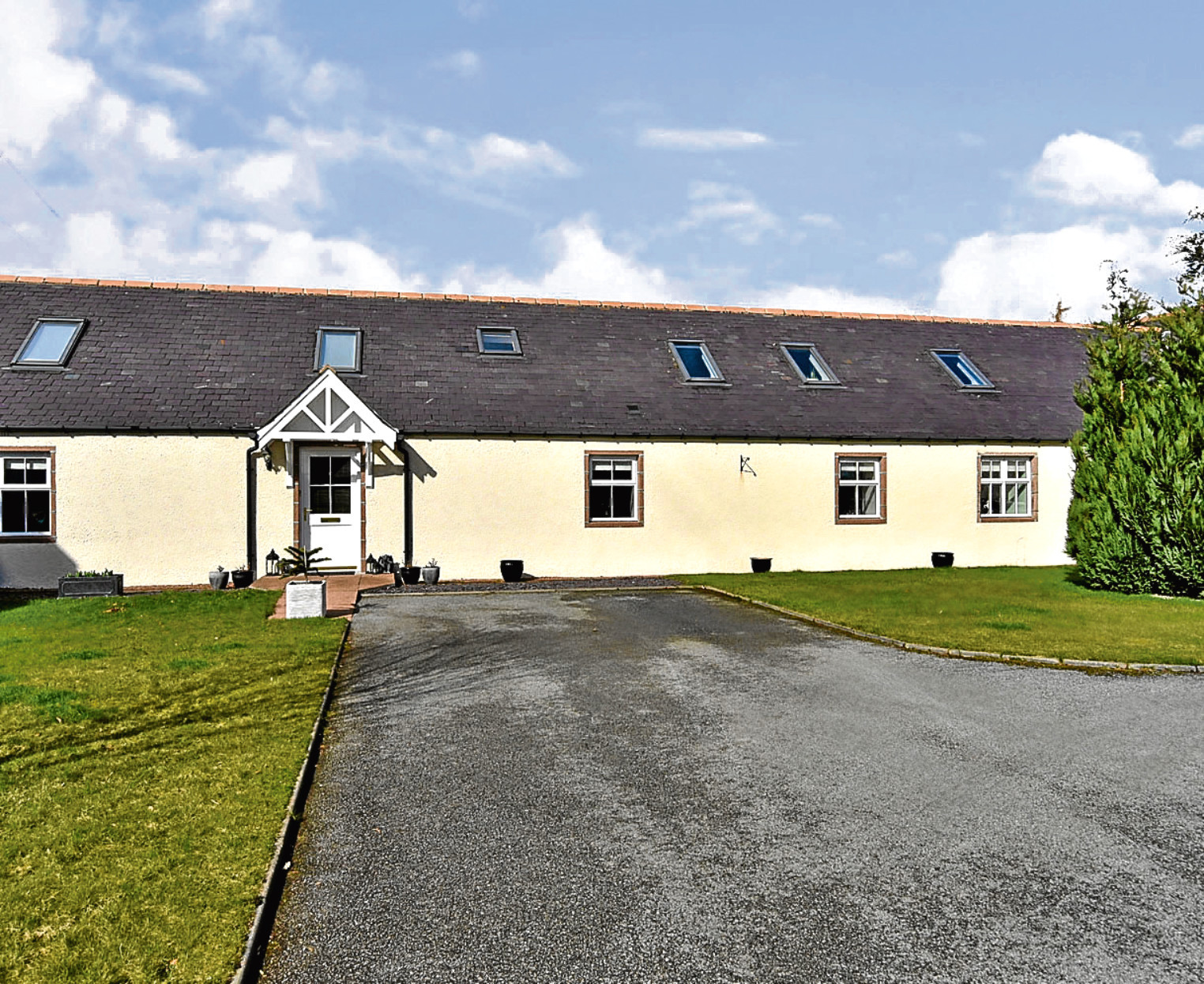 From working flat out six days a week, she is now preparing for a slower pace of life as a "domestic engineer" and Harry can't wait for his wife to finally put her feet up in retirement.
The pair are hoping to move further out to the countryside, but credit the property with giving them a love of rural life.
They'll be sad to leave behind the close-knit community having never struggled to fill their social calendar with local events, while Dexter the labrador will miss his daily walks along the Deeside Way.
The house was very much a blank canvas when Maureen and Harry arrived, but thanks to both their vision, teamwork and creativity with interior design it now boasts tasteful character not to mention endless entertaining options.
Indeed Christmas is normally a busy affair with the whole extended family gathered round the table in the gorgeous dining kitchen, but Maureen wouldn't have it any other way.
"It was a lifelong dream of mine to open up a florists but in recent years I haven't been able to spend nearly as much time in the kitchen as I'd like," said Maureen.
"The business has kept me incredibly busy but Harry is also a very good cook, and when it comes to Christmas everyone pitches in with making a course.
"When this place came on the market we fell in love with the location, it's semi rural and we've decided to take the plunge and move further into the countryside having enjoyed the peace on offer here.
"We have loved the lifestyle which the steading has offered us, and saw the potential from the moment we walked in."
Maureen and Harry admit they were confronted by magnolia walls and little character when they first arrived, but have transformed the place into a trendy family home.
From carpeting the hallways to subtle use of colour, each room has its very own feel and there are even surprises in store.
The kitchen boasts integrated appliances and plenty of dining space, whilst Dexter can shake off in the utility room after a muddy walk.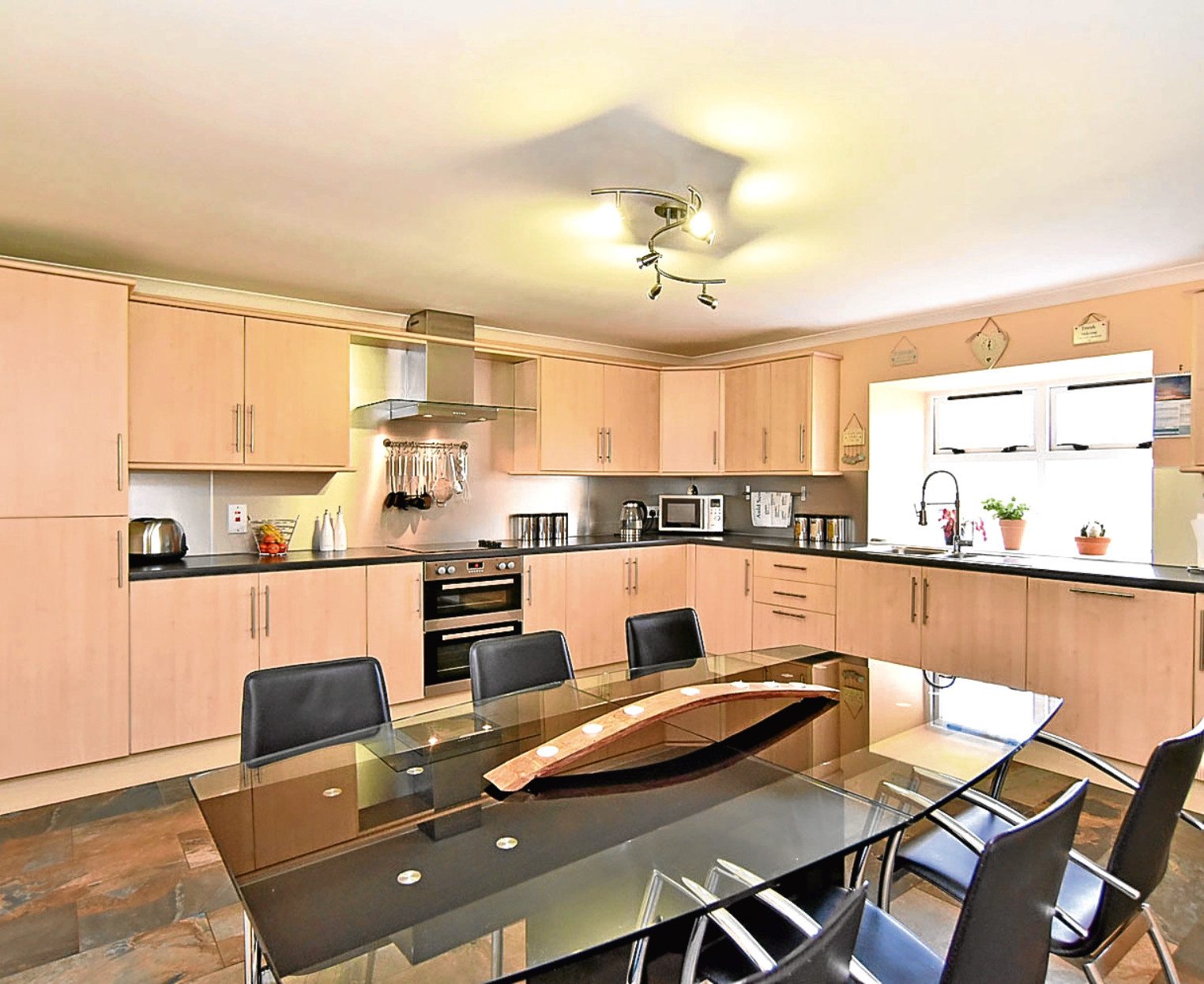 The lounge is the perfect room to relax in come winter after Maureen and Harry installed a wood burning stove for that extra cosy feel and Amtico flooring completes the look.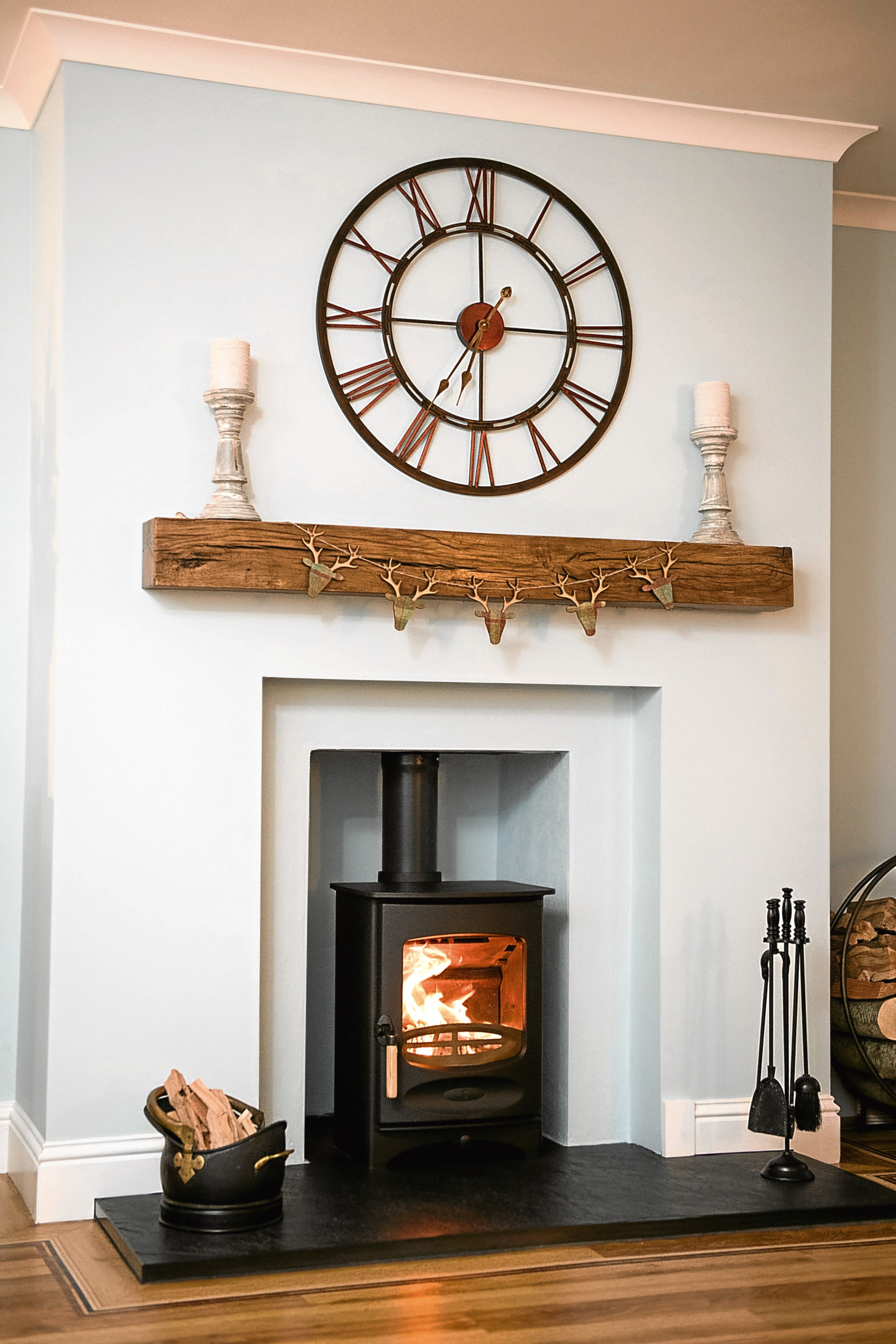 The en-suite master bedroom can be found downstairs, and it's fair to say you'll never struggle for wardrobe space.
"I love the walk in wardrobe although I've slowly encroached on Harry's designated half," said Maureen.
The en suite is particularly spacious with walk-in shower and a skylight adding to the sense of depth.
"The family bathroom is right next door and while it was Harry who wanted a jacuzzi bath, I seem to be the one who uses it the most," she added.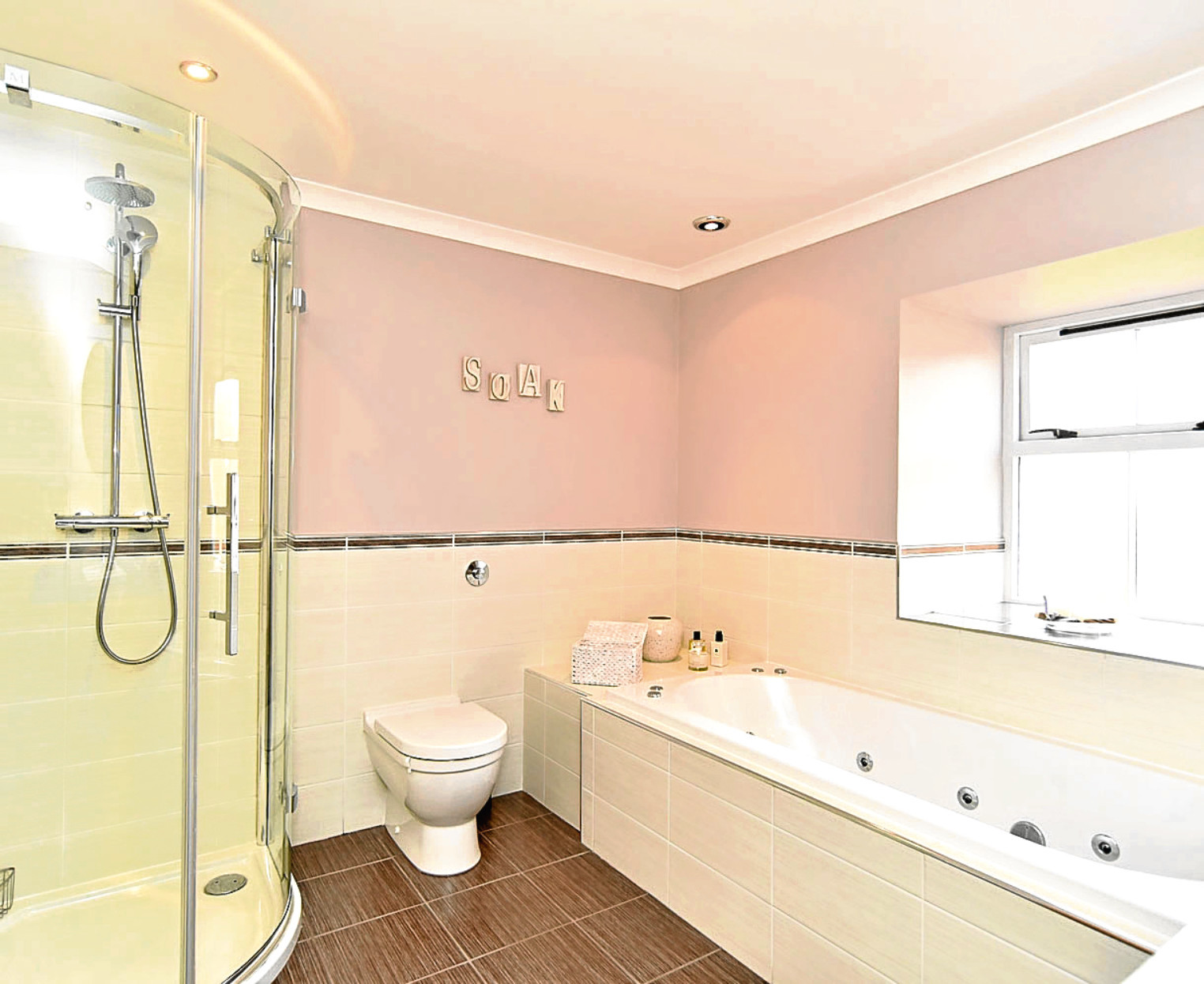 "Although we have neighbours you wouldn't actually know they're here as the house always seems calm and peaceful, particularly at night."
There is a further bedroom which offers lovely countryside views and a single bedroom which is currently in use as a study.
The layout of the house can be adapted to family life but also means guests can enjoy privacy, and there are two staircases at either end of the house which lead to all upper floor accommodation.
Further entertaining space can be found on the first floor, and the family room is a real gem which many house hunters will fall in love with.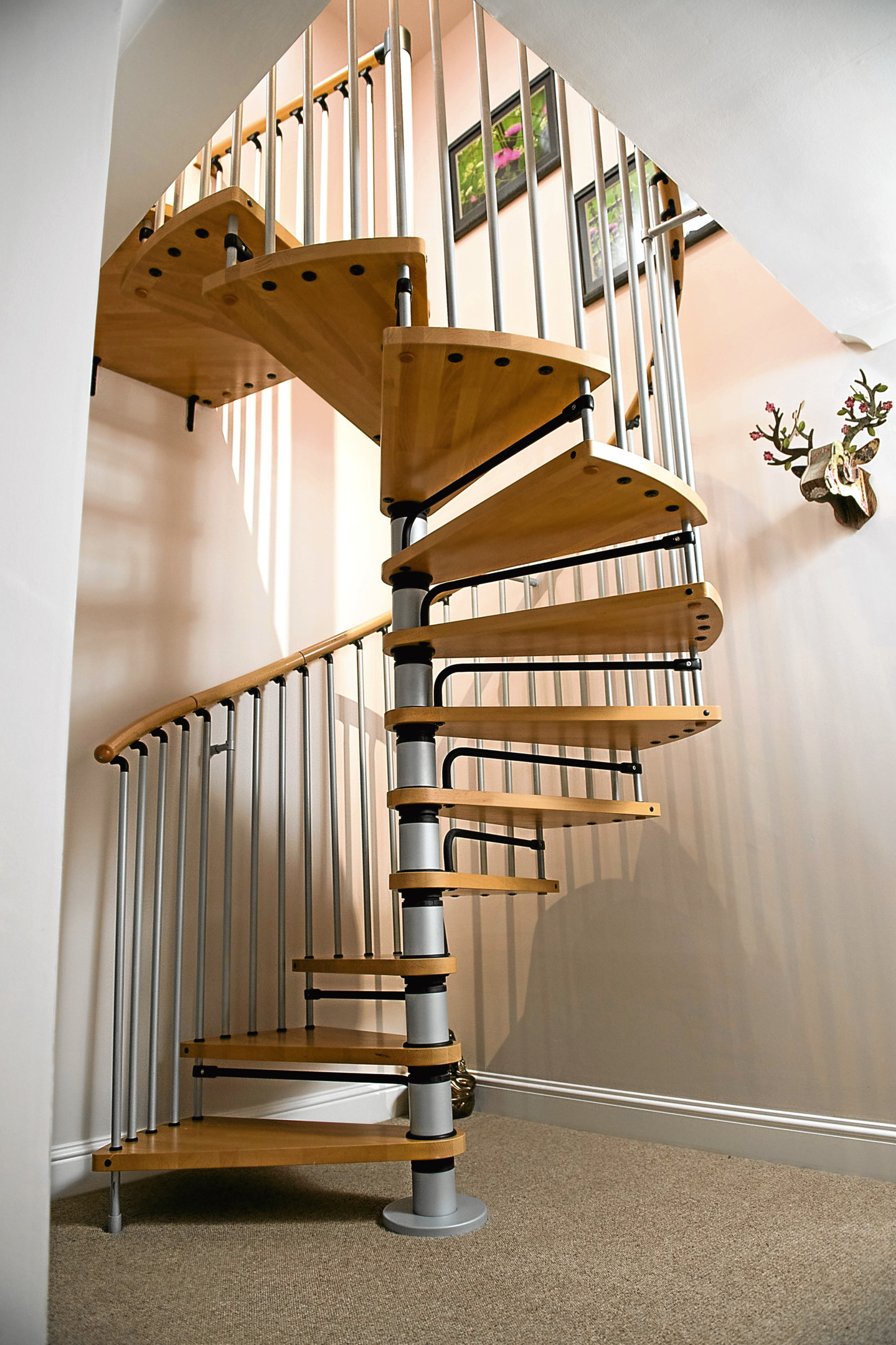 With stunning views of open countryside, Maureen has created a stylish space with soft grey tones and Velux windows make this room feel even more spacious.
"We love having the family room where we can unwind and we find this space is popular with guests as well," she said.
There are two large double bedrooms upstairs which would suit teenagers in particular, but their size means you could easily create a master bedroom on this level.
Not satisfied with redecorating the interior of their home, Harry and Maureen also landscaped their enclosed rear garden and added a summer house.
"The summer house gets the sun throughout the day as we are south facing, and come spring the garden is a riot of colour," said Maureen.
"It's a lovely spot backing onto the fields, and probably contributed towards our love of rural life.
"When we moved here the surrounding community made us feel so welcome, leaving bottles of wine and home-made jam on the doorstep.
"People are here if you need them and we find our social diary is booked up weeks in advance, with brilliant events locally and at nearby Crathes Hall.
"We love the space both inside and out having had a wonderful time living here and if we could pick up the house and move it to our ideal rural location, we would."
Offers should be made in the region of more than £410,000.
Contact the owners on 01330 844194 or 07823 882048.