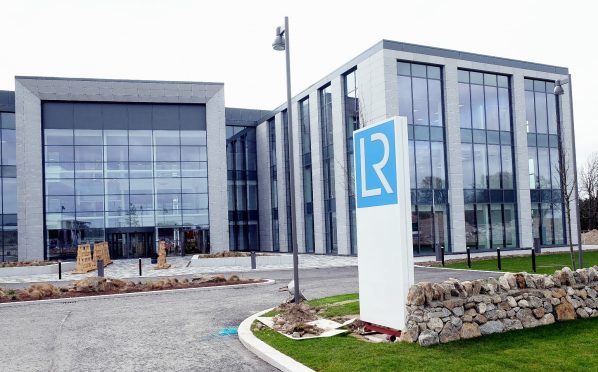 Drum Property Group said yesterday it had completed the construction of a 102,000sq ft office building at Prime Four business park in Kingswells, Aberdeen.
International property investor LCN Capital Partners recently acquired the complex, which is let on a long-term lease to Lloyd's Register, for £43.2million.
Graeme Bone, managing director at Aberdeen-based Drum said Prime Four continued to attract strong interest from UK and international investment markets.
He added: "We are delighted to have concluded this transaction. We are also pleased to have worked with LCN in establishing a long-term relationship between all parties.
"They are easy to work with and set themselves apart as having complete discretion.
"Importantly, this latest deal is testament to our commitment to focusing on exemplar architectural, design and service culture principles at the park, which continues to prove largely immune to the cyclical vagaries of the oil and gas market.
"We will continue to invest at Prime Four, with plans for an adjacent £100million retail park in addition to the further expansion of the business park with additional office complexes, services and amenities."
LCN co-founder and managing partner Edward LaPuma said: "We distinguish ourselves in build-to-suit transactions across North America and Europe by being able to forward fund or close upon completion, and by offering our tenant-clients flexible solutions.
"Lloyds Register's long-term commitment to this new Class A property fits perfectly with the long-term goals of our investing partners."
LCN, with offices in London, New York and Luxembourg, has assets worth more than £1.1billion under management on behalf of pension funds, insurers and other investors.
FG Burnett, JLL and Ryden acted for Drum in the property sale, with LCN represented by Cushman & Wakefield, Victorios, Brodies, and Arendt & Medernach.
Lloyd's Register, a global engineering, technical and business services group, has room for up to 900 employees in its Prime Four building.
Drum's £100million plans for a retail development alongside the business park are currently being fine tuned.
Next and Boots are among the major names expected to move into the area in a project forecast to create about 500 jobs.
But the plans are controversial, with city-centre shopping centres having lodged formal objections and planners advising the scheme should not go ahead.