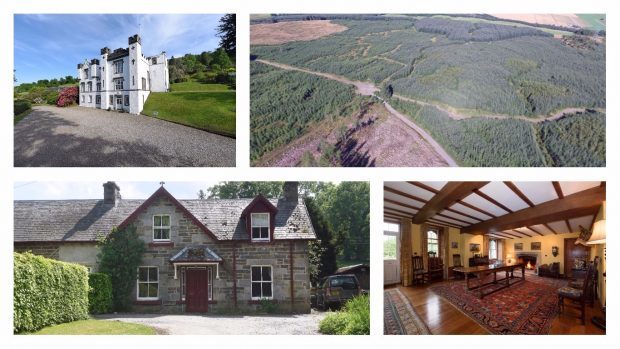 A stunning Scottish estate has gone on the market for the eye-watering sum of £10.9 million.
The residential and farming estate boasts sporting and forestry facilities and a wide array of possible income streams for its future owners.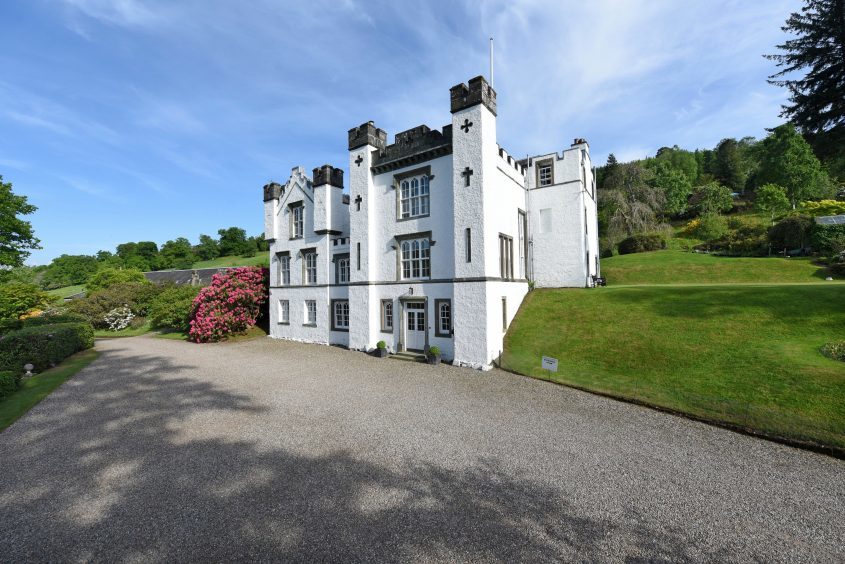 Bolfracks Estate near Aberfeldy, in Highland Perthshire, has been owned by the same family since 1922.
And it is now on the market for the first time in almost a century.
The 3,790 acre site includes a nine-bedroom principal house with renowned gardens and a contemporary five-bedroom house.
The residential portfolio also includes a further 10 houses and cottages.
In addition to this, it has an in-hand organic livestock farm and diverse and productive commercial forestry plantations.
The estate also boasts a run-of-river hydro-electricity scheme and a diverse range of traditional field sports.
A 2.66km beat of salmon fishing on the Upper River Tay has six named pools and is fished by up to six rods with a five-year average of 14 salmon/grilse.
The sportings also include a high bird driven pheasant, partridge and duck shoot, trout fishing, duck flighting on three ponds, woodcock shooting and outstanding roe deer stalking.
Bolfracks Estate is known for its gardens and an impressive collection of rare and unusual plants.
An ornamental garden, currently open to the public between spring and autumn, was established at Bolfracks in the mid-18th century.
Most of what can be seen today was initiated by the late Mr J Douglas Hutchison, uncle of the current owner.
This has been significantly developed by the owner, Mrs Annie Price, to the extent that the Bolfracks gardens are amongst the most extensive and diverse gardens in Highland Scotland.
The garden includes a collection of rhododendrons, azaleas, acers, old fashioned roses and an array of fabulous herbaceous perennials.
Robert McCulloch, from estate agent Strutt & Parker, said: "Highland Perthshire is amongst the most attractive and sought after parts of the UK.
"Bolfracks is one of the best estates in the county with a diverse selection of lots.
"This is appealing to buyers right across the rural property spectrum and we expect a busy few months promoting the sale."
Bolfracks Estate is for sale as a whole for offers over £10,900,000 or available in 16 lots.