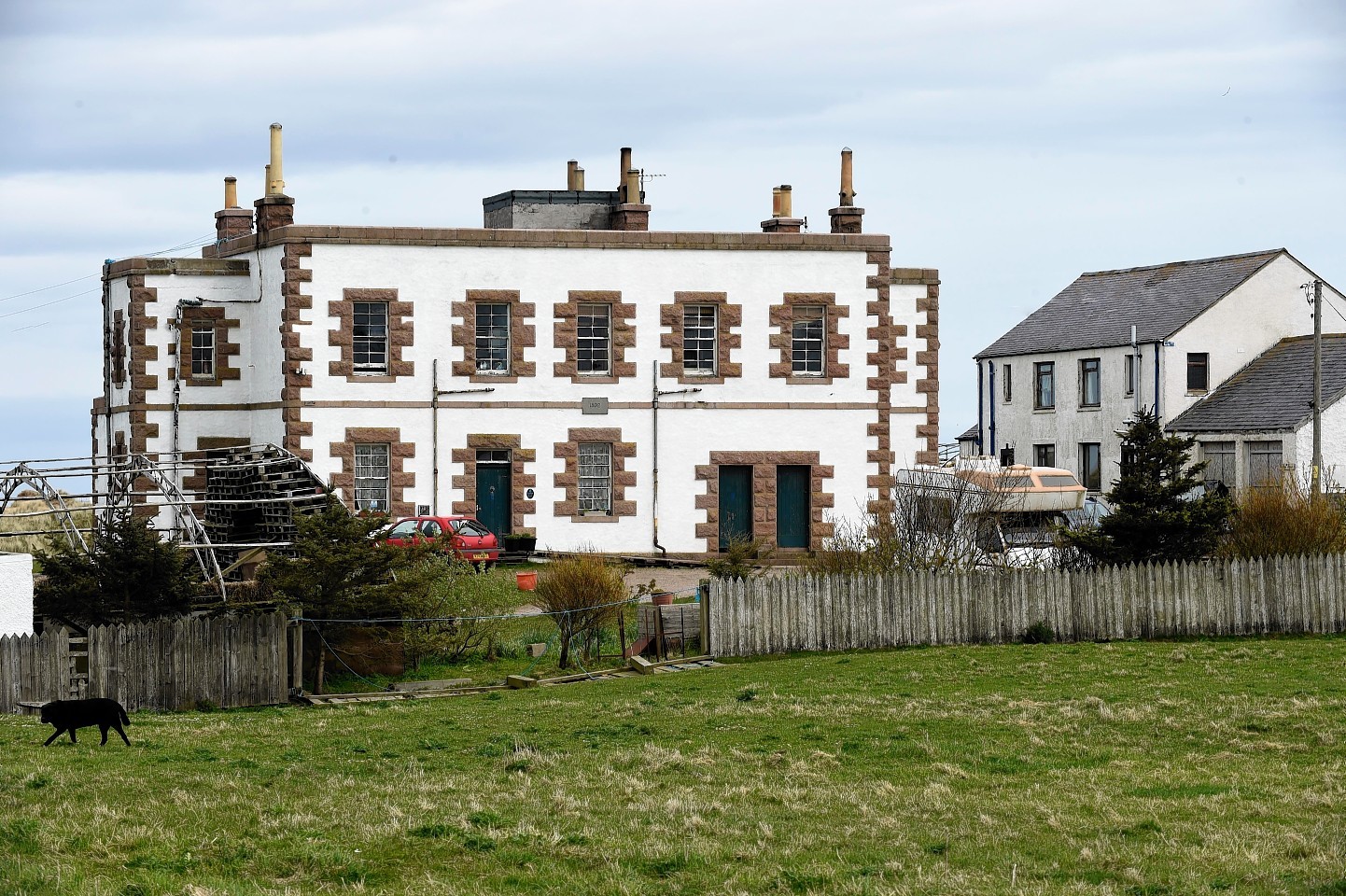 A historic lighthouse keeper's cottage surrounded by 11 miles of sandy beaches has gone on sale for £500,000.
Completed in 1895, Rattray Head lighthouse is one of the north-east's most recognisable and photographed structures.
Now the owners of the accompanying cottage- which was converted into a five-room bed and breakfast when the lighthouse was automated in 1982 – have put their picturesque home on the market.
Three little holiday homes also on the lighthouse complex are included in the sale.
The schedule released by owners Rob and Val Keeble said: "The 1892 granite lighthouse keeper's building was built by the remarkable Stevenson family to the standard design seen all round the Scottish coast, but instead of the quoins being painted stone, they are carved from the local pink Peterhead granite making for a rather striking facade."
The compound – which is within yards of 100ft-high sand dunes stretching from St Combs to Peterhead on the Aberdeenshire Coastal Trail – includes a five-bedroom family home with granny annex and three granite holiday apartments.
Last night Mike Chandler, chair of Fraserburgh Area Tourism Group, said: "It's of great importance to the area from a tourism point of view and it would be a great pity if it were sold and not kept as holiday accommodation.
"The lighthouse is an iconic photo of the area and for people to be able to go and stop there in the hostel accommodation would be fantastic. I know a lot of people go out the way to make sure that's where they stop."
Mr Chandler added: "The hostel has been developed by Val and Rob and is a bonus to the area because there isn't any of that kind of accommodation here."
The lighthouse itself, which is not part of the sale, was built by engineering brothers David and Charles Stevenson and is accessible by way of an underwater causeway visible only at low tide.
During the Second World Wary, a Luftwaffe bomb circled the lighthouse and dropped three explosives. The lantern itself was machine-gunned by not serious damage was done.