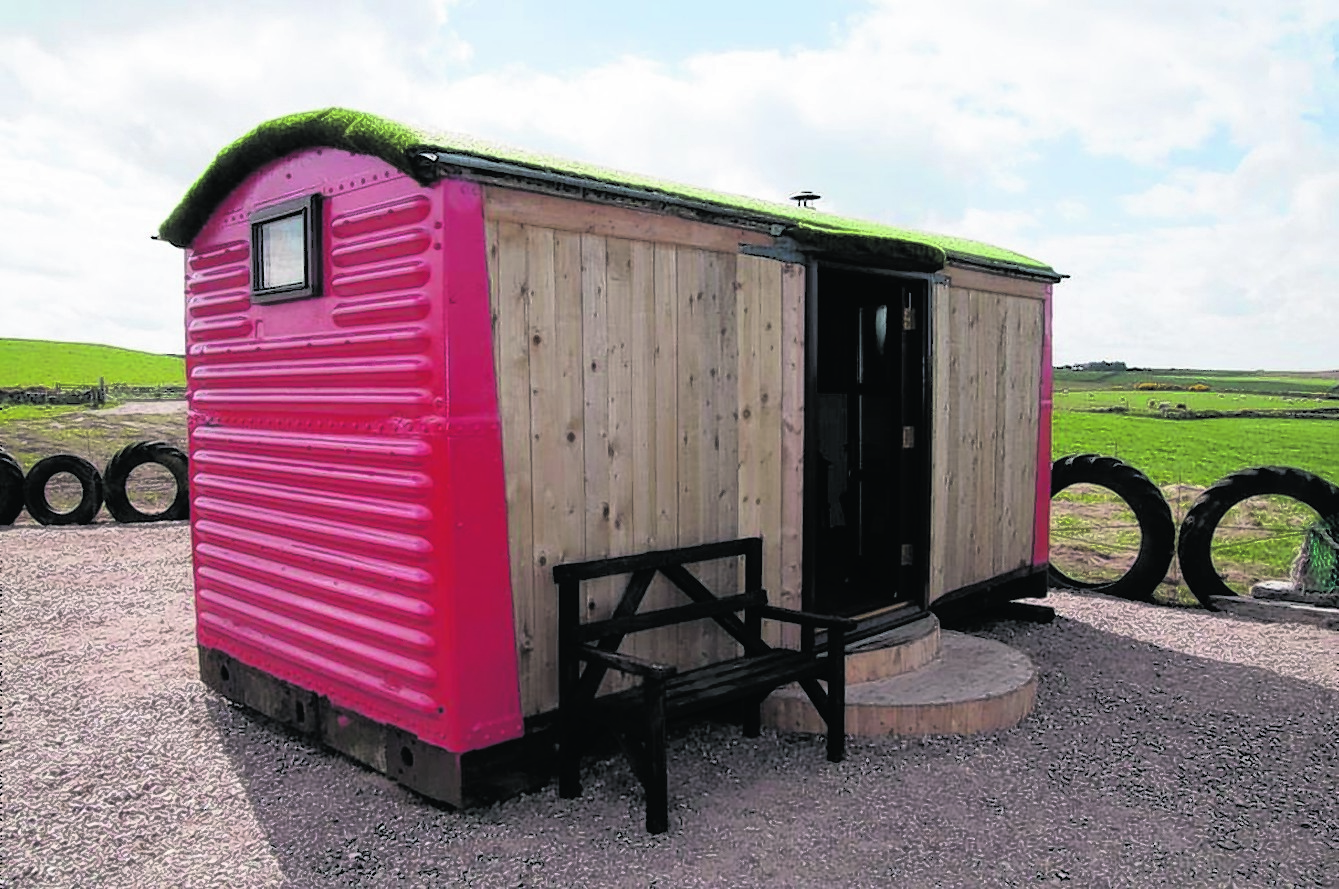 We've all watched TV shows like George Clark's Amazing Spaces and admired the sheer genius of those who possess the skills to turn something ordinary into something special and unique.
It's a skill that north-east crofter Matthew Short and his wife Carole possess by the bucketful, and this talent has resulted in the creation of a rather special holiday home.
Coastal Carriage, a unique detached home full of character and charm sitting in its own grounds, was once a freight train carriage. After a life on the rails, it's now on track once more, after being transformed into a miniature home that doubles up to offer holiday accommodation to those visiting their 200-acre farm which is also home to a herd of beef cows, sheep, peacocks, hens ferrets and dogs.
Matthew, 42, originally from Bath, came to the north-east 23 years ago to work on the family farm at Rosehearty, near Fraserburgh. He met and married Carole, a local lass. "Like lots of people, we were looking to bring in a bit of extra income to the farm so started out by investing in two Hobbit houses," said Carole, who is mum to seven-year-old Isobel and five-year-old Thomas.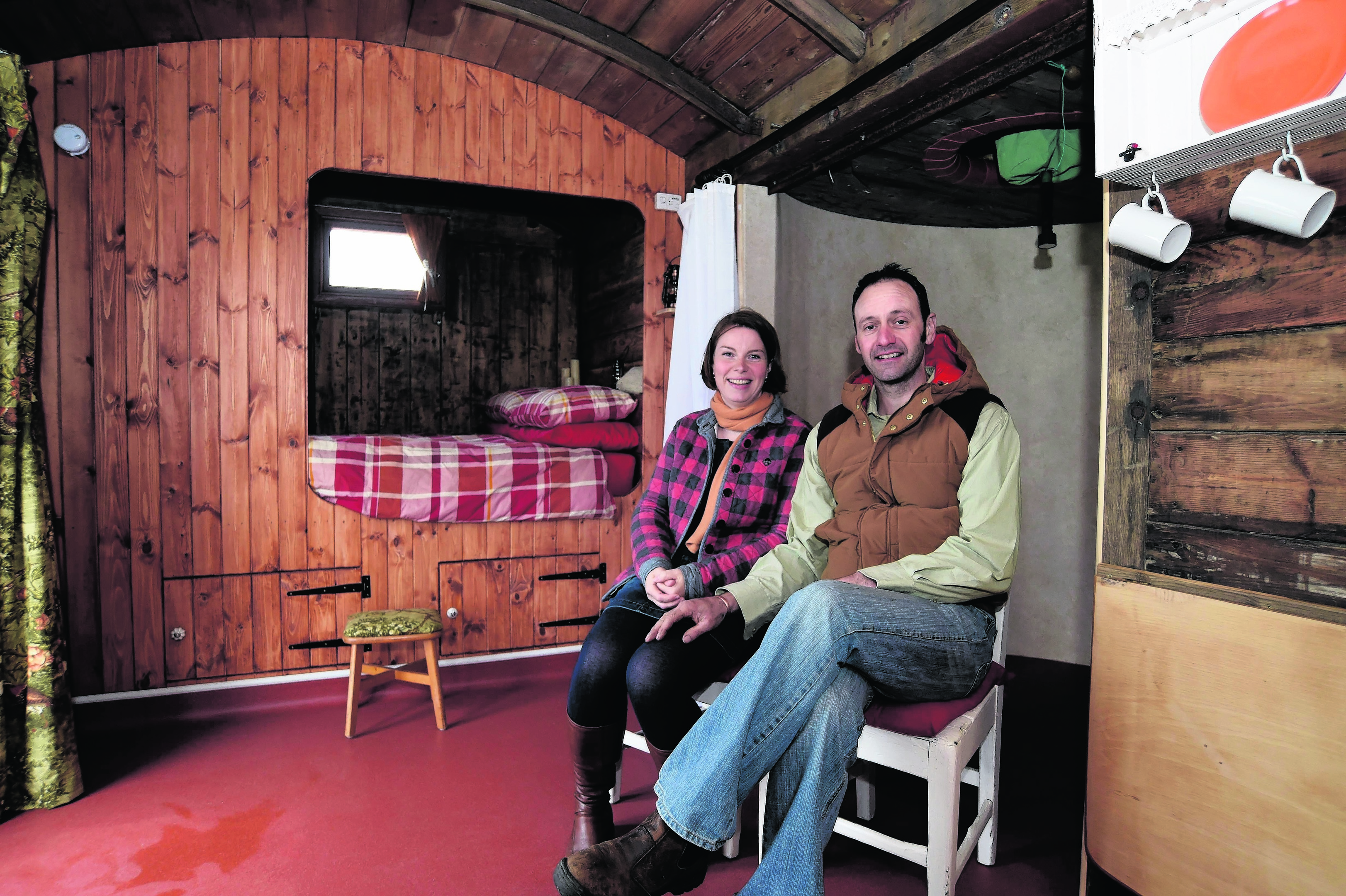 In 2012, they started a quirky glamping (glamorous camping) business, High Seas Hobbits. "The Hobbit houses were planned but the railway carriage house happened by accident," said Carole.
"When an elderly local man passed away, his family began the process of tidying the house and land with a view to selling.
"Within it there were three former railway carriages which he'd used to store, among other things, chicken feed. The family planned to scrap these, but this proved non-cost-effective so they decided to burn them.
"Someone tipped us off and we went to see them as we felt it was a real shame and a terrible waste," said Carole. "They were in various states of disrepair – two were beyond salvage, but one of them wasn't too bad so we bought it.
"I could see it had the potential to be turned into somewhere to stay. Because of the Hobbit homes, we knew there was a market for people looking to stay in quirky or unusual places. Thanks to the likes of George Clark's Amazing Spaces, the craze to stay in an unusual home has gone through the roof."
They paid £50 for the former freight train carriage, and spent considerably more having a crane and low-loader transfer it to their land.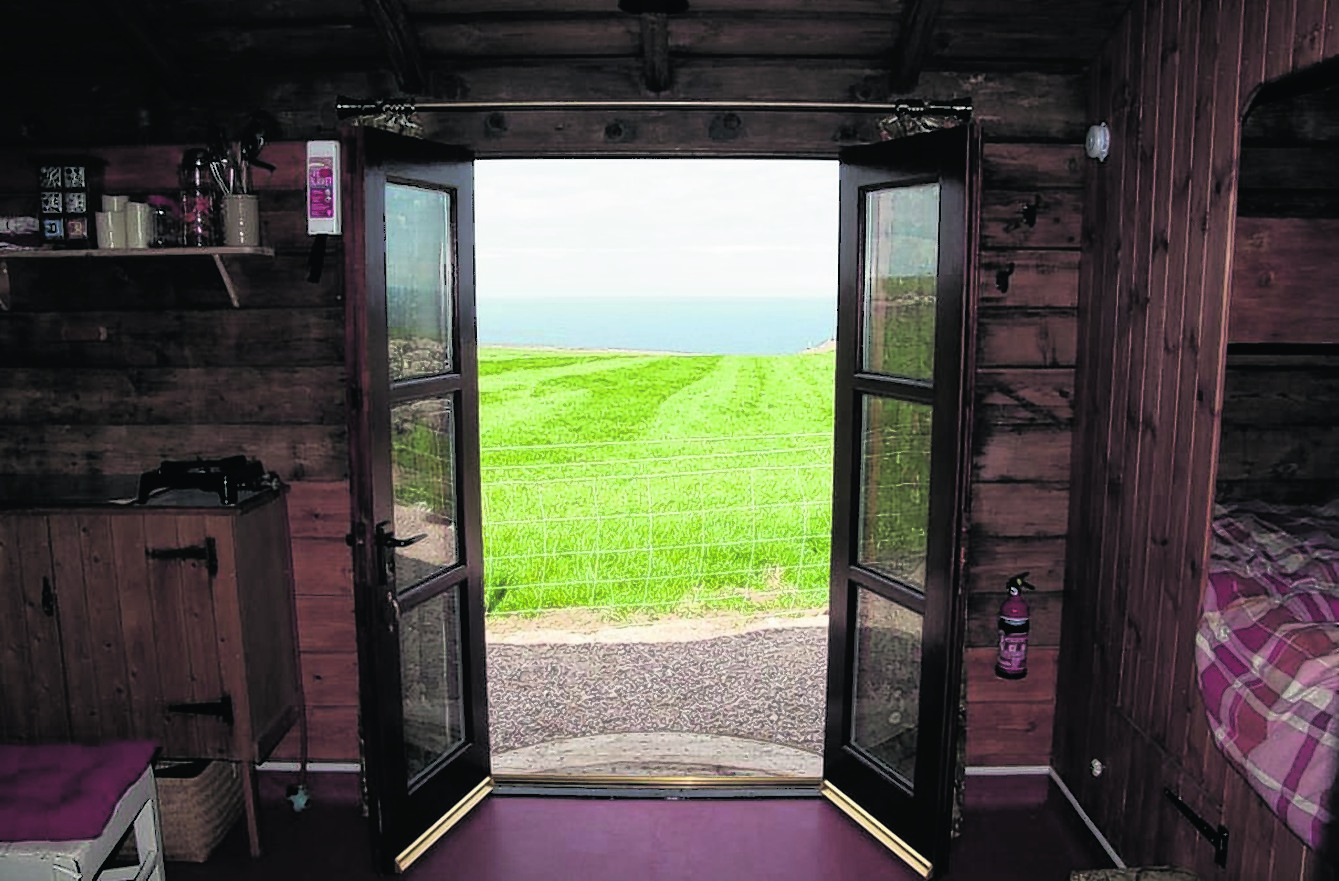 "All I know of the carriage's history is that it dates from 1937 and was made in Darlington," said Matthew.
"Although it was a mess, one side was against a wall and covered in ivy so that helped shelter it so it wasn't a total ruin.
"It had two sliding doors, the ends were both metal and had no windows but the roof was in really good condition which meant the inside was reasonably okay.
"There were two parts involved in transforming the carriage – inside and outside. There's a cavity between the inside and outside wood so all the external wood was removed, then two inches of insulation were placed within the cavity and new wood put on the outside.
"Where there had been shutters we added windows, while one set of sliding doors was replaced with french doors with a small extension being added where the other sliding doors had been."
Continuing with their policy of upcycling, the extension, which houses the shower room, was made using old cable reels, as was the toilet which is just a few steps away from the building.
Once the outside was complete, Matthew tackled the inside. "I built a nice comfy box bed because it's a reminder of the beds old bothy houses had, and a bunk bed suitable for a child. There's also a fold-down space-saving table with seating area, a sink, wall unit and wood-burning stove with hot plate and a single gas ring."
There's no electricity, so when darkness falls, this quirky home is lit using lanterns and candlelight which, along with the crackle of logs burning in the stove, adds to the romantic atmosphere.
"The cottage is completely off grid – even the water comes from a well on the land. If guests want to heat water for a cup of tea, they have to use the gas ring or stove and also have to heat their own water for the shower, which is an authentic Bush shower from Australia.
"The emphasis here is on going slow and enjoying the simple things in life."
The project took six months to complete. "Time was the biggest enemy. Matthew is a farmer and that's not a nine-to-five job. He had to fit it in around his work so although it's now called Coastal Carriage, for a long time he referred to it as "that bloody carriage."
"It was a much bigger project than I thought but I'm pleased with the end result and I suppose I'd be happy to take on another project like this as I know what to expect now."
It's a remarkable home sitting in its own garden which is entered via a traditional kissing gate and fenced off from the surrounding fields by old tractor tyres, and although it only opened for business in May, there's already great demand from guests wanting to stay there.
Carole, 37, said: "I think it is a wonderful example of how imagination and innovation can be brought to what is a relatively simple hut in a field.
"This home will offer something different. Guests can play board games, have a dram of whisky, talk, read, make music.
"But one thing's for sure, they will marvel at the opportunity to sample the simpler – some would say more important – things in life.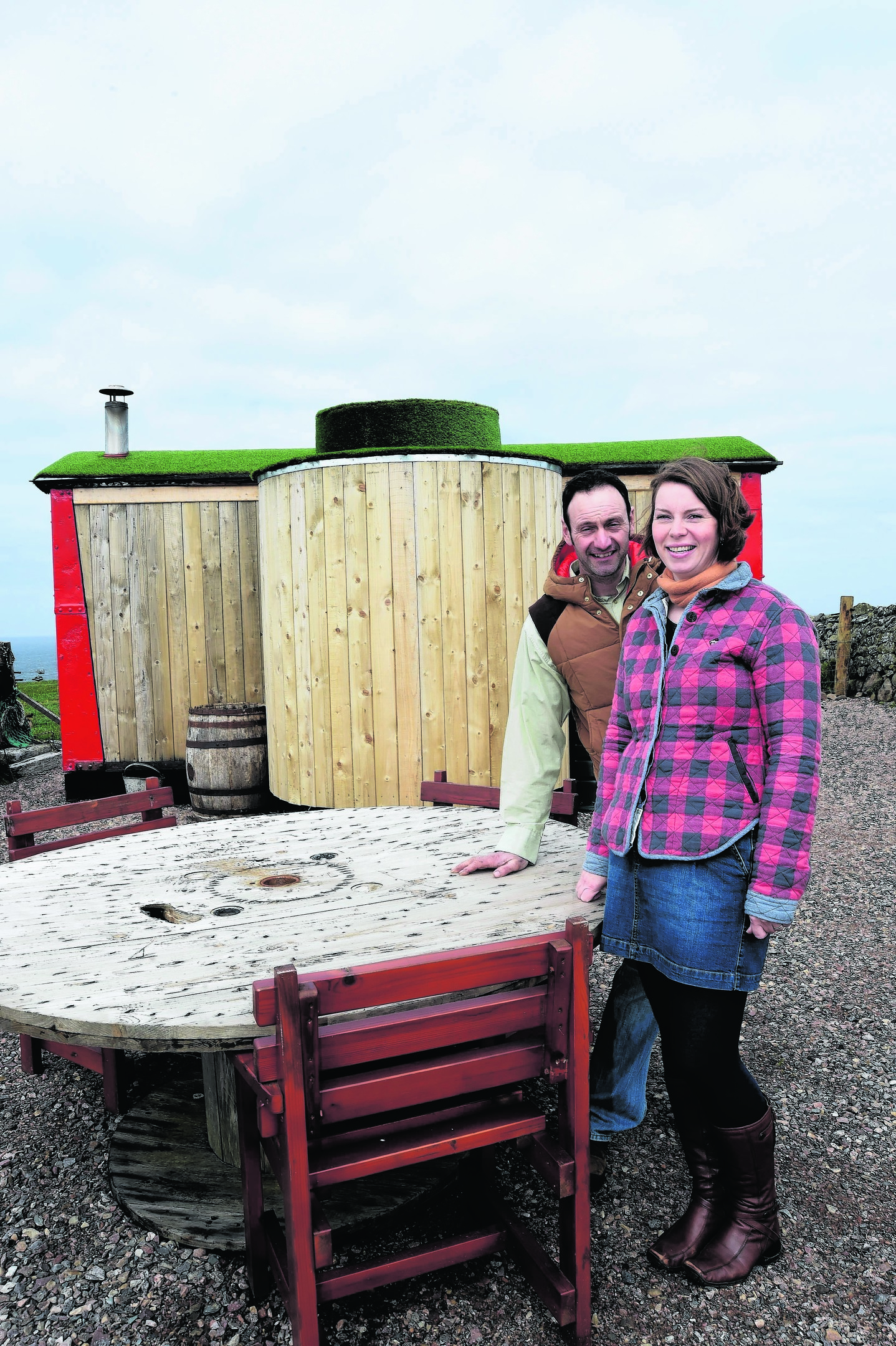 "We are lucky and extremely proud to live in such an unspoilt, naturally beautiful area, and are passionate about sharing it with others. Our genuine love for the natural world and all things outdoors means we are equally passionate about providing a fantastic experience for all our guests."
For more information contact: glamping@ highseashobbit.com