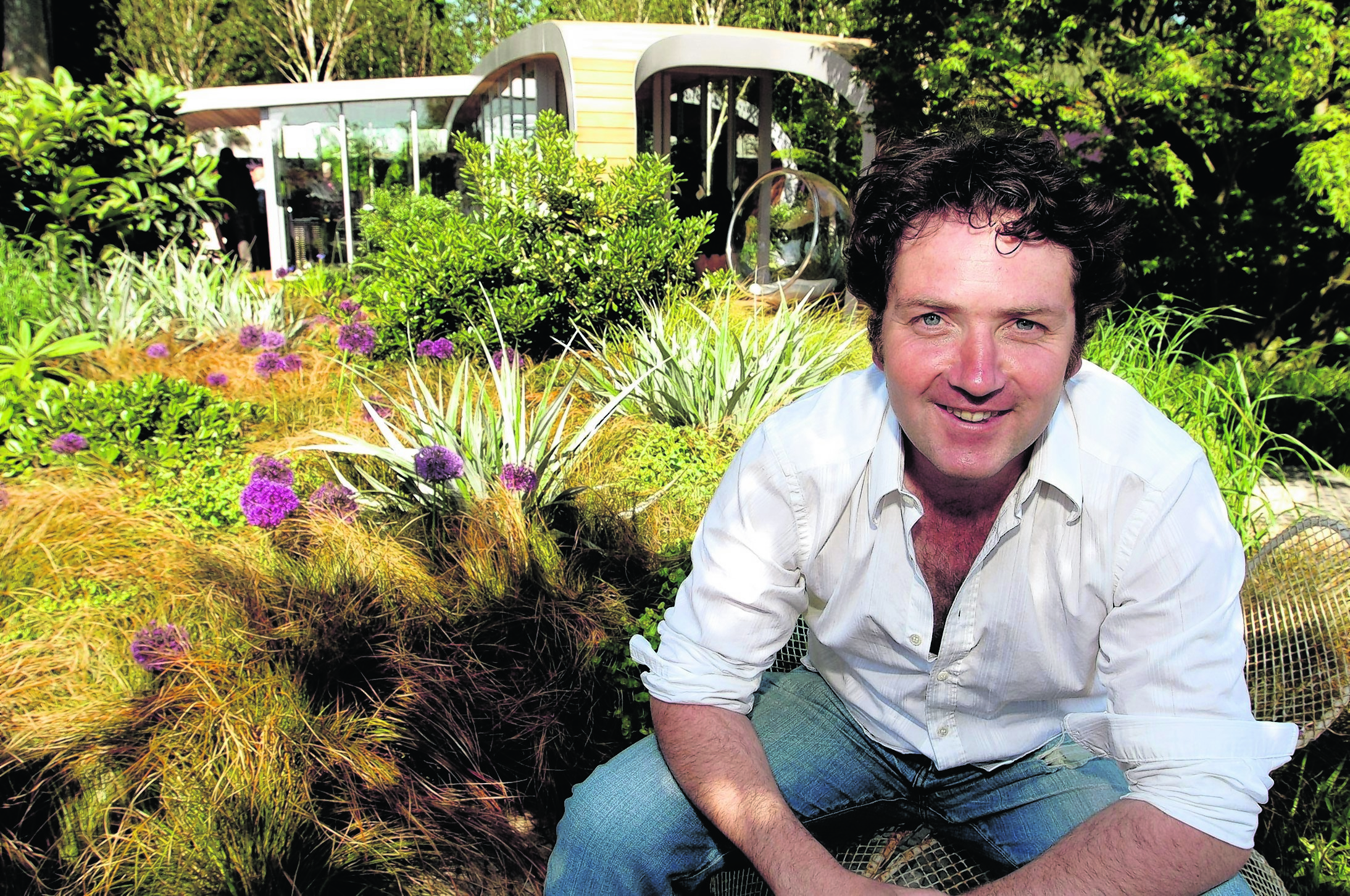 TV garden maverick Diarmuid Gavin offers tips on how to make the most of your autumn garden and prepare it for winter.
After a glorious summer at home pottering around his garden in Ireland, TV
presenter Diarmuid Gavin is now preparing his
beds for the cooler months.
"Things in my own garden are beginning to die back," he said.
"I have some wisterias I've been training up a cast-iron veranda and, underneath that, I will be ripping out some perennials that haven't been happy in my garden, like a trochodendron, which has looked sickly and has black spots under the leaf."
Gavin swears by the following tips for renewal and regeneration, which will help your garden withstand the cooler months and ensure it is in good condition for the year ahead.
THE LAWN
"It's time to get ready for renewal and the first thing to look at is the lawn, which has probably been battered by kids running all over it in the summer holidays," he said.
"A really good maintenance session, scarifying, aerating and topping up the roots of the grass plants with some autumn fertiliser will make a massive difference.
"Really getting stuck in with a spring-tine rake to remove all the thatch is an incredibly satisfying job.
"For a couple of weeks, the lawn will look like you've demolished it but, later on, it will improve its condition. It's all about toughening it up to get it ready for winter. Spiking it and aerating it really allows the oxygen to get right down to the roots, but also releases some of the other bad gases that may have built up. Be cruel to be kind."
PROLONG THE SEASON
Continue to deadhead anything that's still in flower but also visit your local garden centre to see what's coming into flower.
"Some of the autumn sedums are fantastic and encourage butterflies, so you could drop in some spot colour before the frost comes. Dahlias such as Bishop of Llandaff, with bright flowers and deep-purple foliage, look fantastic now so put them in pots in the border.
"Some of the Japanese anemones also look fantastic and there's plenty of scope for using spot colour in the garden. You don't have to give up just yet. Even some of the exotic-looking cannas, such as Canna Tropicanna, are looking good now."
CLEAR UP LEAVES
You'll have to rake up fallen leaves or they will suffocate any plant life underneath them and provide shelter for pests. If you have lots
of leaves and enough
space and time, make leaf mould by putting your leaves into dustbin liners with air holes in them
and leave them to rot down to make a great mulch.
It does, however, take a year or so for the leaves to break down sufficiently to use.
HERBACEOUS PERENNIALS
Tidy up herbaceous perennials that are flopping or have developed rust.
In a month's time, you can start to lift and divide perennials to renew their vigour and produce new plants. Out of one clump, you may get seven or eight smaller ones. Replant them, digging organic matter into the soil at the same time and they should give you a good show next year.
CHECK YOUR SOIL
Autumn is a good time to check to see how your soil is doing. Prepare to do a big mulch and buy in some organic material.
"Planning is key," Gavin said. "If the garden has produced the goods for you this year – and for most people it's been a really bountiful year – you want to condition the soil. See what will need to be mulched and enriched and order your manure to be delivered, before everyone else does."
CONSIDER FENCING
If your fencing has fallen down or broken, consider planting a hedge to replace it in the autumn.
"I'm planning to take out fencing panels and plant beech or a mixture of beech and holly hedges in a client's garden in Sheffield," Gavin said. "Get rid of nondescript shrubs like forsythias and, if you want a hedge, prepare the soil now. Autumn and winter is a great time for this because you're not battling against slugs, the lawn isn't growing at the rate it was and you have time to invest in one or two big projects."
PLANT BULBS
Bulbs have been in garden centres for the last eight weeks and now it's worth having a co-ordinated approach to this, considering what you want to achieve, whether it's bulbs in pots around the front door or in drifts in a lawn – you can coordinate that with your lawn aeration – or in through the beds and borders.
"There's no point in buying a dozen daffodils and planting them in a row because they'll look terrible," Gavin said. "You have to plan and invest. Maybe buy a 5kg bag of daffodils and plant them in drifts rather than placing them one by one. Throw them on the ground and see where they land, which will give you the most naturalistic planting. Plant them at least twice their depth and give them a bit of feed if you want them to be vigorous.
"The secret is: don't skimp on bulbs. The only place you can skimp is if you're just putting them in pots."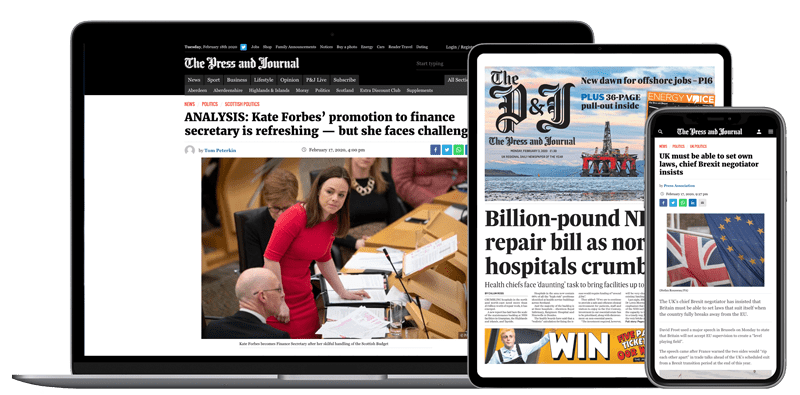 Help support quality local journalism … become a digital subscriber to The Press and Journal
For as little as £5.99 a month you can access all of our content, including Premium articles.
Subscribe